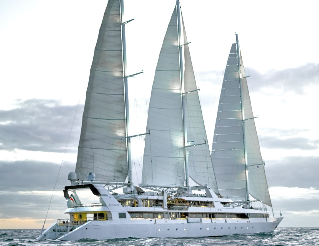 As a response to the global coronavirus outbreak, the Luxury expedition line Ponant will stop operations through April 19th.
"The small size of our vessels, the state-of-the-art medical infrastructure on board, the excellence of our protocols and the professionalism of our crews enabled us to get through the first weeks of crisis without any case of Covid-19 contamination.
However in an international context which became more complex from hour to hour, when our ships were unable to continue to sail in good conditions, we made the decision, with heavy-hearted, to stop operating the our entire fleet from March 15, until further notice. Thanks to the exemplarity of the conduct of onboard crews and our shore teams, the repatriation of passengers currently on our cruises is being organized by our crisis center, in conjunction with our partners, travel agencies and tour operators.
All our global teams are also mobilized in order to best manage the cancellation of future cruises, at least until April 19. You will be contacted personally by our employees who will offer you a Future Cruise Credit, valid over a period of 18 months to allow you to reschedule your cruise," said Jean-Emmanuel Sauvée, CEO of Ponant.
Earlier, Ponant has changed its cancellation policy for new bookings for 2020, 2021, and 2022—it will allow guests to cancel sailings up to 90 days after confirmation and receive a full refund for new bookings.
The line, under a new policy it is calling "Worry Free Bookings," is now allowing final payment 30 days closer to sailing date for all new bookings on 2020 departures. Those 2020 departures will only require a 10% deposit, as well.