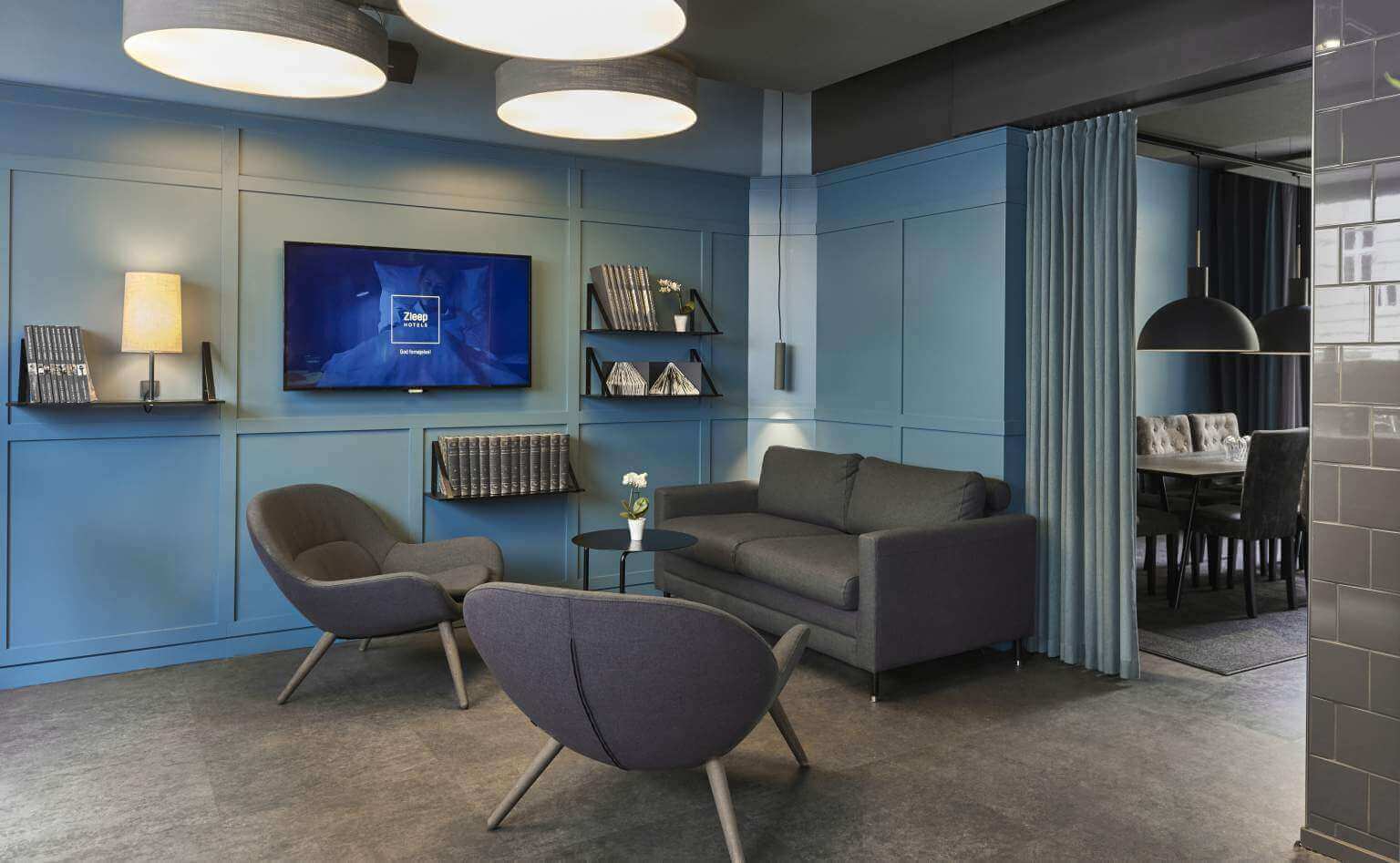 In spring 2022 Zleep Hotels is expecting to open the doors to yet another of their popular select-service hotels. This time in the German metropole Frankfurt. Only a month has passed since Zleep Hotels unveiled the chain's first German hotel project in Hamburg in partnership with co-owner Deutsche Hospitality and now, Zleep Hotel Frankfurt Airport is next in line.
Located by the international airport
The hotel, and its 165 rooms, lobby- and snack bar, fitness room and large parking lot, is expected to open in 2022 and it is no coincidence the location is Frankfurt:
"Of course Zleep is going to Frankfurt. Frankfurt International Airport is Germany's largest airport and an important hub in Europe. Here, over 1300 flights land and take off every single day – flights filled with potential Zleep guests", says CEO at Zleep Hotels Peter Haaber about the hotel's practical location.
More precisely, the hotel will be situated in the city area of Kelsterbach which is only a stone's throw away from the international airport.
Zleep Hotels' German co-owner, Deutsche Hospitality, also sees great advantages in establishing Zleep in Frankfurt:
"This location represents a big step within our strategy to establish the brand in Europe on a permanent basis", says CEO at Deutsche Hospitality Thomas Willms.
Deutsche Hospitality already operates four hotels in the German metropole, hereunder the flagship Steigenberger Frankfurter Hof. It is the German hotel operator's clear expectations that Zleep Hotel Frankfurt Airport will become a beacon for Zleep as a European brand.
The hotel will be a brand new building which will be constructed in partnership with the property development company Four Points Development GmbH.
"With the concluded lease agreement with Zleep Hotels GmbH for this new location in the Frankfurt/Rhine-Main metropolitan area, we are now adding another important partner to our previous four hotel projects and are pleased to be part of the dynamic development of the hotel brand, which is still young in Germany", says Claus Spitra, Managing Director at Four Points Development GmbH.