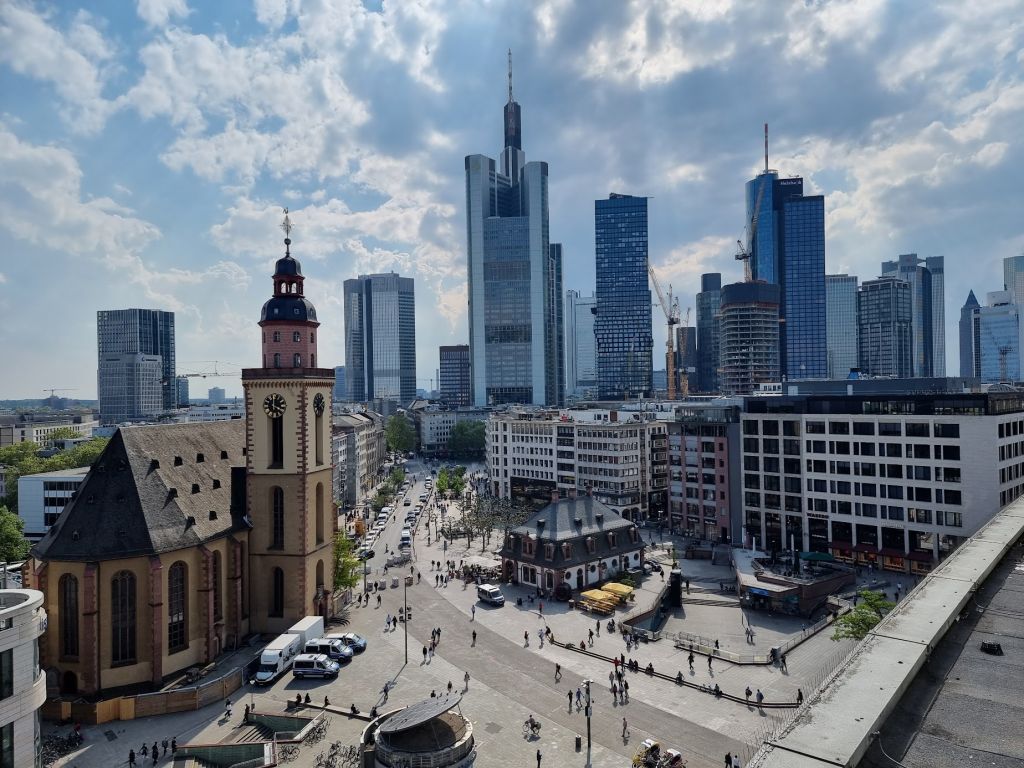 Hyatt Hotels Corporation has announced that it has entered into a franchise agreement with SIC Hospitality GmbH for the development of Kennedy 89, a luxury hotel. Scheduled to open later this year as part of The Unbound Collection by Hyatt brand, the hotel will consist of 181 rooms and will be the brand's first property in Frankfurt. This announcement aligns with Hyatt's strategy to expand its luxury brands in key growth markets in Europe, catering to the preferences of guests, World of Hyatt members, and customers.
Located in Frankfurt's prestigious and tranquil Sachsenhausen district, near consulates and 19th-century residential buildings, the luxury hotel will offer a convenient walking distance to the city's historical center. Each of the 181 guestrooms, including 68 suites, will feature private balconies, with many offering unique views of the Frankfurt skyline. The rooms will also include integrated kitchenettes, providing added comfort for guests planning extended stays.
The hotel derives its name from its location on Kennedy Allee, a street named in honor of the late John F. Kennedy, the 35th president of the United States, who stayed in Frankfurt in 1963. Situated at the intersection of Kennedy Allee and Stresemann Allee, the property is less than five minutes away from the beautiful banks of the Main River, renowned museums, and exhibitions. The immediate vicinity of the hotel boasts picturesque cobblestone streets and charming squares, while Frankfurt International Airport, the main train station, Deutsche Bank Park sports stadium, and the Frankfurt trade fairgrounds are all within a 10-minute car ride.
Felicity Black-Roberts, the vice president of development for Europe and North Africa at Hyatt, expressed excitement about the forthcoming hotel and highlighted Frankfurt's prominence as a global financial center. She emphasized that The Unbound Collection by Hyatt brand celebrates the uniqueness of each property and the stories they embody, aiming to provide guests with memorable experiences. Black-Roberts further stated that the collaboration with SIC Hospitality GmbH on this project in such a significant destination will attract global travelers and locals alike.
The hotel will feature a ground-floor destination restaurant with street-level entrances and ample outdoor seating. Additionally, it will offer standalone bars on the first floor and rooftop, providing guests and locals with stylish venues and a memorable skyline view. Other amenities include an on-site gym, extensive underground parking, and elegant event spaces such as a lounge with a remarkable bar, brightened by floor-to-ceiling windows, and around 1,400 square feet (130 square meters) of banqueting space and meeting rooms for upscale gatherings and bespoke experiences.
The hotel's striking curved facade, designed by Eike Becker, a renowned German architectural firm, will reflect the flow of the nearby Main River, emphasizing its prominent corner position at Kennedy Allee number 89. The property's geometric design and inspiration from cubic elements will be complemented by high-end interiors created by Studio Lux Berlín, which subtly reference the design style of the 1960s.
Benjamin Blackman, Managing Director of SIC Hospitality GmbH, highlighted the hotel's focus on meeting the evolving demands of modern travelers while capitalizing on Frankfurt's strong banking reputation and Hyatt's reputation for world-class hospitality. He expressed confidence that Kennedy 89 will offer an elevated and comfortable experience, catering to both short-term leisure guests and those on extended business trips. Blackman believes that the hotel will be a valuable addition to Hyatt's dynamic brand portfolio.