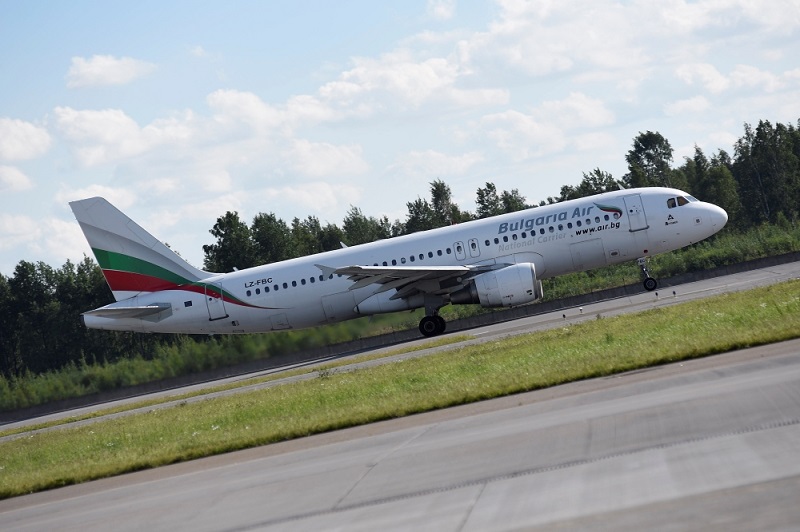 On April 18, 2020, Bulgaria Air will resume scheduled services between the Russian city of St. Petersburg and Sofia (Bulgaria). The airline has not operated the route from Pulkovo Airport since March 2014.
The airline will perform flights from St. Petersburg to Sofia on comfortable Airbus A319 aircraft. The services will be provided until October 24, 2020.
In the upcoming summer season 2020, Bulgaria Air will also operate flights from Pulkovo Airport to the Black Sea resort cities of Burgas and Varna.
Pulkovo Airport is the fourth airport in Russia in terms of passenger traffic. In January 2020, St. Petersburg Airport welcomed 1.3 million passengers, which is 8% more than in January 2019. In 2020, Pulkovo became the winner of the national 'Air Gates of Russia' award, according to the passengers' and airlines' votes. Since 2010, Northern Capital Gateway LLC has been the main operator of Pulkovo, implementing the airport reconstruction and development project under a public-private partnership agreement with the city of St. Petersburg.
About Bulgaria Air
Bulgaria Air is the national carrier of the Republic of Bulgaria. The airline's route network of flights includes more than 25 cities in Europe, Russia and the Middle East. The fleet of airline consists of 10 aircraft, including Embraer Е190, Airbus А319 and А320.
FLYONE recently announced the launch of a new direct flight Chisinau – St. Petersburg – Chisinau.