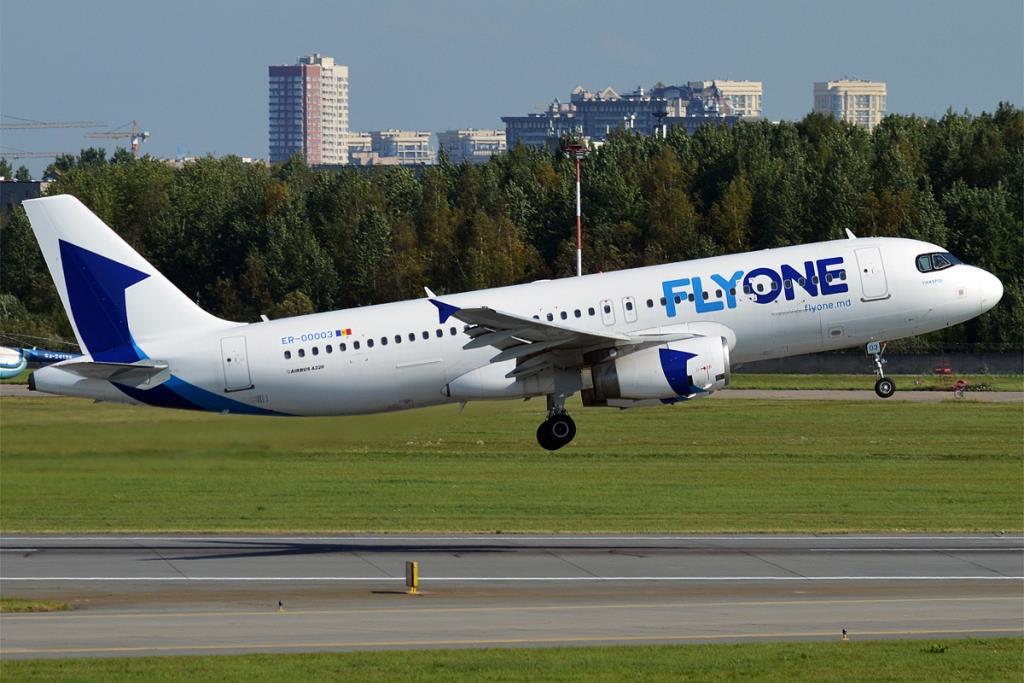 FLYONE announces the launch of a new direct flight Chisinau – St. Petersburg – Chisinau. The new destination is famous for its impressive historical and artistic significance, dynamic lifestyle of a city that has hosted a great number of celebrities. It is a city that should be discovered, and FLYONE will put all the effort in offering comfortable and safe flights to this destination.
Mircea Maleca, CEO of FLYONE, is happy to welcome the new launch: "We are pleased to announce the new long-awaited flight, Chisinau – Saint Petersburg and to offer new opportunities for passengers to fly in a direction at a price starting from 44 euro. Low fares offer a lot of possibilities for visiting one of the most beautiful cities in Russia, thus stimulating tourism through the most requested destinations. The airline's team is looking forward to welcoming you on board of all 14 destinations".
Starting from 6 July 2020, flights Chisinau – St. Petersburg – Chisinau will be operated by FLYONE. The price for a one-way ticket starts from 44 euro. The Chisinau – Saint Petersburg flight is a new opportunity to discover the true Russian culture.
For the convenience and comfort of our passengers, the flight will be operated at Pulkovo Airport:
Chisinau KIV – 21:00 Departure → St. Petersburg (LED) – 23:10 Arrival
St. Petersburg (LED) – 00:10 + 1h Departure → Chisinau KIV – 02:30 + 1h Arrival
Chisinau – St. Petersburg flight tickets can be purchased on the company's website www.flyone.eu or at sales offices and local authorized agencies.
FLYONE (www.flyone.eu ) was launched in 2016. Although it is a young company, it soon managed to become one of the leaders of the aviation market in the Republic of Moldova. The airline currently operates flights to 14 destinations, 10 regular and 4 charter flights: Frankfurt, Tel Aviv, St. Petersburg, London, Moscow, Parma, Verona, Dublin, Lisbon, Paris, Antalya, Heraklion, Sharm El-Sheikh, Bodrum.