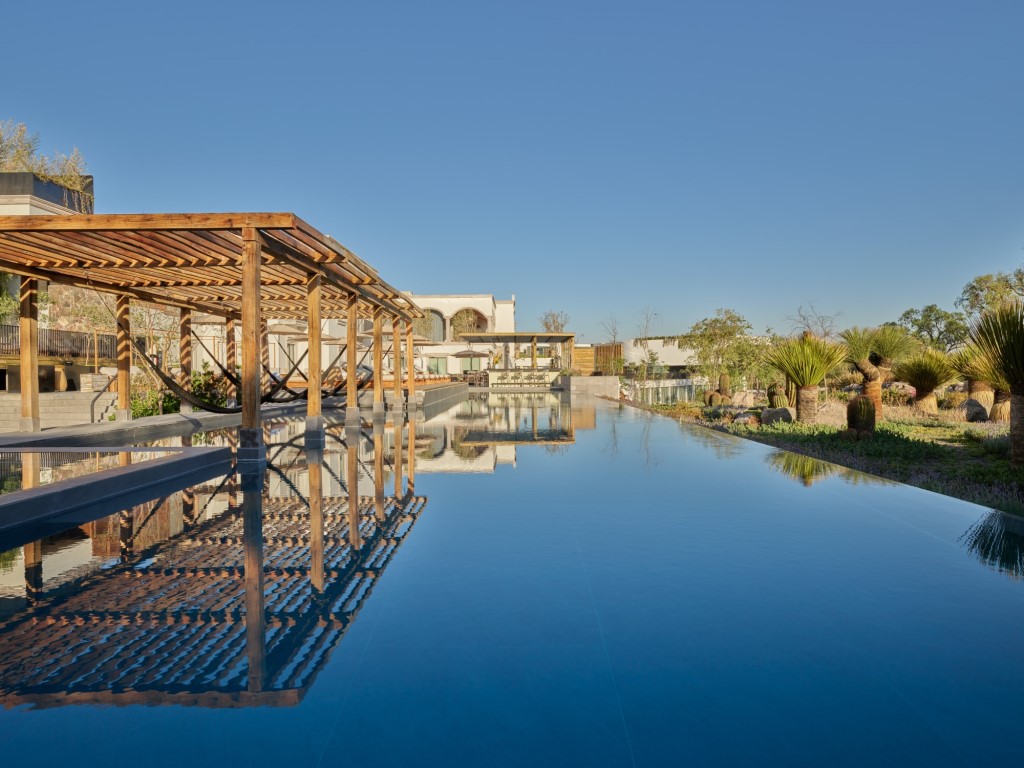 Preferred Hotels & Resorts has welcomed 24 new member hotels to its global portfolio in the last quarter of 2019. From a historic retreat in central Mexico to the brand's first-ever properties in Finland and Brunei, this expansion at the end of 2019 represents Preferred 's unwavering commitment to partnering with the finest luxury hotels in every corner of the globe. Highlights of the new additions include:
Klaus K Hotel (Helsinki, Finland)
Located in Helsinki's historic city centre, the 171-room Klaus K Hotel takes its narrative and design cues from the Finnish national epic, The Kalevala and the country's mythological creation story that the world emerged from seven eggs. The egg shape is characterised throughout the hotel, most prominently in the check-in desk design, which features a halo of antler-like artwork, and in one of the Sky Suites, which boasts an egg-shaped bed. Guests can opt for one of the Art Rooms inspired by culturally relevant local artists or indulge with a stay in The Nympheus Suite, which pays tribute to designer William Turner through its ornate décor and textiles depicting his 1915 illustration of water lilies and birds.
The Empire Brunei (Brunei Darussalam)
Set on 445 coastal acres on the South China Sea amidst tropical rainforests, The Empire Brunei – rich in Malay culture and warm Bruneian hospitality – boasts 522 exquisite accommodations, seven international restaurants, and five swimming pools. Seasoned luxury travellers will love the 16 secluded villas featuring gardens, living areas, and balconies with ocean views. Experiences include stand-up paddle boarding at the Grand Lagoon, an eight-lane bowling hall, a deluxe spa, a three-screen cinema showing box office hits, and almost two miles of private beaches. Golfers can test their handicap on the 18-hole Jack Nicklaus Signature Golf Course at The Country Club, which offers night golf and a golf academy.
Drei Mohren Hotel (Augsburg – Greater Munich Area, Germany)
Situated in one of Germany's oldest cities, the Drei Mohren Hotel extends 132 sophisticated guestrooms and suites combining rich woods, textured fabrics, and polished floors in the bustling Maximilianstrasse, just steps from top attractions including the Goldener Saal and the Fuggerei Museum. For an exclusive dining experience, the on-property Michelin-starred restaurant Sartory – named after Augsburg's famed 18th-century chef – is open to only 24 guests each evening and serves refined French cuisine showcasing fresh, local ingredients. For spa enthusiasts, the onsite Steinborn SPA offers more than 3,800 square feet of wellness spaces with steam bath facilities, bio sauna, Finnish sauna, and relaxation room.
Additional member hotels to join Preferred Hotels & Resorts from October 1 – December 31, 2019 include:
• Alma Resort (Cam Ranh, Vietnam)
• Ayana Midplaza, JAKARTA (Jakarta, Indonesia)
• De Zalze Lodge (Stellenbosch, Western Cape, South Africa)
• Downtown Grand Hotel & Casino (Las Vegas, Nevada, United States)
• Excelsior Belvedere Hotel & SPA (Ischia, Italy)
• H10 Villa de la Reina (Madrid, Spain)
• Hotel C Stockholm (Stockholm, Sweden)
• Hyde Beach House (Hollywood, Florida, United States)
• LA Résidence Paris (Neuilly-sur-Seine, France)
• Locanda Rossa (Capalbio, Italy)
• Marina Hotel Kuwait (Salmiyia, Kuwait)
• The Fullerton Hotel Sydney (Sydney, Australia)
• The Guardsman (London, United Kingdom)
• The Londoner (London, United Kingdom)
• Ultima Courchevel (Courchevel, France)
• Villa Dagmar (Stockholm, Sweden)
• WelcomHotel Amritsar (Amritsar, India)
• Live Aqua Urban Resort San Miguel de Allende (San Miguel de Allende, Mexico)
• The Serras (Barcelona, Spain)
• The Royal Park Hotel Iconic Osaka Midosuji (Osaka, Japan)
• Paramount Hotel Dubai (Dubai, United Arab Emirates)