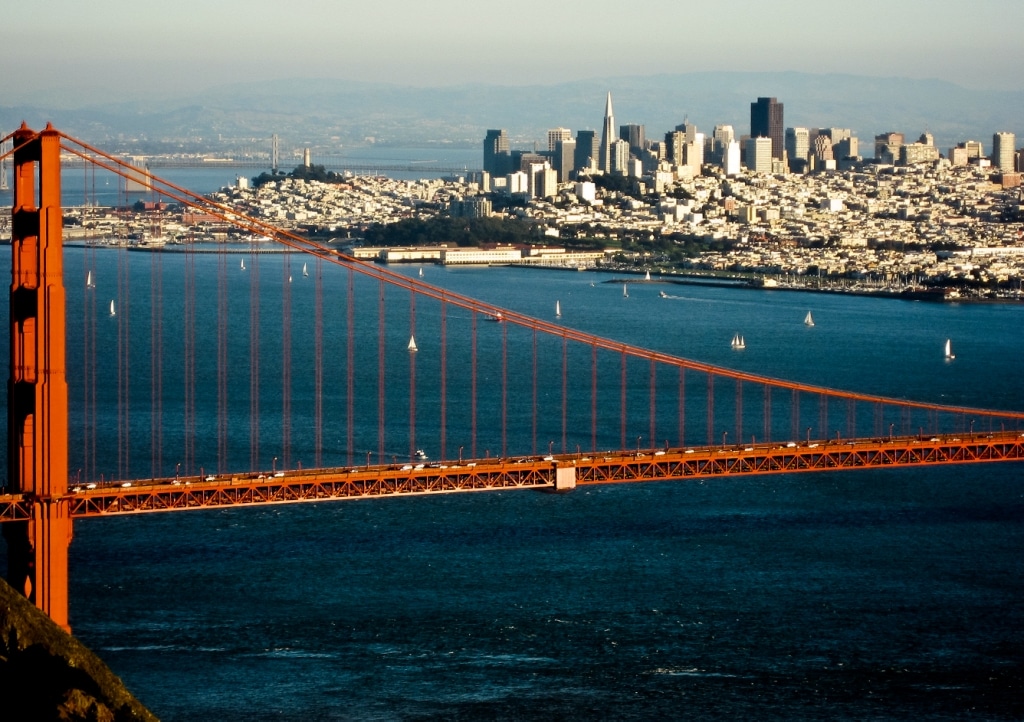 Kimpton Hotels & Restaurants announced today a new property in San Francisco, a 248-room hotel in the prime waterfront location of Fisherman's Wharf. When it opens this summer, the Kimpton Alton Hotel will join two other Kimpton San Francisco hotels to offer travelers an elevated and thoughtfully designed travel experience in one of the most coveted neighborhoods in the country.
The luxury boutique hotel rooms will feature views of the Pacific Ocean, Alcatraz and the Golden Gate Bridge. An all-day café and bar with an outdoor patio will invoke the feeling of a hip hangout, inviting guests to spend the day drinking coffee and enjoying homemade pastries or spend the evening sipping on curated cocktails. A private meeting space for intimate gatherings will complete the project.
Sitting in the heart of Fisherman's Wharf, right off the Embarcadero at Beach and Jones Streets, travelers will relish in the proximity to attractions like Ghiradelli Square, Lombard Street, the famed Cable Cars and neighborhoods like North Beach and Telegraph Hill.
"Expanding our presence in our hometown of San Francisco is a milestone moment for the brand," said Mike DeFrino, Chief Executive Officer at Kimpton Hotels & Restaurants. "San Francisco has informed the Kimpton ethos with its laid-back approach to luxury, award-winning culinary offerings and innovative spirit. We're proud to come full-circle to where it all began and showcase our culture of heartfelt care in this iconic city."
Kimpton's Global Senior Vice President of Design Ave Bradley will spearhead the creative vision for the project, in partnership with interior designer Kara Mann and Arcsine Architects. The laidback California attitude inspired by favorite neighborhood haunts will showcase what locals love most about the city. The updated 70's vibe will be vividly clear through a light and fresh palette of warm white oak bathed in sunlight, green marble accents, lush greenery draped from skylights and a fun guestroom wall treatments that evoke a retro residential feel.
This property will be the third San Francisco property of the brand, joining the Kimpton Sir Francis Drake in Union Square and the Kimpton Buchanan in Japantown. The Kimpton Alton Hotel also strengthens the brand's pipeline as one of over 25 Kimpton hotels across 20 global destinations including Mexico City, Paris, Barcelona, Bali & Shanghai scheduled to open in the next three to five years.