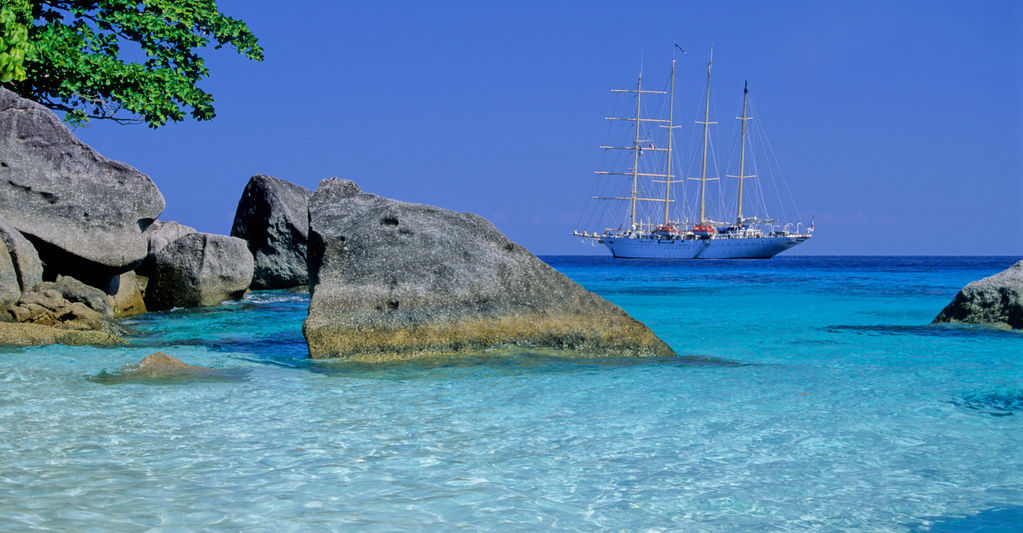 Star Clippers has revealed 21 new themed cruises departing in 2020 on board its three magnificent tall ships during voyages in the Mediterranean, South East Asia and the Caribbean.
Ten new yoga and meditation sailings enable guests to relax mind, soul and body on sun-baked teak decks morning and evening beneath thousands of feet of billowing sails, while a fitness instructor and two life coaches instruct guests on how to optimise health and wellbeing on three sailings in the Caribbean and Mediterranean.
Two photography themed sailings in Thailand, Malaysia and Indonesia will help guests maximise photo opportunities on board and ashore under the instruction of professional photographers, including the opportunity to circuit the ship on board a photo tender to see and photograph these magnificent vessels from the water.
Other themed sailings include a Motivational Speaker, Guitarist, Italian Chef Armando Biscelia and a Fashion Stylist, all of whom will host lectures and presentations throughout the sailings.
Fay McCormack, general manager for Star Clippers UK said "There is always something of interest happening on board Star Clippers' tall ships, from climbing the rigging to learning navigational skills, taking part in complimentary water sports, to morning gym. Having the speakers, fitness and yoga practitioners on board enhances the experience of a tall ship sailing even more, offering guests the opportunity to relax, improve mind and body or hone up skills."
The 21 themed cruises in 2020 are offered at the rate as standard sailings, with no supplement for lessons, lectures, yoga or fitness and prices start from £1195pp cruise-only, for a 7-night sailing aboard Star Clipper sailing Phuket round-trip, including all meals on board and port charges.
Star Clipper's three magnificent tall ships offer the exhilaration of sailing beneath billowing sails, never far from the water, in the company of around 200 like-minded guests. Relax on the scrubbed teak deck, beneath billowing sails. Lie in the bowsprit net as the bow slices through the waves. Climb the rigging up to 67' (over 20 metres) for a magnificent birds eye view of the sun decks and pools, amid the sails and the rigging. Enjoy long, relaxing days at sea, and many more ashore, discovering far off and idyllic islands, beaches, small villages and lush, tropical forests, calling into small ports and harbours inaccessible by larger vessels.