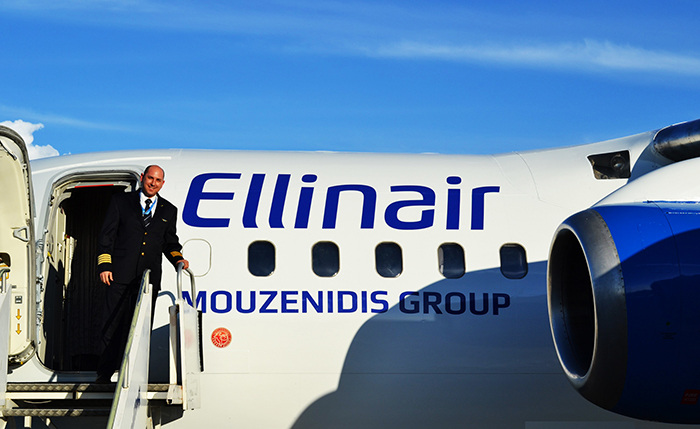 Ellinair will start direct flights to Zakynthos, Corfu, Crete and Thessaloniki in Greece from April 22 2020, from Kyiv Sikorsky International Airport. We remind that earlier the flight program was carried out from Boryspil airport.
From April, 22 to October, 18 flights from Kyiv to Thessaloniki will be carried out from two to six times a week. Flights to Heraklion are scheduled for the period from April, 26 to October, 18 from one to three times a week. Ellinair will perform flights twice a week from Kyiv to the Island of Corfu from May, 28 to October, 11. Flights to the Island of Zakynthos will be carried out from May, 25 to October, 5 and one flight per week will be available.
At the year-end 2019 Ellinair entered the top 10 of the most punctual airlines in Ukraine. All Ellinair aircraft undergo regular strict inspections by the Civil Aviation Authority of Greece and the EASA (European Aviation Safety Agency) in order to ensure the quality of procedures in accordance with the laws of Greece and the European Union.
Ellinair is a Greek airline, which started operations in February 2013 and is based at Thessaloniki International Airport and Athens International Airport. Thessaloniki International Airport serving Thessaloniki, the second-largest city in Greece.
The airline flies to many domestic destinations and locations within Europe, including Tbilisi, Athens, Corfu, Heraklion, Mykonos, Budapest, Almaty, Astana, Kazan, Moscow, Samara, Izmir, Kharkiv, Kyiv, Odesa, Saint Petersburg, Santorini and others.
The fleet includes two Airbus A319-100, one Airbus A320-200, two Avro RJ85, two Boeing 737-300 and two Boeing 737-400.