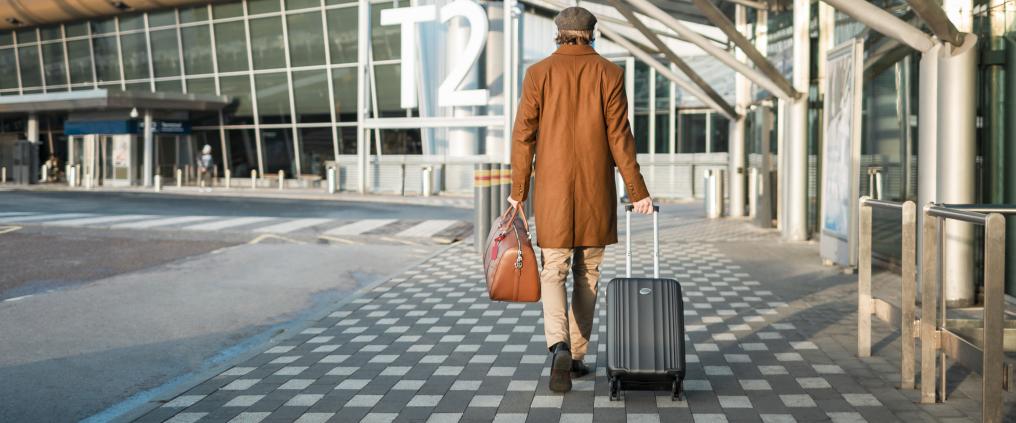 Amadeus today revealed its top ten travel trends for 2020. A footnote here is that there is a trend towards consumer and tech trends merging. Many consumer trends are powered by technology; many tech innovations are inspired by consumers.
Using AI and Machine Learning to communicate with customers
Airlines, hotels and travel agents need to be available 24/7 on whatever channel the customer wants to use at the time. Messaging apps from WhatsApp, Facebook and WeChat, among others, appeared from almost nowhere and now have billions of users around the globe.
Like many new technologies, messaging apps started off as a way for people to interact with each other. But now these apps offer a way for businesses to engage directly with consumers. Facebook told investors earlier this year that "we now have 10 billion messages being sent between people and businesses every month".
Increasingly, interactions between consumers and businesses are automated, powered by a chatbot. Chatbots in the airline industry started out as automated FAQ pages, a tool which could further increase the efficiency of customer service teams by training a chatbot to identify and answer the most obvious queries.
The chatbot landscape is changing, with chatbots now able to "learn" much more. Connecting the chatbot technology to internal data sources and layering in some machine learning means bots improve over time, learning more about how best to answer the queries it receives.
As a result, a chatbot which can answer FAQs is now entry-level. Many travel firms are now using bots for upselling and cross-selling.
Social media influence when booking travel
Travel photography has existed almost as long as photography itself. In its most recent specialist sale, Sotheby auction house included an original print taken in 1840 showing Notre-Dame in Paris. That print was taken only a year or so after photography was invented.
Today, smartphone cameras mean anyone can take and publish photographs while on a trip. Point, click, upload, share.
Specific photo-sharing platforms such as Instagram and Pinterest are home to billions of images. "#travel" has been used nearly half a billion times on Instagram alone.
As with chatbots, travel firms need to take an interest in these platforms because it is where their customers are. Instagram has some 500 million active daily users, 80% of whom follow at least one business.
Pictures have always inspired travel, and many companies are now connecting their booking engine to an image, or using super-sophisticated targeting offered by the platforms to reach specific audiences who view specific images. These ad products will become more sophisticated over time as the platform owners look to monetize users.
2020 Travel Trends. Sustainability and conscious travel
Travel and aviation have a major consumer PR crisis to address in 2020 – fighting the perception that the industry is the bad guy of the climate crisis.
No-one in the industry is ignorant of our responsibilities to the planet, but travelers are not only questioning our response to the crisis but also factoring in sustainability when choosing how and with whom to travel.
Booking.com's Sustainable Travel Report 2019 found that 55% of its global sample had become more concerned about the environmental impact of their trip during the previous twelve months.
This October, Swiss bank UBS found that one in five Western travelers admitted to flying less because of environmental concerns, notably but not exclusively the idea of "flight-shaming". And like booking.com survey, UBS noted that travelers' interest in such matters had intensified over the past few months.
The industry needs to pay attention to this because travelers are watching. Over tourism is central to the sustainability conversation. The industry has a role to play in supporting popular destinations' attempts to limit visitor numbers while also making sure that travelers have a choice.
Fintech innovation and alternative payment methods
Travel is a big-ticket purchase, and consumers expect the payment process to be seamless, speedy and secure. With a selection of credit and/or debit cards in our physical wallet and apps such as PayPal comprising our digital wallet, travelers expect to be able to choose how to pay for their flights and hotels.
In-destination spend is a different matter – entrance to museums, taxi or subway fares, just one more Singapore Sling – tend to be smaller, spontaneous purchases. But here again consumer preferences are dictating how travel firms operate in-destination, particularly when those destinations attract an international audience. One reason behind Uber's global expansion is that the app serves as a de facto digital wallet for transportation when users are away from home. Convenience rules the day.
Most international hotel chains have realized that Chinese guests making on-property purchases will want to use Alipay. However, there are more than 300 different ways for travelers to pay. The fintech – financial technology – sector is helping suppliers by offering payment gateways and easier access to the platforms travelers use.
Travel agents – whether they be retail, business or online agencies – have a role to play by helping travelers understand how payments work when they arrive at their destination.
2020 Travel Trends. A rise in single travel
Being single has traditionally been seen as a temporary situation until the right person comes along, although that perception is changing and there is less stigma attached to being "self-partnered". Having said that, marriage rates are declining and the singles population – those never married and those divorced – is growing in volume and as a percentage of the population.
Asia is driving many consumer trends in travel, including this one. Agoda produced a dedicated Solo Travelers report for 2018 and found that Millennials and Generation Zers are the most likely to travel alone, while in the West, solo travel is more prevalent among Boomers and Generation Xers.
The UK is seeing a similar growth – ABTA found that in 2018 more than one in six people had taken a holiday on their own, a three-fold increase in only seven years, this is strong 2020 travel trend.
This year's solo travel trend absorbs and expands upon the recent buzz around bleisure. Almost all business trips are solo trips, so when these trips are extended to factor in some leisure time then it becomes solo travel.
Skift found that business travel accounts for nearly half (47%) of all trips taken by women. Any travel firm looking to capture bleisure business needs to make sure it can attract solo female travelers as well as their male peers.
Humanity is crucial to creating experiences
Technology cannot exist without human interactions – the most sophisticated Artificial Intelligence (AI) algorithms are only as good as the data scientists who program them. Machine learning might lead us towards autonomous technology, but, even then there is a need for humans to define how and what the machine learns.
To be successful, a chatbot needs to know when the conversation should be transferred to a real agent. As chatbots move from service to selling, the hand-over protocols become business-critical. Cart abandonment in travel is a current concern; bot abandonment could be coming soon.
Tech-augmented hospitality is how hotels are describing the interaction between guests, staff and technology on-property. Technology's role needs to be seamless and travelers want a choice. Not everyone wants to check in with their smartphone, some guests enjoy getting advice from the concierge.
2020 Travel Trends. Voice assistants to transform travel in 2020
The accuracy rates for voice recognition and natural language processing have been at 95%-plus for a few years now. Today, consumer products such as Google Home, Amazon Alexa and Apple's HomeHub, plus those offered specifically for China, have made talking to a computer a way of life for tens of millions of people.
When these people travel, they expect the same. Amazon has developed Alexa for Hospitality, targeted at large hotel chains and vacation rentals. It "simplifies tasks for guests like playing music, ordering towels, controlling in-room temperature or lighting, finding local restaurants and attractions, calling, and even checking out".
Open systems, APIs and partnerships are the big tech trends allowing voice recognition to become operational within hotels, improving the guest experience but also opening up the chance for upsell, cross-selling and merchandising.
Big potential to drive travel sales
The idea of a super-app for travel has been around for a while. This idea will rise to prominence over the next few years for two reasons – the open source/API/partnership landscape means it is possible to integrate all the feeds into a super-app and customers are warming to the idea.
When booking.com asked 12,500 travelers from nearly 30 countries, 57% said they wanted "a single app for all their planning, booking and travel needs".
To some extent, the super-app already exists in APAC, where e-commerce and messaging businesses such as WeChat, Alipay and Meituan in China, Line in Japan and PayTM in India have built multi-purpose apps from which users can buy and pay for flights and hotels in the same place as ordering a takeaway meal, hailing a ride or buying a shirt.
2020 Travel Trends. Why old rules don't apply to traveler loyalty
Travelers live in a multi-device, multi-channel world, where access to travel content is widespread and fragmented, where consolidation is rife and where value is more important than price. In this context, loyalty to a particular brand or destination, when there is so much choice only a click away – seems to belong to another age.
But tech can be used to encourage loyalty for today's travelers. Even entry-level initiatives, such as making sure that customer data platforms are plugged in for repeat visitors, can create a loyal customer base, simply by letting them know what is on offer.
Incentivizing loyalty through rewards is a staple of the airline industry – the frequent flyer air mile collector mentality still exists. Airlines are using co-branded credit cards as a way to keep travelers and their non-travel spend within their sphere of influence, while online travel agencies are using variations on the "book ten nights get one free" for their reward programs.
Tech can also be used to personalize the end-to-end journey for the consumer. Giving travelers what they want is an effective way to encourage loyalty through repeat bookings. Personalization only works if the data can be captured, analyzed and actioned in a way that allows the right product for the right customer to be displayed at the same time.
2020 Travel Trends. VR will enhance travel experience dramatically in 2020
Virtual reality is another trend which is likely to move from the side-lines to center stage in the near future. Offline retail agents have been experimenting with Virtual Reality (VR) headsets in-store, using them as a promotional vehicle for resorts and destinations.
Closer to home, Navitaire has worked on transactional VR, where users can virtually experience a destination and book a trip without having to remove the headset.
While this remains a niche use case for VR, other more mature ones are emerging. Enterprise-grade VR technology – the software to produce it and the hardware to display it – is coming down in price, as most consumer tech does over time. This means that travel suppliers can start thinking about VR at scale.
VR has the potential to revolutionize the in-flight entertainment system – giving passengers another option once on board. Airlines such as Iberia, Singapore Airlines and SunExpress have run successful trials, allowing passengers to use the headsets to watch 3D movies or play games at 30,000 feet.
VR providers are also working on ways to include an advertising component to the headsets, allowing airlines to promote their own products or to open up this channel to third parties.