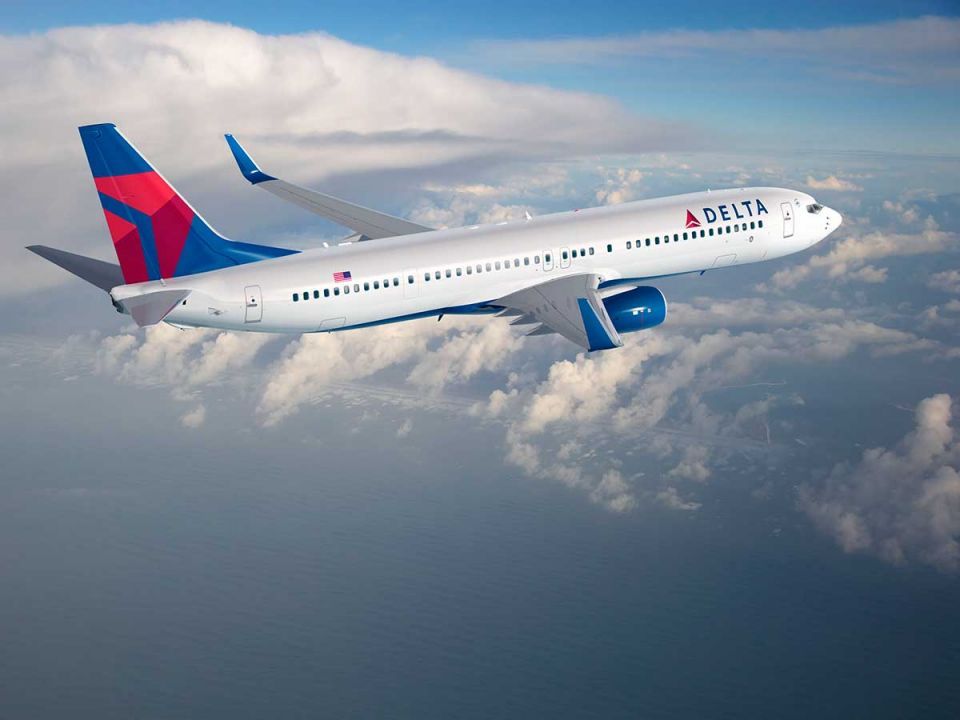 Delta customers have more ways to go West starting next summer with new nonstop service to the Western region of the U.S. from Atlanta, more connections through Salt Lake City, and more convenient flight schedules from Los Angeles.
"Connecting the world is our mission, and in 2020 we're creating more connections from our hubs and other cities throughout the West to destinations around the globe to make traveling more convenient for our customers," said Joe Esposito, Delta's Senior Vice President—Network Planning. "How you get there is just as important, and with Delta, customers will get a thoughtful and innovative customer experience and world-class service from the best people in the business."
Connecting the West to the world through Atlanta
Beginning July 6, 2020, Delta will offer service from its Atlanta hub to three Mountain West cities, including:
A daily, year-round flight to Boise, Idaho.
A daily, year-round flight to Bozeman, Mont.
A daily, year-round flight to Spokane, Wash.
The flights will give customers on both sides of the country convenient, direct flight options while connecting customers in the three Western cities to more than 220 destinations around the world through Atlanta. Hartsfield-Jackson Atlanta International Airport is the busiest and most efficient airport in the world and is Delta's largest hub.
Delta operates around 1,000 daily departures from Atlanta.
In addition to the new routes, Delta will add:
An 11th flight to Denver starting June 28.
An 11th flight to Salt Lake City starting June 22.
Creating more connections from Salt Lake City
Salt Lake City will have a big year in 2020 with the opening of a brand-new terminal expected in September. As Delta's largest hub in the Western United States, millions of customers fly with Delta through Salt Lake City each year, and now they will benefit from a world-class new facility and even more connecting flight options to more than 90 destinations worldwide. New routes and flights coming to Salt Lake City in summer 2020 include:
A daily, year-round flight to Memphis, Tenn., starting July 6.
A sixth flight to New York-JFK starting June 11.
A third flight to Nashville, Tenn., starting July 6.
Making schedules more convenient in Los Angeles
Delta continued adding service for customers throughout the LA Basin and beyond in 2019, with new service from Burbank, LAX, Long Beach, Ontario and Santa Barbara airports. The expansion will continue in 2020 and will give customers more choices of flight times with the following flights starting June 22 from LAX:
A fifth flight to Dallas-Fort Worth.
A sixth flight to Phoenix. *
A sixth flight to Sacramento, Calif.*
Other new flights starting in summer 2020 include:
A second daily, year-round flight between Austin, Texas, and Boston starting June 28.
A second between Detroit and San Jose, Calif., starting July 6.
A second flight between Seattle and Kansas City, Mo., starting July 6. *
Customers who choose Delta will benefit from the billions the airline has invested in creating the best experience over the last few years, which includes a cabin modernization program featuring new seats, seatback entertainment systems with free entertainment, free mobile messaging, high-capacity overhead bins, access to Wi-Fi on nearly all flights, power accessible from every seat, free Main Cabin meals on select flights, upgraded Main Cabin snacks, and the addition of sparkling wine.
*Flights may be operated by Delta Connection carriers SkyWest Airlines or Compass Airlines.