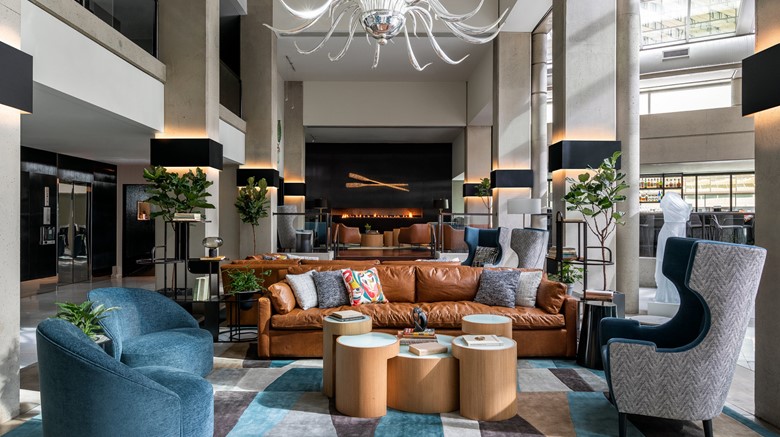 Analysts at Lodging Econometrics (LE) report that in the third quarter of 2019, hotel construction pipeline in Europe climbed to record high counts with 1,710 projects and 264,080 rooms, an 18% increase in projects and a 16% increase in rooms year-over-year (YOY). This is the seventh year of pipeline expansion for the region. This growth has been driven primarily by the substantial growth of the major global hotel companies who have acquired the brands of others or created new brands to bolster their existing portfolios throughout the last decade.
Projects under construction stand at 830 projects with 132,225 rooms, while projects planning to start construction in the next 12 months recorded 496 projects/76,692 rooms. Projects in the early planning stage have 384 projects/55,163 rooms. The three stages of development and the six chain scales of Europe's pipeline are experiencing double-digit increases YOY and are at or near record highs.
However, Europe's economy is likely now cresting as the region makes its way towards a Brexit resolution and through the economic turbulence and uncertainty of the U.S./China trade war. According to World Bank data, Europe will be by far the largest victim of continued trade uncertainty, not China or the U.S. Weakness in pipeline growth is already beginning to show as new project announcements into the pipeline have declined substantially in the last two quarters.
Through the third quarter of 2019, Europe opened 325 new hotels with 43,089 rooms and is forecast to open another 81 new hotels/9,241 rooms by year-end. With the pipeline at record highs, the LE forecast for new hotel openings will continue to ascend in the coming years with 450 new hotels/63,383 rooms scheduled to open in 2020 and climbing even higher in 2021 to 499 new hotels with an impressive 75,517 rooms expected to open.
Germany, Europe's economic powerhouse, leads the construction pipeline with 314 projects/57,485 rooms. The United Kingdom follows at 296 projects/42,307 rooms, then France and Portugal with 172 projects/21,743 rooms and 115 projects/11,821 rooms, respectively. Next is Poland with 87 projects/13,485 rooms.
The cities in Europe with the largest pipelines are London with 82 projects/14,007 rooms, Dusseldorf, at an all-time high 53 projects/10,471 rooms, and Paris at 52 projects/7,922 rooms. Next is Lisbon with 36 projects having 3,247 rooms and then Moscow with 30 projects/6,396 rooms. Hamburg follows closely with 30 projects/6,381 rooms.
Franchise companies with the largest construction pipelines are led by Marriott International with an all-time high of 220 projects/35,975 rooms. Next is AccorHotels with 213 projects/28,941 rooms. Hilton Worldwide follows with 176 projects/27,047 rooms, and InterContinental Hotels Group (IHG) with 145 projects/24,330 rooms. These four global franchise companies account for 44% of all projects in Europe's pipeline.
The leading brands for these four companies are AccorHotel's Ibis brands with 105 projects/13,447 rooms and Novotel and Mercure Hotels with 24 projects/3,767 rooms and 24 projects/2,667 rooms, respectively. Marriott International's Moxy set a record high, with 70 projects/12,699 rooms, Courtyard by Marriott has 31 projects/5,522 rooms, and Residence Inn, is at an all-time high, with 20 projects/1,909 rooms.
Hilton Worldwide has Hampton by Hilton with 71 projects/ 11,051 rooms, Hilton Garden Inn with 39 projects/5,851 rooms, and DoubleTree by Hilton with 24 projects having 3,072 rooms. IHG's top brands include Holiday Inn Express with 67 projects/10,394 rooms, Holiday Inn with 34 projects/7,796 rooms, and Hotel Indigo with 13 projects/1,478 rooms.