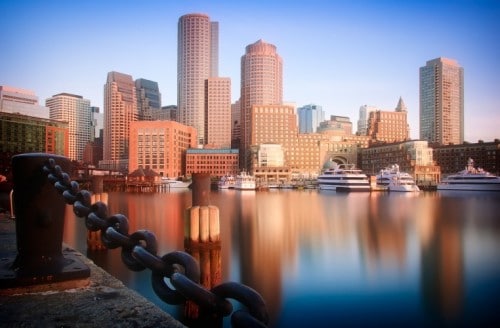 WestJet guests will get the chance to pack more business and leisure into their travel itineraries with new seasonal daily non-stop service between the airline's home in Calgary and Boston, Mass., starting May 14, 2020.
"Fantastic routes need fantastic schedules and WestJet is offering guests convenient flight times between Calgary and Boston," said Arved von zur Muehlen, WestJet Chief Commercial Officer. "While other carriers may fly the route, WestJet continues to build our schedule for the region's business and leisure travellers. It's never been easier to explore and do business in Calgary, Boston and beyond."
As the airline that Calgarians choose most, WestJet continues to invest in the city with the most departures, destinations and seats. In May 2020, WestJet will offer 19 U.S. destinations into and out of YYC including Atlanta, Portland, Austin, Los Angeles, Houston, Phoenix, Palm Springs and more.
Together with WestJet's regional airlines, WestJet Encore and WestJet Link, we offer scheduled service to more than 110 destinations in North America, Central America, the Caribbean and Europe and to more than 250 destinations in over 20 countries through our airline partnerships. WestJet Vacations offers affordable, flexible vacations to more than 60 destinations and the choice of more than 800 hotels, resorts, condos and villas. Members of the WestJet Rewards program earn WestJet dollars on flights, vacation packages and more. Members use WestJet dollars towards the purchase of flights and vacations packages to any WestJet destination with no blackout periods, and have access to Member Exclusive fares offering deals to WestJet destinations throughout our network and those of our partner airlines.
WestJet is proud to be recognized for three consecutive years as Best Airline in Canada (2017-19) and awarded among travellers' favourite Mid-Sized Airlines in North America (2019). From 2017-2018, WestJet was also awarded among travellers' favourite Mid-Sized and Low-Cost Airlines in North America. The airline was also recognized among the Economy Class winners in North America, 2018. All awards are based on authentic reviews from the travelling public on TripAdvisor, the world's largest travel site. We are one of very few airlines globally that does not commercially overbook.