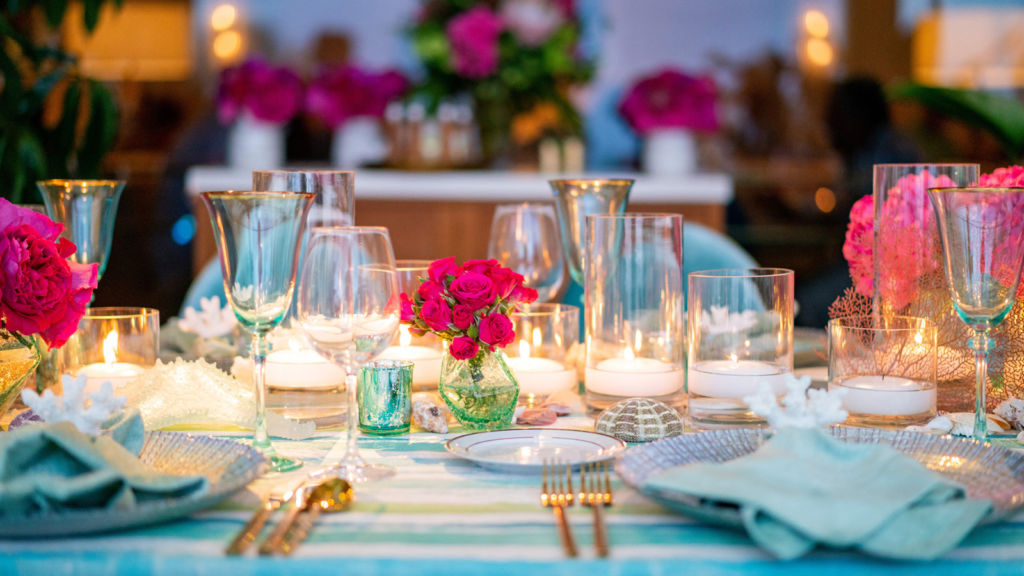 The 13th annual Palm Beach Food & Wine Festival will bring a world of flavour to Four Seasons Resort Palm Beach, welcoming an all-star lineup of chefs to the festival's official home, where culinary magic will be created through a bevy of experiences from intimate dinners to grand tastings.
A warm wintertime destination for foodies, Four Seasons will kick-off its celebration of epicurean talent on Friday, December 13, 2019 with Fire by Florie's, uniting the flavours and chefs of Palm Beach and Napa Valley with curated wine pairings. Joining Four Seasons Resort Palm Beach Executive Chef Jose Gamez and Florie's Sous Chef Brandon Salomon in the Florie's kitchen will be visiting Michelin-starred Chef Erik Anderson, Executive Chef of Truss and the soon to open Four Seasons Resort and Residences Napa Valley.
On the morning of Saturday, December 14, 2019, budding young chefs will roll up their sleeves for Kids Kitchens with Food Network Stars Marc Murphy and Maneet Chauhan. Then, as golden hour approaches and the sun sets over the Resort's oceanfront pool terrace, the best of today's favourite television food shows, magazines and cookbooks will take centre stage. Jose Garces, Elizabeth Falkner, Anita Lo, Matthew Jennings, Michael Anthony, Mary Attea, Ashley Christensen, Joe Flamm, Ben Ford, Tony Mantuano and Marc Murphy, together with Four Seasons host chef Jose Gamez, will treat guests to an indulgent tasting affair.
Awaiting eventgoers will be Florie's Bar, where lead mixologist Matthew Dress dreams up inspired and unique garden-to-glass botanical driven cocktails amid live entertainment.
To reserve Palm Beach Food & Wine Festival tickets, visit the festival website, or for the ultimate gastronomic journey, Four Seasons Resort Palm Beach offers an exclusive stay experience that includes access to private events and autographed mementos in addition to event tickets.