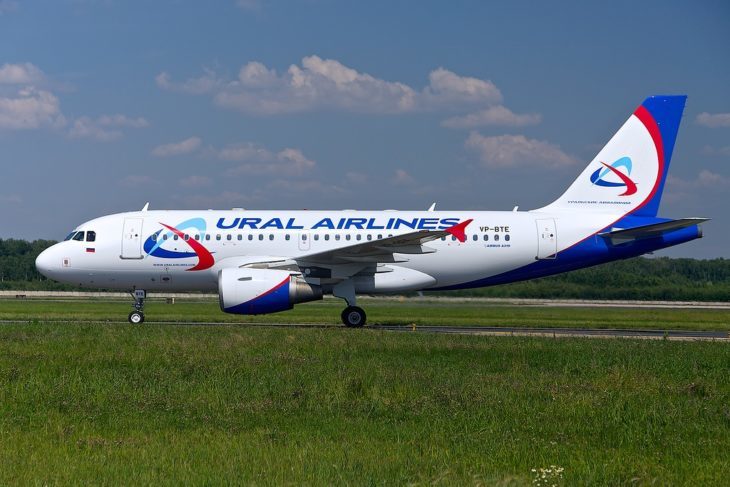 Ural Airlines is pleased to inform about opening the direct flight from London to Moscow. The flight program will start on December 20. Flights U6-746/745 will be performed four times a week: Monday, Wednesday, Friday and Sunday, from the Stansted Airport, with arrival to Domodedovo airport, Moscow.
Tourists can stay in Moscow or go on travelling via the airline's broad route network to cities of Russia: Ekaterinburg, Novosibirsk, Tomsk, Omsk, Barnaul, etc.
The modern Moscow boggles the mind even of a most experienced tourist: the Red Square, cathedrals with cupolas, broad boulevards, modern and ancient blocks, mysterious ponds, sky-scrapers of Stalin's Epoque, unique museums, the "soaring" bridge and many other places of interest. Even Moscow underground may become a splendid excursion route.
Tickets are being sold already on the airline's web site uralairlines.com and in the mobile application Uralairlines.
Ural Airlines is an airline based in Yekaterinburg, Sverdlovsk Oblast, Russia, that operates scheduled and chartered domestic and international flights out of Koltsovo International Airport. In 2018, the company transported nine million passengers.
Ural Airlines is one of the largest rapidly developing Russian airlines. New Russian, CIS, and international destinations are added to the airline's route map every year. The airline's base airports are first-rate Russian aviation hubs – Moscow (Domodedovo) and Ekaterinburg. In 2018 Airlines carried 9 000 579 passengers.
The Ural Airlines fleet consists of modern and comfortable European aircraft of the Airbus A320 family. Under the existing fleet upgrade program, the carrier leases new liners every year. At the moment there are 45 of them (24 A320s, 16 A321s and 5 A319s).
In 2018 Ural Airlines successfully passed the regular international audit for compliance with operational safety standards and retained its place on the IOSA Registry of International Air Transport Association (IATA).