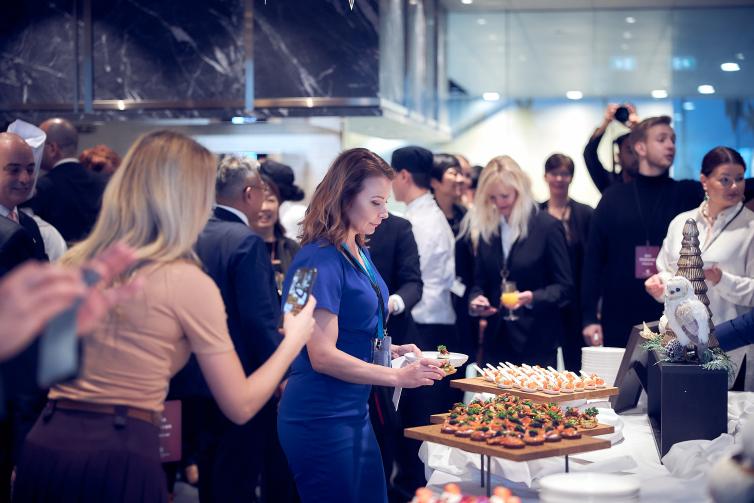 The Plaza Premium Lounge at Helsinki Airport offers non-Schengen area passengers options for relaxation, food and entertainment.
Passengers of all airlines and travel classes can purchase access to the Plaza Premium Lounge. The principle is the same across all of the brand's lounges, of which there are now 36 in total dotted around the world.
"We were especially intrigued by Helsinki's geographical location and position as a transfer hub. For example, Helsinki is only an eight-hour flight away from Beijing, the number of passengers on routes between China and Finland has grown rapidly, and the future prospects for transfer traffic between Asia and Europe are bright here," says Mr. Song Hoi-See, founder and CEO of Plaza Premium Group.
Plaza Premium Lounge
Plaza Premium Lounge is located in a new, spacious and bright part of the airport with great views of the apron. The lounge has a live kitchen, shower rooms, a play area for children, workstations, and other services such as charging stations, complimentary Wi-Fi and a printing service.
"In the past 10 years, there has been a significant change at airports around the world. The central element of operating an airport used to be getting people from place A to place B, but nowadays it is increasingly important to stand out, to be unique and offer services. When I landed at Helsinki Airport, I knew immediately that I was in Finland. The use of wood in the new airport premises creates an identity for this place, and the central square Aukio presents Finnish nature," says Mr. Song.
For Plaza Premium Lounge, it is a key principle to make each location true to the brand, but also recognisably local.
"You could say that 70% comes from our identity and 30% comes from local specialties. The facilities, the food and the atmosphere must say something about your location," says Mr. Song.
At Helsinki Airport, this can be seen in the lounge restaurant, which serves international cuisine and selected Finnish signature dishes.
"We have noodles that are important for our Asian customers, but also Finnish meatballs. On social media, people have already been saying that they are better than the ones that mother makes," Mr. Song grins.