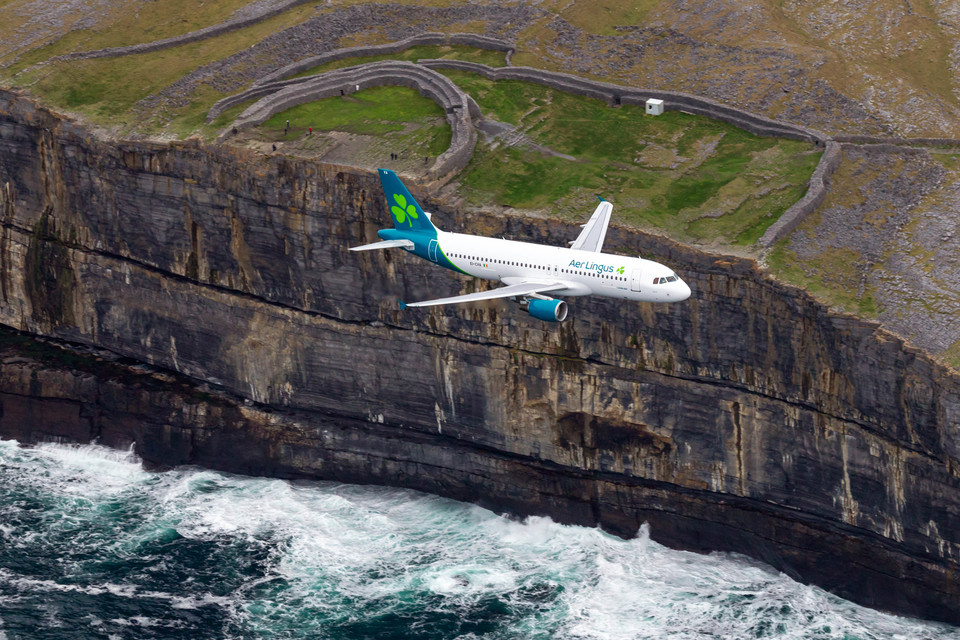 Aer Lingus has today unveiled two new summer routes direct from Shannon for 2020, commencing flights to Paris, France from March and to Barcelona, Spain from May next year
With a rich and proud heritage, Barcelona is the capital city of Catalonia and is famed for its unique architecture, much of which is the work of architect and sculptor Antoni Gaudí. The city was his studio and a walk around the area reveals many of his most famous works from the topsy-turvey houses of Casa Batlló and Casa Milà, to the unfinished Basílica de la Sagrada Família and the astoundingly ornate Parc Güell, Barcelona's best picnic spot boasting panoramic views.
In France, the City of Love awaits as Aer Lingus reveals it will fly direct to Paris from Shannon next summer. The capital city on the banks of the Seine has endless experiences to offer, from excursions up the Eiffel Tower and witnessing the rebuilding of the Notre-Dame Cathedral, to musing the Mona Lisa at the Louvre and dancing the night away at the Moulin Rouge. Pack some mouse ears and make a day trip to Disneyland while in the area.
The new destinations mean that Aer Lingus will now operate nine summer routes from Shannon, up from seven in 2019, as well as a winter only route to Lanzarote.
This route expansion underlines Aer Lingus' commitment to Shannon. Aer Lingus is the largest airline operating at Shannon Airport in Summer 2020 in terms of frequency of services offered. The new routes will see the overall capacity from Shannon for summer – which refers to the number of seats the airline operates out of Shannon Airport – increase by 19%.
Aer Lingus will also be offering connections to guests travelling from Paris and Barcelona to New York and Boston via Shannon. This will increase Shannon's position as an airport that facilitates connections. The airline said that 17% of guests flying to Boston and 10% of guests flying to New York from the start of this year from Shannon have travelled onwards to other North American destinations, primarily with its partner JetBlue. Aer Lingus continues to operate a high-frequency service to London Heathrow from Shannon.
Aer Lingus' Shannon – Paris service commences in 29 March 2020 and will be operated by an A320 aircraft every Monday, Wednesday, Friday and Sunday with one-way fares starting from €39.99 including taxes and charges. The Shannon – Barcelona service commences on 02 May 2020 and will be operated by an A320 aircraft every Tuesday, Thursday and Saturday with one-way fares starting from €49.99 including taxes and charges.