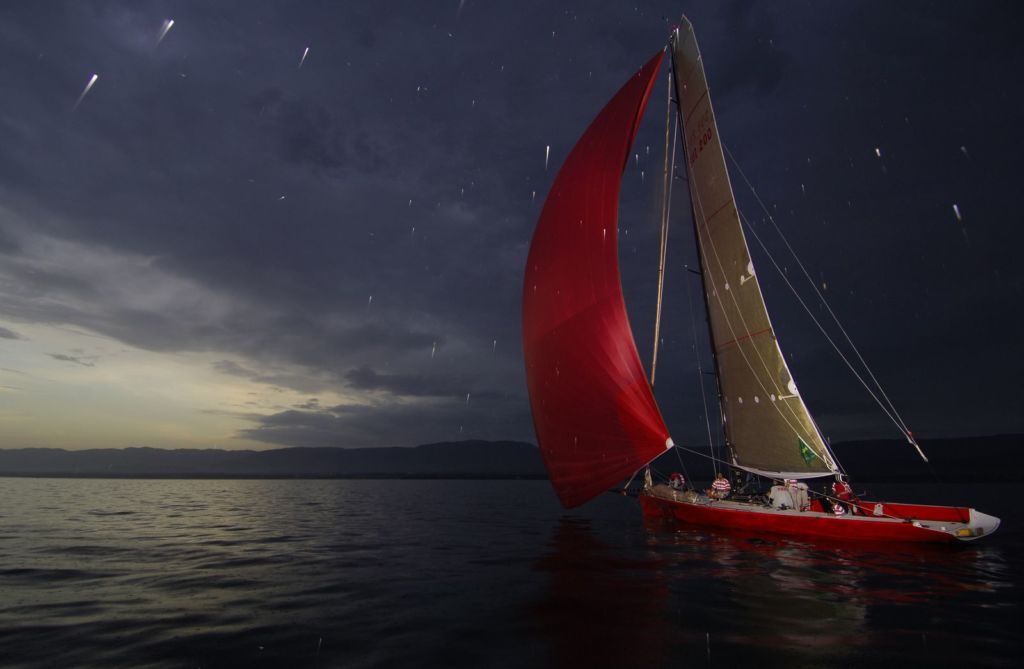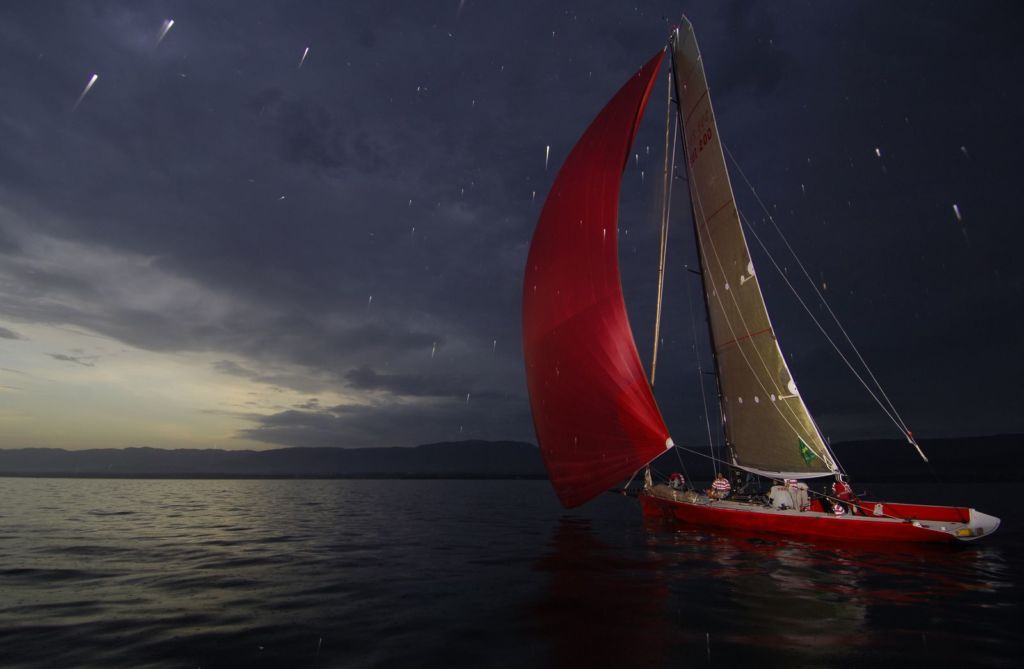 The not-to-be-missed lake event is happening this weekend: the 81st Bol d'Or Mirabaud starting gun goes off Saturday, June 15 at 10:00 offshore from the Société Nautique de Genève. Nearly 500 boats are expected on the starting line of the theoretically 123 km race course, from Geneva to the Bouveret and back.
All three main 2018 winners have confirmed their presence: Décision 35, Mobimo, scratch winner under the name Cabestan. The first monohull, TBS, winner of the Bol de Vermeil will remain loyal to the event with François Thorens at the helm, as well as last year's handicapped time winner, Luthi 36, Black Swan. In addition to these sailboats, we need to keep an eye on the entire Décision 35 fleet, as well as the modified ex-Décision 35, Ladycat powered by Spindrift Racing and the Ventilo M1 Safram, as contenders for the scratch winner. Numerous monohulls will enter, such as the fleet of eleven Psaros 33s, shadowing their bigger brothers, the Psaros 40s. Ready to cause trouble among the monohulls, two particularly remarkable crews have made the trip from abroad: The Hungarians of Raffica and the Russo-Italo-Hungarians of Principessa, both magnificent Libera sailboats. Queen class of the BOM, Surprises, counting more than 100 registrants, amongst which is the 2018 winner, G. Hominal et ses fils, which also won the Geneva- Rolle-Geneva last weekend. The competitive challenges of this 81st edition are detailed in the press kit.
Among key moments of the weekend will be two concerts offered to participants and the public at the heart of the race village. Time Machine (Friday at 20:30) and Wintershome (Saturday at 20:00) will liven up the Société Nautique de Genève, playing from aboard the Neptune. These concerts are sponsored by Mirabaud bank, celebrating its bicentennial this year! Our title partner is also offering a prize to the 200th finisher.
Two recent partnerships will add a new dynamic to this 81st edition. The Geneva School of Engineering, Architecture and Landscape (HEPIA) joins the BOM as applied research & development partner and aims to continually improve BOM participants' and spectators' experience over the coming years. As environmental partners, the Association for Protection of Lake Léman will accompany the event for the first time with advice and actions to protect the environment.
As each year, the race can be followed from our LIVE platform, on YouTube, Léman Bleu and Radio Lac. Cameras aboard boats will allow experiencing the BOM as if you were in it! Live bulletins will be issued for key moments of the regatta as race conditions determine, while the RTS will also cover the event, broadcasting images live. Finally, spectators can follow the race on BOM social networks (Facebook, Instagram, Twitter, Snapchat) using #BOM19.
Nicolas Mirabaud, managing partner of Mirabaud, explains why the regatta's title sponsor wanted to enliven the atmosphere at the Nautique even more: "The Bol d'Or Mirabaud is not only a sport event, but also a festive one open to the public. This year, given that Mirabaud is celebrating it bicentennial, it seemed obvious that we should offer musical concerts, in addition to the gifts given to participants and volunteers each year. As part of our 200th anniversary, the 200th finisher will receive a special gift: a sail on the 2018 winning boat, Mobimo, renamed Cabestan."
Rodolphe Gautier, Bol d'Or Mirabaud organizing committee president: "For this 81st edition, the Bol d'Or Mirabaud spirit is back: a competitive field with numerous contenders for victory in the ten categories, crews from all horizons and uncertain weather, promising suspense on the water. On land, a reinforced hospitality program has been designed to best welcome sailors and spectators during the whole lake-oriented weekend. Best wishes for a great weekend."