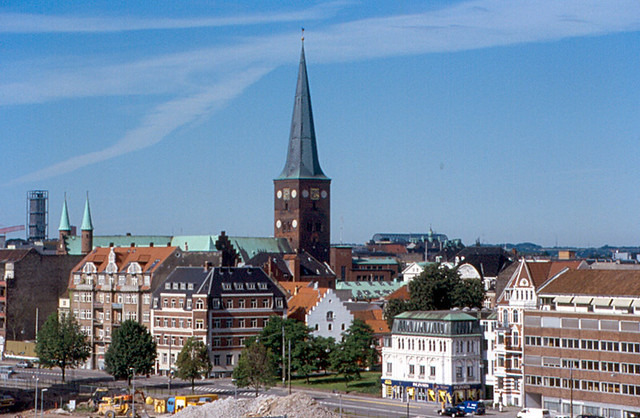 Especially one Danish hotel chain is looking very much forward to summer, sun and happy tourists this year. The selected-service hotel chain, Zleep Hotels, opens its 12th hotel, which becomes the chain's second hotel in Aarhus.
Whether you are a tourist or a business traveler in Aarhus, the new Zleep Hotel Aarhus North will be an obvious location to spend a night or maybe five. The hotel is located right next to the super hospital in Skejby close to industry, offices and conference facilities. The highway is easy to reach and if you arrive by car you can park at the hotel's large car park. If you wish to experience the inner Aarhus, you can reach the center in less than 15 minutes. The nearest light rail station is just 200 meters from the hotel.
"This wonderful, new, sustainable Zleep hotel has the right location in the middle of Business Park Skejby. We are close to almost everything here like the light rail, the highway and the super hospital. Therefore, it is certainly not just the business guests that we wish to welcome here, but also the large leisure segment that worships an environmentally friendly hotel with organic products. The team and I can't wait to open the hotel doors this June", says Jonas-Tobias Andersen, new Hotel Manager at Zleep Hotel Aarhus North.
A sustainable construction
There is already one Zleep hotel in Aarhus in the district of Viby, Zleep Hotel Aarhus South, and on June 4th, the brand new Zleep Hotel Aarhus North opens in the district of Skejby. The hotel will have 100 rooms all equipped with quality beds and in line with the chain's design profile, the lounge area will be decorated in a beautiful Scandinavian design. In addition, the construction is sustainable, and the goal is to achieve the DGNB certification.
"It's been five years since Zleep made an entrance into Aarhus with our hotel on Viby square, and the hotel has since then developed very positively. The same goes for Aarhus as a city where both public and private companies are launching. From south to north, the companies create growth and dynamic, so it is quite natural that there should also be a Zleep hotel in Skejby. The hotel has been developed as a sustainable building in collaboration with NCC, and I look forward working with the future owner of the property, Pension Danmark", says Peter Haaber, CEO of Zleep Hotels.
The room sale has already begun. The hotel's ground floor opens June 4th, and at the beginning of July the remaining floors will also be accessible. Until the end of July, everyone can use the great opening offer DKK 450 per night.