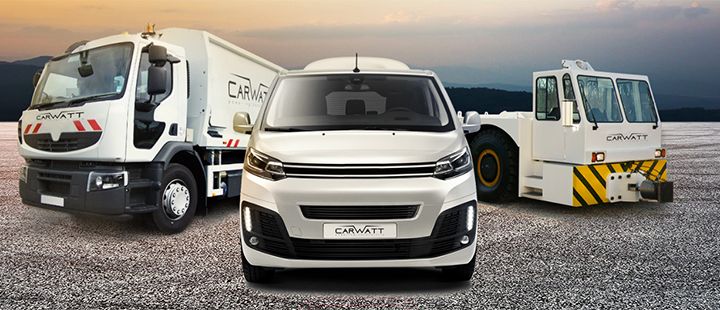 As a major economic player in its area of activity, Air France is aware of its responsibility and integrates sustainable development into its activities and operations. The company's objective is to continuously improve the customer experience while reducing its environmental footprint and improving its procedures, particularly through innovation.
As part of its commitment and in line with the Government's announcement of its support for the electric battery sector, Air France is gradually starting to replace the diesel engines in the conveyor belt vehicles used for loading and unloading baggage on aircraft by replacing them with an electric drive made from recycled products.
To develop this collaborative project, Air France has chosen to team up with CarWatt, a French start-up that retrieves used lithium-ion batteries from individual electric vehicles and recycles them to give them a new life.
The first operational prototype has just gone into service at Paris-Charles de Gaulle airport and the conversion of 10 additional belt vehicles is under consideration.
There are several benefits of this conversion:
– Support the energy transition by reducing CO2 emissions by 3 tons per year, limiting fine particle emissions and reducing noise levels at the airport,
– Improve operational performance by improving safety during aircraft approach,
– Ensure an improved economic performance by reducing planned obsolescence by extending the life of these vehicles and limiting maintenance costs.