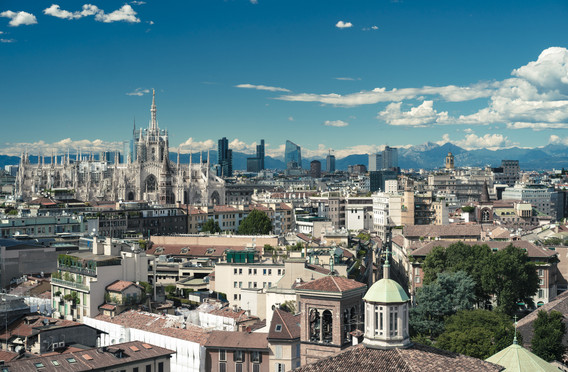 MILAN AIRPORT TRANSFERS provides fixed price transfers from and to Milan city, Milan Malpensa airport, Milan Linate airport and ''Milano Centrale'' train station.
The customer who relies on this professional service will rent a car and a professional driver for a short or long period of time.
It's true! Milan has an excellent service of public transportation so you'll get around the city and its surroundings very easily.
However, if you decide to rely on this specific service you'll have available the excellence of qualified staff who allows you to travel taking advantage of comfort and guaranteed punctuality.
If you are looking for an NCC at a fixed and affordable price we suggest to check out this site: MILAN AIRPORT TRANSFERS.
Reservations, prices and payments:
Reservations are to be made online. The online ''Milan airport transfers'' booking process is one of the best and safest ways to book your transfer. You can choose from a wide range of cars the one that more fits your travel needs and budget. With the NCC service you can pre-arrange the entire itinerary according to your necessities.
Also organized tours or sightseeing trips can be booked for a convenient price. It's common to think that private transfers are expensive. In reality, the price can be the same or even be lower than the one of an ordinary taxi.
Once you submit the reservation you will shortly after receive a confirmation email. Your booking confirmation email will contain all the details about the meeting/pickup info. The price shown on this email can not change under any circumstance.
Payments are flexible: you can either decide to handle the payment upfront by charging the credit card online or directly to the driver.
You are free to cancel your reservation (with no extra charge) up to five hours before the agreed pickup time.
When is it convenient?
It is better to rely on the NCC service for long-term journeys, less for short transfers. Booking with Milan airport transfers can also be convenient in case of airport transfers: when you don't have available a car or simply you don't want to leave your vehicle in an expensive parking lot for days.
You can take advantage of this service during business trips since it represents the best means of travel.
The advantages
This service meets with all kind of transfer demand.
They provide you with a door-to-door reliable taxi transfer service: you'll have available a discreet, elegant and trustworthy driver who will escort you to your destination.
The prices include a flight monitor service, meaning that your driver will monitor inbound flight and will adjust the pickup time in case of any delays.
Cars have special permits that allow the driver to take preferential streets, access the historical centers and the Limited Traffic Zones in order to circulate avoiding traffic.
The flexibility of the transfer schedule is guaranteed.
You'll enjoy a punctual, reliable, safe, dynamic and hassle-free experience.
Attention and confidentiality towards the customer are guaranteed.
For any further information check out the site mentioned above!