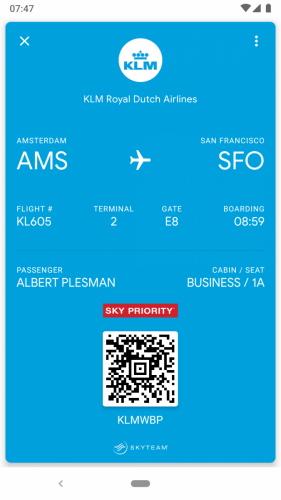 Starting today, Android users of the KLM app can easily and quickly save their boarding passes and pay for selected seats and extra baggage with the Google Pay app.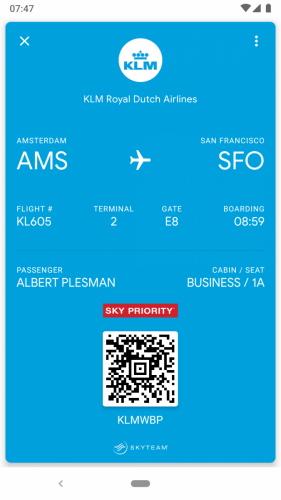 KLM is one of the first airlines in Europe where you as a customer and KLM app user can save your boarding pass in the Google Pay app. The boarding pass automatically appears a few hours before departure on the screen of your smartphone. iOS users of the KLM app can already save KLM boarding passes via Apple Wallet. By adding Google Pay to the KLM app, Android users can now also use this option.
As of today, Google Pay is available to KLM app users in countries such as the United Kingdom, the United States, Spain, Germany and Brazil. Google recently announced that Google Pay will become available globally over time. KLM expects that it will not be long before users in the Netherlands can use the application.