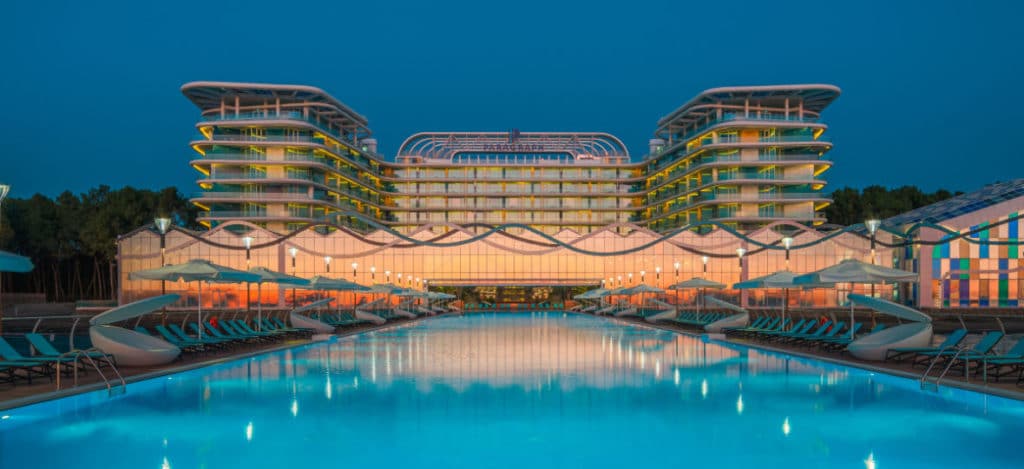 Autograph Collection Hotels has announced its debut in Georgia with the opening of Paragraph Resort & Spa in the Black Sea coastal resort of Shekvetili. The hotel joins the diverse and dynamic portfolio of Autograph Collection Hotels around the world – all independent, one-of-a-kind hotels that champion values of vision, design and craft.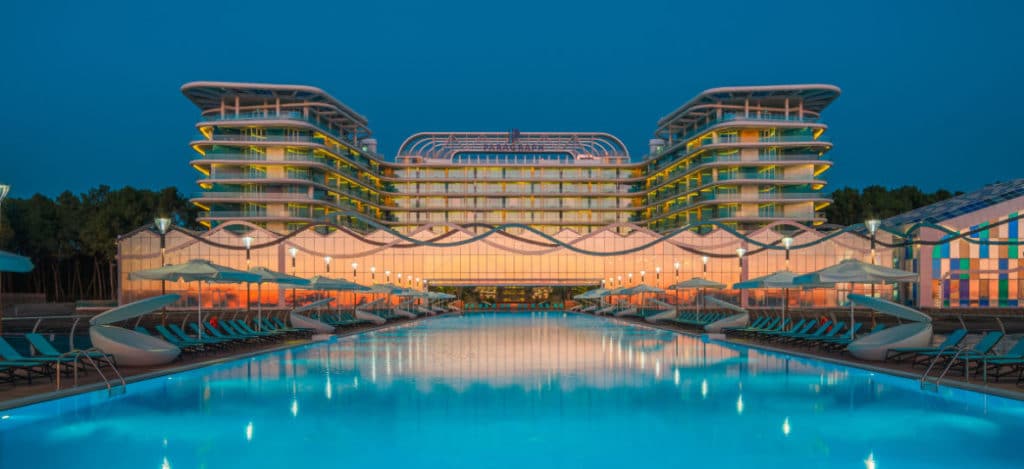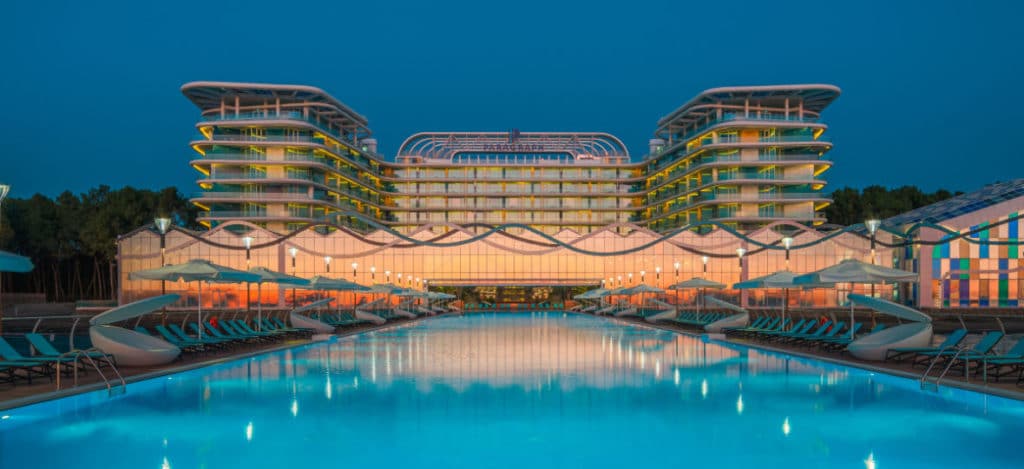 Nestled between the magnetic sand beaches of the Black Sea coast and an ancient pine forest, Paragraph Resort & Spa offers a unique array of features and exceptional meeting facilities, perfect for both leisure and corporate retreats. With a wealth of child-friendly facilities including kids club, cinema, zip line, bicycle trails and indoor aqua park, the hotel is also perfect for a family getaway.
An outstanding feature of Paragraph Resort & Spa is its expansive public spaces, which range from the lobby's walkthrough aquarium full of exotic marine life, to a majestic winter garden with indoor waterfall and aqua park. The jewel in the crown, however, is the 115m-long filtered seawater pool built into a panoramic deck leading out over the Black Sea.
The 220 spacious bedrooms and suites feature distinguished design and luxurious furnishings, including ergonomically designed tubs and Roberto Cavalli amenities in the bathrooms. All rooms offer private balconies, many with spectacular views of the Black Sea coast.
Guests are catered to at any time during their stay and will enjoy the hotel's Lobby Bar, Winter Garden and all-day dining restaurant serving everything from breakfast to afternoon snacks and local delicacies for dinner. Sky Bar, located on the top floor of the hotel, offers a tailored menu of exotic drinks and expertly mixed cocktails to be enjoyed whilst soaking up the stunning 360⁰ views over both the surrounding coast and mountains.
Paragraph Resort & Spa is perfectly equipped to host corporate events with a total of six rooms offering over 8500sqft of event space. The largest of these is the 5000sqft ballroom featuring an aquarium wall and winter garden view. Additional facilities include a 24-hour fitness centre and spa offering a wide range of treatments for both adults and children, plus steam room and plunge pool.