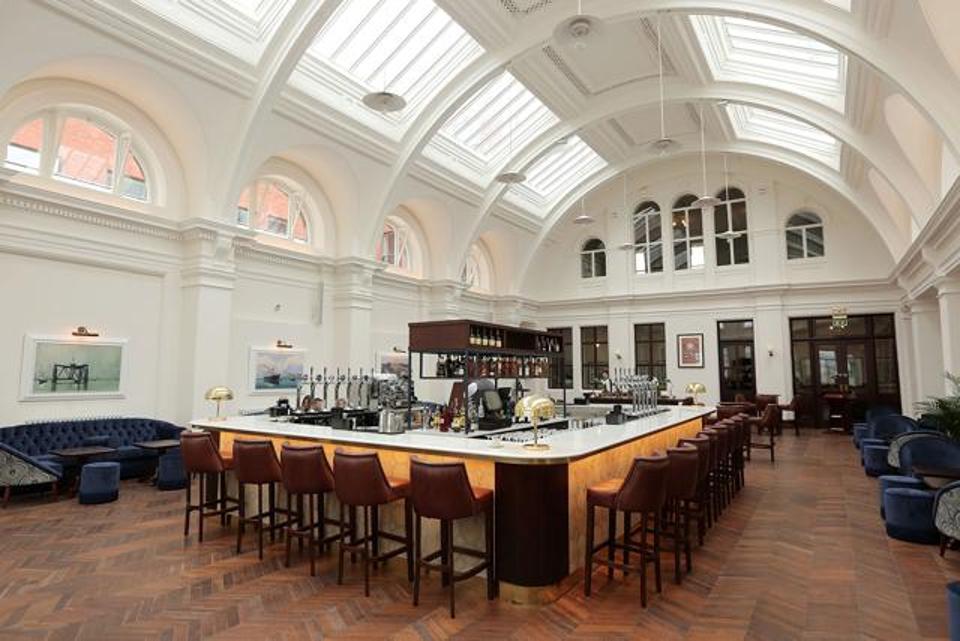 The Harland and Wolff headquarters in Belfast has begun a new chapter in history last weekend with the opening of Belfast's newest luxury hotel, Titanic Hotel Belfast.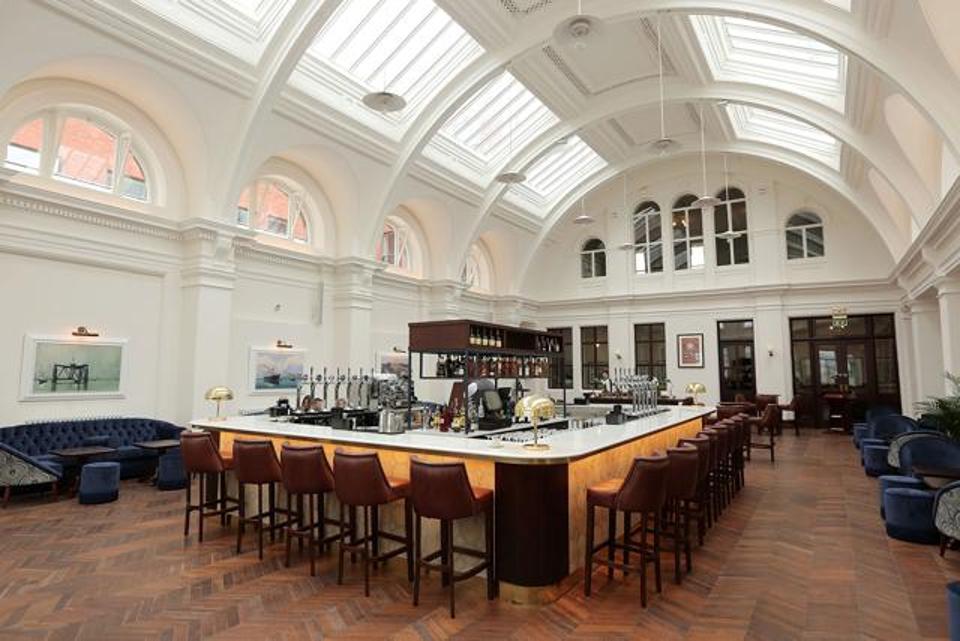 The €32 million hotel offers 119 rooms with views of Queen's Island and the famous Harland & Wolff gantry cranes. The hotel has been designed to with a nod to the work of the shipbuilder and the RMS Titantic. The Harland & Wolff offices were designed in the early 1900s and have been vacant for more than 25 years.
The hotel will have a number of suites, as well as deluxe and superior rooms, one penthouse and a Champagne bar. It will feature seven private event spaces making use of the offices of Thomas Andrews, Lord Pirrie and Mr Charles Payne, some of the most influential figures of Harland & Wolff and the design of Titanic.
B&B rates start at €136 (midweek) and €190 (weekends) per room, with junior suites starting at €272 midweek and €332 at the weekend. The penthouse starts at €435 midweek, rising to €550 at the weekend. There is an online exclusive opening offer of €118 B&B.