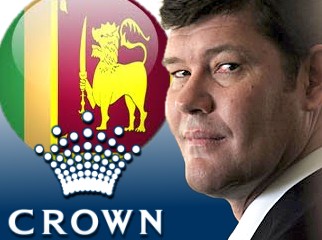 Sri Lanka has leased some prime real estate in the capital to a local casino operator who is expected to develop a $350 million entertainment complex with Australian gambling mogul James Packer, an official said Monday. The cabinet gave final approval last month to lease the lakefront land to a company set up by Sri Lanka's top casino operator, Rank Holdings, for 2.78 billion rupees ($22.28 million dollars), the official said.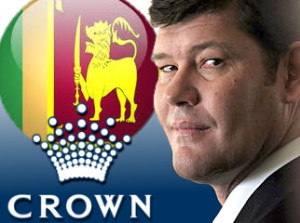 "The land is given to the Sri Lankan company which is in partnership with the Crown group (of Packer)," the official from the investment promotion ministry told AFP on condition of anonymity. The developer, with investments from Packer's Crown group, is expected to build a 400-room luxury hotel.
The government earmarked the area as an exclusive gaming zone in line with a 2010 Act which legalised gambling. The official said the company had already paid 20 percent of the money and had another three months to settle the balance. It was not immediately clear when the project would take off. Documents seen by AFP Monday showed that Rank was given the land on a 50-year lease along with a 12-year tax holiday. It would invest $350 million in what is officially described as a "mixed development project".
The partnership between Rank and Crown has not been formally announced, but investment promotion officials have linked the two companies. Packer was reported to have visited Sri Lanka earlier this year to hold talks with local authorities on launching a casino with Rank Holdings, which already operates a plush gaming parlour in Colombo.
Since his father Kerry's death in 2005, Packer has moved the family business away from its traditional media operations and focused on creating Crown, a worldwide gambling empire. Asian high-rollers, particularly the growing ranks of wealthy Chinese, are said to be his target. Casinos and horse-racing bookies have been operating in Sri Lanka for decades, exploiting loopholes in the law to evade a ban on gambling which was lifted only in 2010.
The main opposition United National Party has objected to the new casino operation with Packer, saying there was no benefit to the country because of the 12-year tax holiday. "What we are saying is that this gaming industry must be regulated and it should be taxed," party spokesman Harsha de Silva told AFP. "Otherwise there is no net benefit to the country or its people."
Source: euronews.com