Are you planning a trip to Nizhny Novgorod and wondering where to stay? Look no further! Nizhny Novgorod, often referred to as Nizhny, is a city that's always inviting, and summer is a particularly enchanting time to visit. When it comes to accommodations, Nizhny Novgorod offers a plethora of options to meet your every need. From luxurious 5-star hotels with mesmerizing views of the Kremlin to charming 19th-century merchant houses transformed into cozy retreats, this guide will help you choose the perfect place to stay.
Sheraton Nizhny Novgorod – The Epitome of Elegance (5 Stars)
For an unparalleled luxury experience, the Sheraton Nizhny Novgorod is your best choice. Situated right next to the iconic Kremlin, this 5-star hotel is nothing short of a haven for the discerning traveler. Offering beautifully designed rooms, including a presidential suite, you'll revel in opulence at its finest. Maintain your fitness routine in the state-of-the-art gym, savor delectable cuisine at the hotel's restaurant, and unwind at the whiskey bar. Rates begin at just 6,500₽.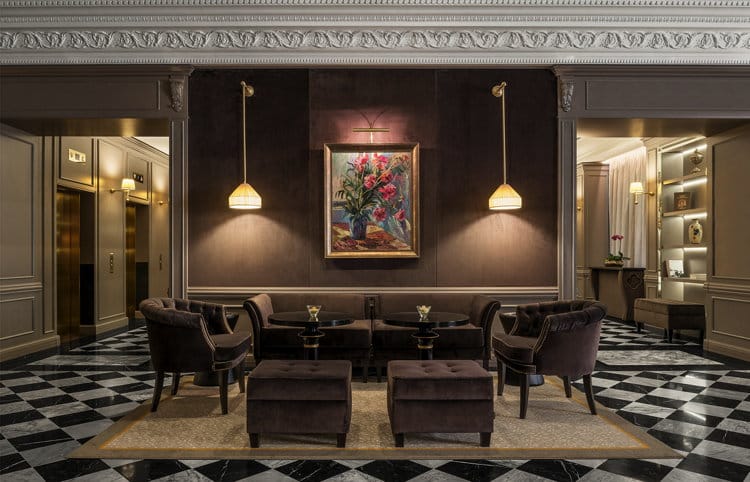 Kulibin Spa Hotel – Where Innovation Meets Comfort (5 Stars)
Named after the famous Nizhny Novgorod inventor, Ivan Kulibin, this 5-star spa hotel promises an unforgettable experience. The empathetic service and dedicated concierge team ensure a stay filled with personalized attention. Rejuvenate your senses in the spa, which features a hammam, Finnish sauna, and a relaxing pool. What's more, the hotel even offers electric vehicle charging facilities. Rates start from 6,000₽.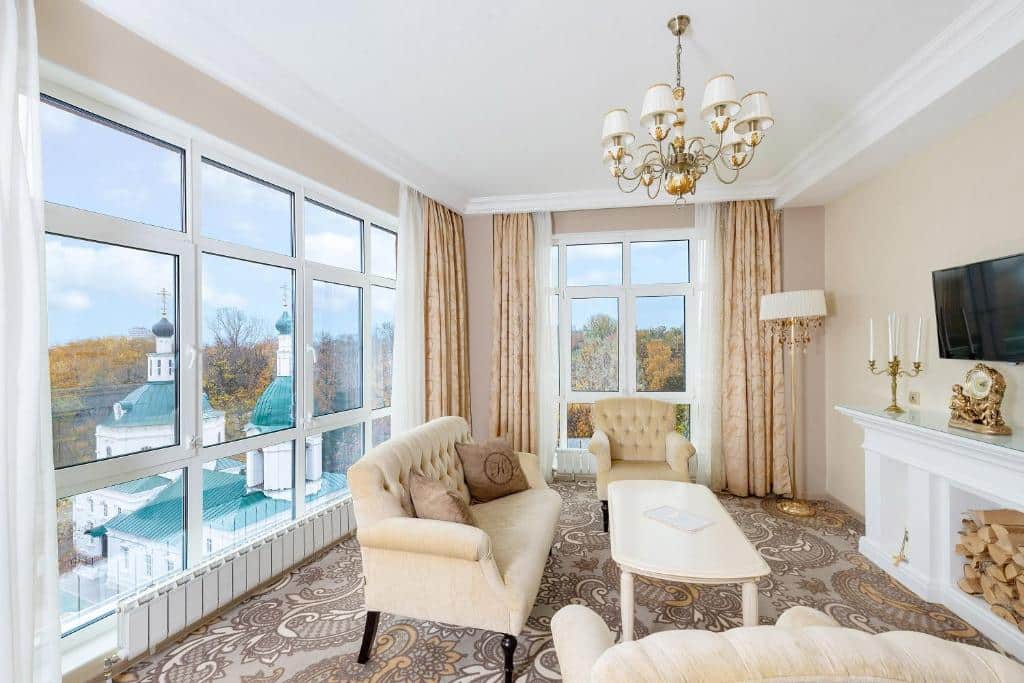 Mercure Nizhny Novgorod – A Consistently Outstanding 4-Star Choice
For a reliable and enjoyable 4-star experience, the Mercure Nizhny Novgorod is a top pick. With fresh, modern rooms and a sumptuous breakfast, you'll have everything you need for a memorable stay. Keep up with your fitness regimen at the well-equipped gym or let your kids have a blast in the playroom. Rates start from 6,600₽.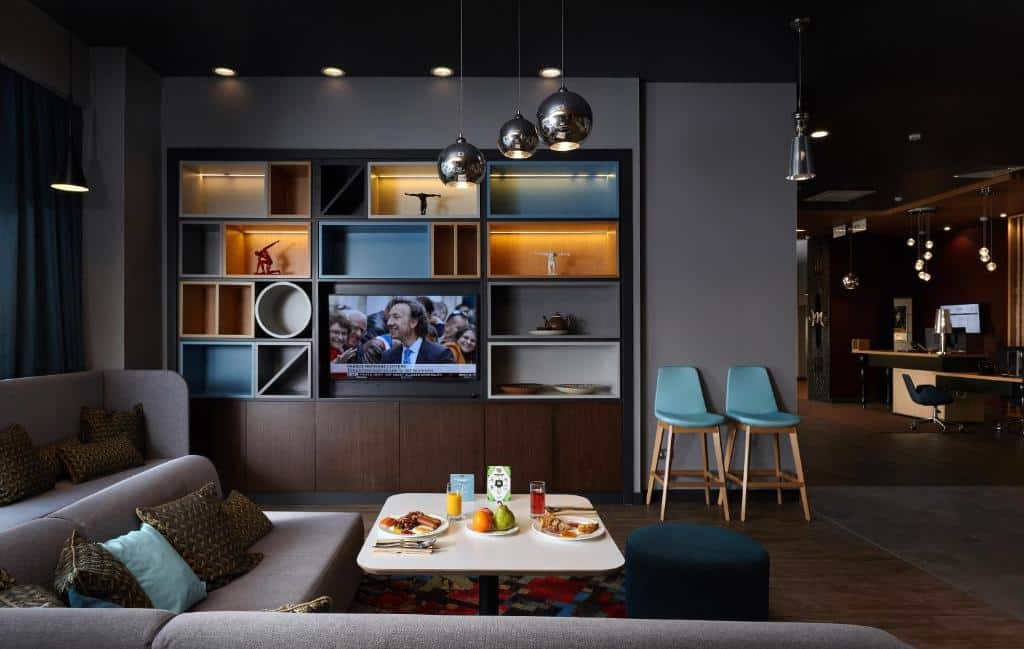 Courtyard by Marriott – A Fairytale Alpine Retreat (4 Stars)
The Courtyard by Marriott welcomes you with its charming alpine-style facade. While the rooms may show a bit of wear, the interiors still maintain their enchantment. The service is top-notch, and you can enjoy your stay here starting from 5,900₽.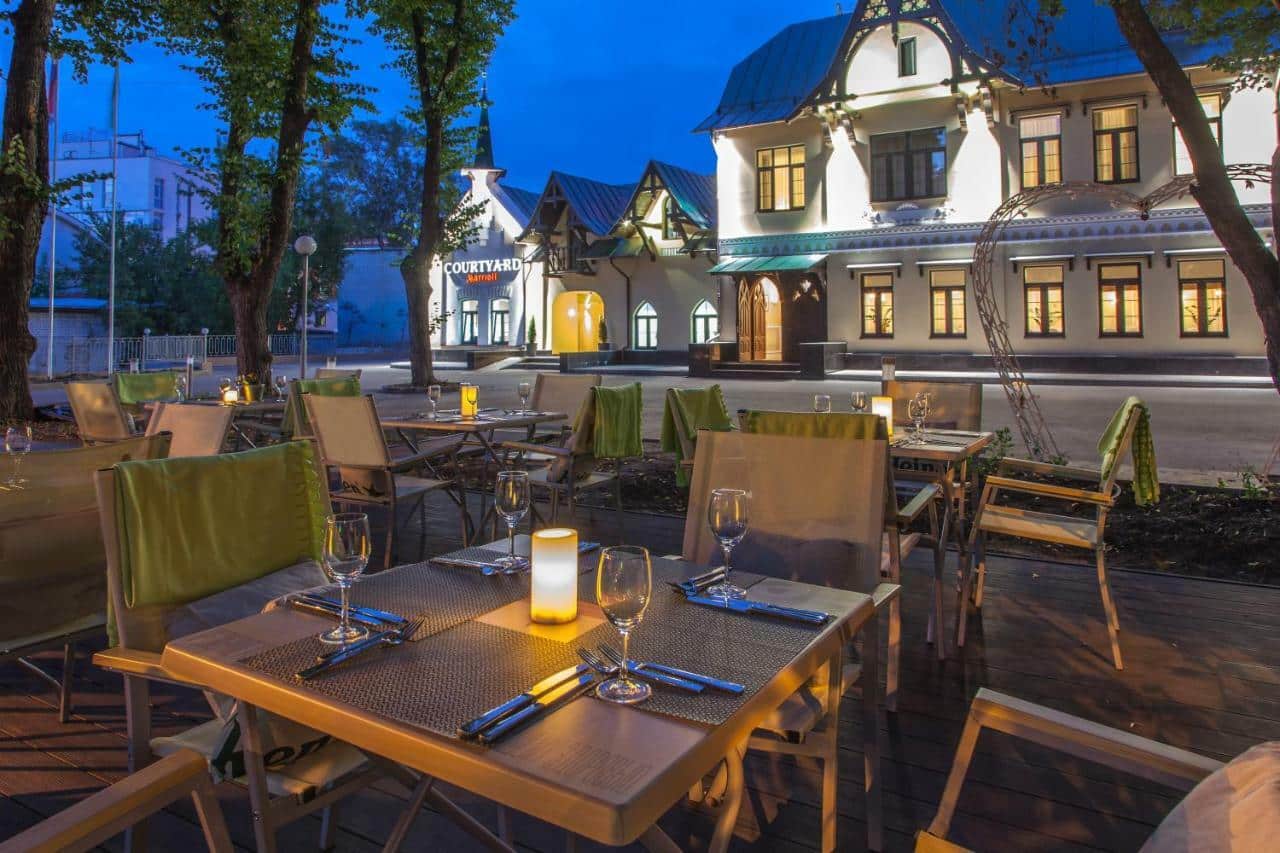 Art-Hotel BOBO – A Haven of Minimalistic Modernity
For those who appreciate minimalist accommodations, the Art-Hotel BOBO is an excellent choice. Located just a short walk from the Kremlin, this hotel offers chic, no-frills rooms. Instead of a traditional restaurant, you'll find a cozy bar serving drinks and snacks. Rates start from 5,300₽.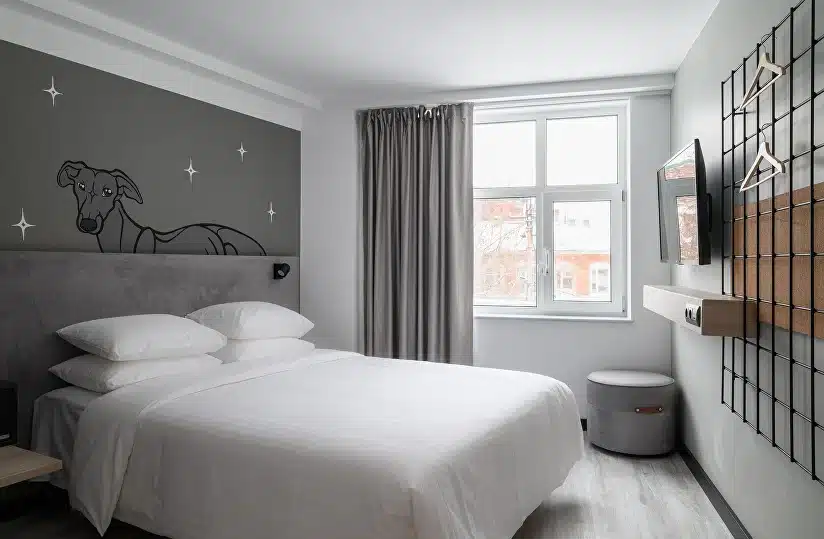 Pokrovsky Posad – A Glimpse into the 19th Century (3 Stars)
Step back in time to the 1860s with a stay at Pokrovsky Posad, located in a beautifully restored 19th-century merchant house. This intimate 3-star hotel boasts small yet stylish rooms and a caring staff. While breakfast is not served on-site, you'll find plenty of dining options in the vicinity. Rates start from 3,300₽.