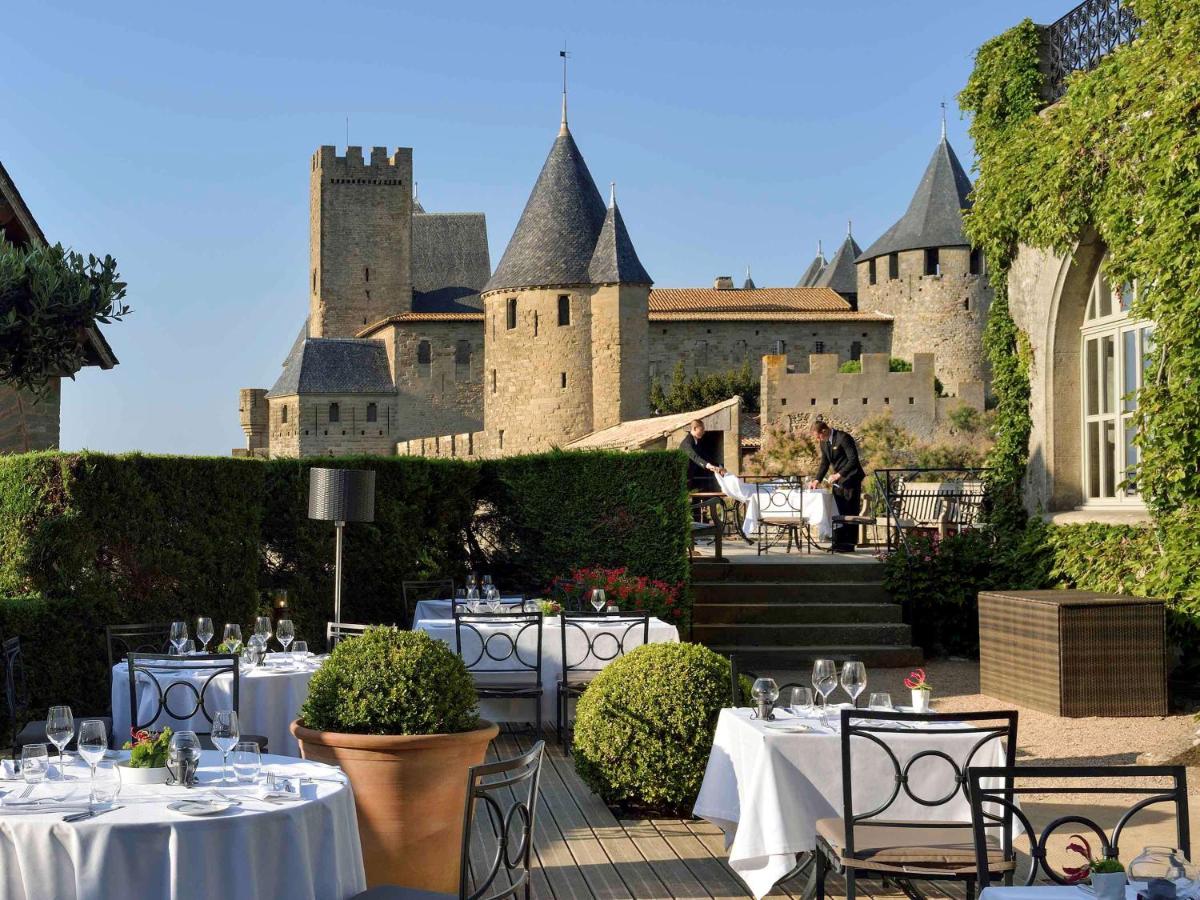 For four decades now, MGallery Collection have been participating in European Heritage Days. Each year, this much-anticipated cultural and artistic event opens the doors of places that are often closed to the public – monuments, museums, parks, or private mansions – to the delight of locals and passersby. These places are charged with history, and their heritage belongs to us all. Naturally, a selection of MGallery hotels, both in Europe and around the world – some of which occupy historical buildings, castles, and exceptional manor houses – will also be open to visitors for special days.
"Last year, MGallery's participation in the European Heritage Days was a great success. It goes without saying that this event is a perfect fit for us. Our properties illustrate a rich heritage they are just waiting to share; not only with their clients, but also with locals, who breathe life into these towns and cities. This year, we hope to develop this initiative on an international level. All over the world, the eternally-curious will be able to step into our most legendary establishments and learn about their history," said Catherine Cherabieh, Brand Vice-President MGallery Hotel Collection
MGALLERY HERITAGE DAYS
In 2023, no fewer than thirty establishments are participating in the MGallery Heritage Days. This is an opportunity to discover, in a new way, the cultural patrimony that forms the foundation of this collection. Guided tours of small groups are organized so that visitors may explore each spot in a confidential way and hear a plethora of anecdotes. Moreover, workshops are held in art, mixology and gastronomy for a total immersion. These unprecedented experiences promise to be memorable.
GUIDED TOURS AND A VARIETY OF WORKSHOPS FOR AN IMMERSION IN THE CITIES' CULTURAL HERITAGE
In France, Hôtel de la Cité Carcassonne will organize guided tours that explore the town's many treasures, and will host a lecture on Jacques Ourtal, a local painter emblematic of the fortified city.
At Minaro Hotel Tokaj, classic Hungarian films will be screened for the occasion, accompanying with local wine.
The Artisan Istanbul will offer art aficionados an opportunity to (re)discover its impressive collection before embarking upon a cruise to admire the buildings built along the banks of the Bosporus. The Municipal Hotel Liverpool will sweep visitors into an immersion in the history of its building, inspired by French and Italian architecture.
The Hôtel des Arts Saigon will join forces with Saigoneer, an online English-language media company that examines the culture and art of living in the capital of Vietnam. The "Heritage" articles published for the occasion will all be stamped with the MGallery logo.
In Sydney, the Porter House will unveil the objects unearthed upon the building's renovation as visitors sip champagne. The Manly Pacific will invite participants to discover an exhibition of the famous photographer Murray Fraser, and offer the opportunity to follow him on an exclusive photo shoot at sunset on Fairy Bower beach.
FROM PAST TO FUTURE: THE CONTINUATION OF MOLITOR'S LEGACY
Three artists are invited to express their talents on the walls of the indoor swimming pool of Molitor Hotel & Spa. The program includes three physical objects, three street artists, and no fewer than 300 NFTs which will be made available for sale, and which give access to unprecedented experiences at the hotel. One of the artists is Joos van Barneveld, aka 'DOES', a multidisciplinary virtuoso who explores palettes of colors in perfect harmony with an exuberant attention to detail.
Also in attendance will be Marko93 from Saint-Denis, an innovative light-painting artist who uses a camera and a computer to capture and render light trails in real time. Rounding out the array is the street artist Nasty, who is distinctive for his incorporation of iconic elements of urban culture. After being presented on August 31, 2023, the works will be available for purchase on September 29 during a private sale, followed by a public sale the next day.