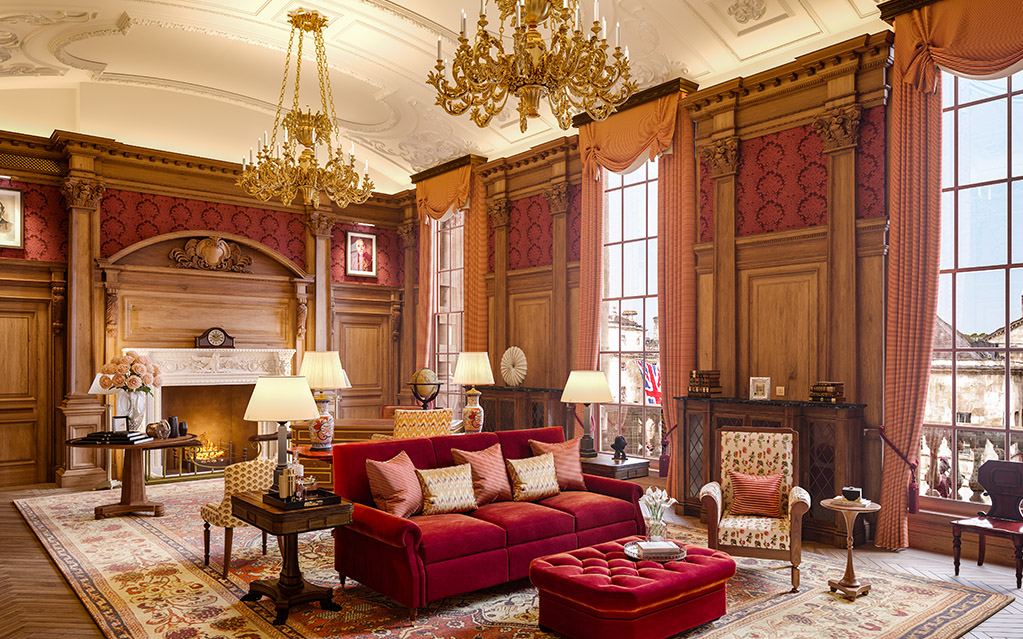 One of the most magnificent hotel projects of the year is set to open its doors today – Raffles London at The OWO.
The acronym "OWO" stands for Old War Office, an iconic building that is a masterpiece of Edwardian architecture. The OWO is classified as a Grade II* historic monument, joining the ranks of other esteemed London landmarks such as Battersea Power Station and The Old Bailey courthouse. Winston Churchill himself once occupied a spacious office within this historic edifice during his tenure as Secretary of State for War. Today, that very room has been transformed into one of the hotel's historic luxury suites. Over the years, notable figures such as T.E. Lawrence, better known as Lawrence of Arabia, and James Bond author Ian Fleming, have also been associated with the Old War Office.
Currently, the building is owned by the Hinduja Group, and after six years of meticulous restoration work, it is re-emerging as a luxurious hotel and residence complex under the esteemed Raffles brand. This project is nothing short of monumental, effectively constituting an entire city block in the heart of London, complete with two interior courtyards. In keeping with modern hotel projects, it goes beyond merely offering rooms; it encompasses a cultural and entertainment center adorned with opulent interiors designed for hosting grand events. Raffles London at The OWO' culinary aspirations are set sky-high with the celebrated three-star Michelin chef Mauro Colagreco, of Mirazur fame, leading the kitchen brigade.
From the initial glimpses, it's evident that the Hinduja Group has spared no effort in executing this project to the highest standards while preserving the rich historical tapestry of the building. Notably, Raffles London at The OWO also includes a museum component, with plans to offer guided tours several days a year under the theme "If These Walls Could Whisper."