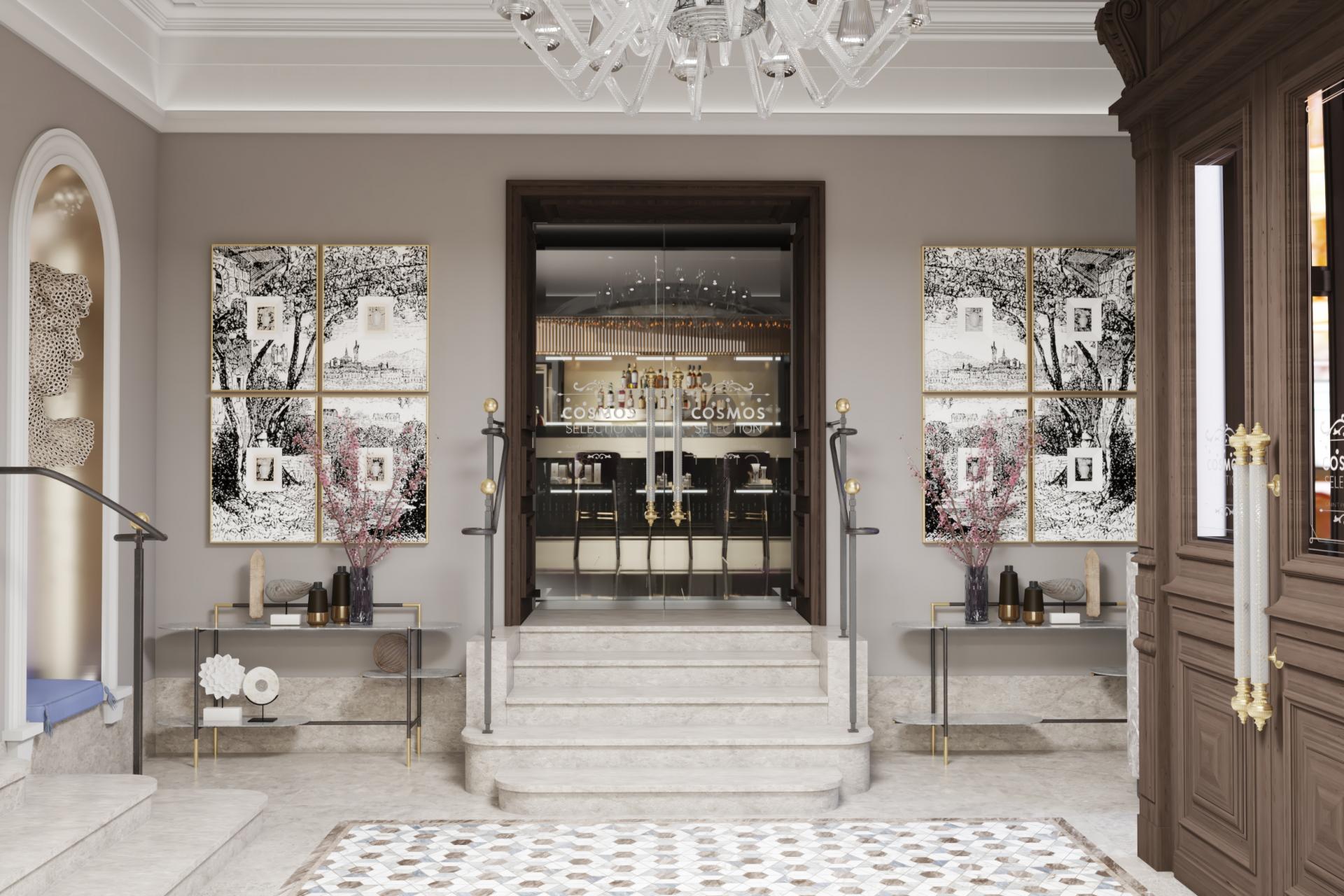 In December, a 23-room, 5-star boutique hotel is set to open its doors in the heart of St. Petersburg under the Cosmos Selection brand. The hotel will be housed in a meticulously restored historic building, according to a statement by the Cosmos Hotel Group.
"The opening of a 5-star hotel under the Cosmos Selection brand, managed by the Cosmos Hotel Group, in the center of St. Petersburg on Italian Street, 8, is scheduled for December 2023. This premium-class hotel is located in a 19th-century historic building. The total area of the new facility is 2.7 thousand square meters and includes 23 rooms of various categories," the statement said.
Alexander Biba, President of the Cosmos Hotel Group, emphasized that the hotel network's occupancy in St. Petersburg has exceeded last year's figures.
"We treat such objects of cultural heritage with great reverence, so we have made every effort to preserve the unique appearance of the building and its interiors. We also note an increase in the occupancy of our hotels of all categories in St. Petersburg compared to last year, by a total of 10%, and it is likely to continue to grow in the future due to the high interest from both Russian and foreign tourists," he concluded.
This eagerly anticipated addition to St. Petersburg's hospitality scene promises to offer guests an exceptional experience in a historically rich and culturally vibrant city. With its prime location in a meticulously restored 19th-century building, the Cosmos Selection boutique hotel is set to become a gem in the heart of the city, welcoming travelers from near and far in December 2023. Stay tuned for more updates on this exciting project that beautifully merges history and luxury in the heart of St. Petersburg.