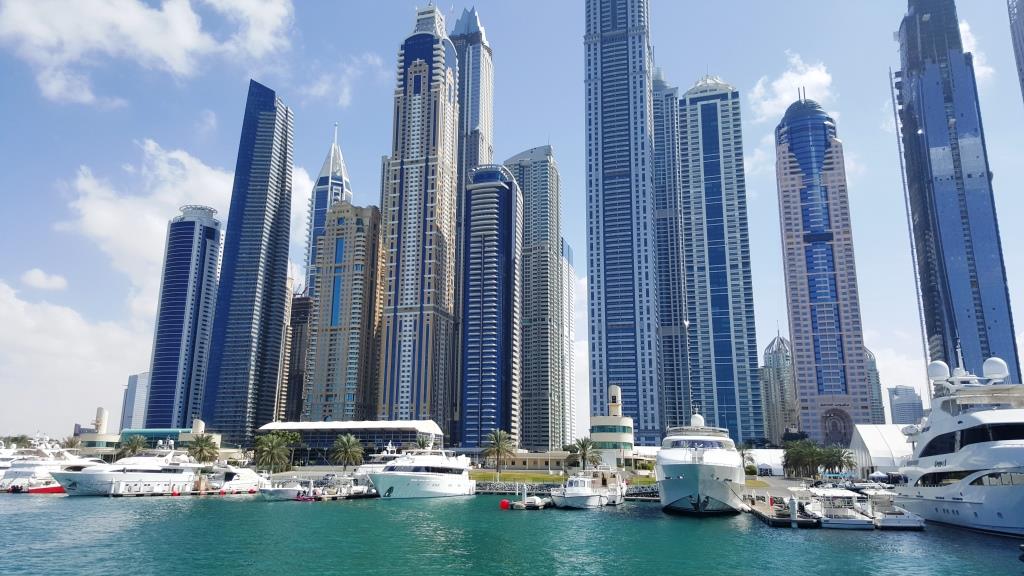 Dubai is known worldwide for its stunning parks and attractions that draw tourists from all corners of the globe. When visiting this vibrant city, it's only natural to want to explore all that it has to offer. If you're planning to make the most of your trip and visit multiple attractions, consider purchasing a pass for convenience and savings to save in Dubai.
The Dubai Pass grants you access to 48 of Dubai's top attractions and entertainment venues, all at a significant discount. With this pass, there's no need to worry about obtaining paper tickets; simply present your Dubai Pass or iPass at the entrance or during reservation.
There are several Dubai Pass options to choose from:
Dubai Flexi Pass (starting from 459 dirhams): This pass offers discounts of up to 40% on over 40 of Dubai's most popular tourist spots. You can select to visit 3, 5, or 7 of the city's top attractions.
Dubai Select Pass (starting from 425 dirhams): This pass provides discounts of up to 50% on attractions of your choice and is valid for seven days.
Dubai Unlimited Pass (starting from 1189 dirhams): If you plan to explore a maximum number of entertainment venues and attractions, this pass offers discounts of up to 60% on over 40 of Dubai's most popular attractions for either three or five days.
Dubai Theme Park Pass (starting from 424 dirhams): This pass offers up to 40% off on visits to Dubai's top theme parks.
With the Go Dubai Pass, you can explore over 45 attractions and entertainment centers throughout the city and create your own customized itinerary. Simply add the pass to the Go City app and start exploring.
There are two variants of the Go Dubai Pass: "All Inclusive" (starting from 1149 dirhams) grants unlimited access to Dubai's attractions for 2-7 days, while the "Explorer Pass" (starting from 624 dirhams) allows you to choose 3, 4, 5, or 7 of the city's top attractions.
Save in Dubai on Transportation
While taxis are a popular choice among tourists in Dubai, the city also offers an efficient and budget-friendly public transportation system. The Dubai Metro, for instance, serves as both a means of transportation and an attraction. Most of its routes are above ground, and all its trains are driverless. Riding in the first car can even make you feel like the train's conductor. The Red and Green Metro lines cover the entire city, from Dubai International Airport (DXB) to its bustling neighborhoods.
To use the metro, purchase a Nol Card (multi-use pass) or a single-ride ticket at the station kiosk.
Another economical and convenient way to get around the city is by bus. Bus stops are conveniently located at Dubai International Airport terminals, and the routes cover all major city areas. Buses run every 30 minutes and operate 24/7. Be sure to buy a Nol Card in advance, as bus drivers do not accept cash.
Visitors to Dubai can also take a ferry ride along the Dubai coastline with stops at key city attractions in the Business Bay and Dubai Marina areas. Ferries depart from Al Jadaf station daily at 10:00, 12:00, and 17:30, with fares starting at 15 dirhams.
Free Attractions in Dubai
Many of Dubai's attractions are free to visit, making it easier to explore the city without breaking the bank.
You can head to Dubai Mall to capture memorable photos at the massive Dubai Aquarium & Underwater Zoo, the world's tallest building, Burj Khalifa, and enjoy the renowned dancing fountain show, all free of charge.
Moreover, within Dubai Mall, you'll find the skeleton of a Diplodocus, estimated to be around 155 million years old, which you can also view for free.
At the Ras Al Khor Wildlife Sanctuary, where over 20,000 waterbirds visit annually, flamingos are the star residents. You can observe them from a special viewing platform, and entrance is free.
This sanctuary's unique feature is its proximity to the city, situated not far from Dubai Creek.
In Dubai, you can also explore the Coffee Museum, and Camel Museum, stroll through the contemporary art district of Alserkal Avenue, admire the city's iconic skyscrapers from the new Viewing Point, relax and swim at the popular Kite Beach, and much more, all without spending a dime.
Dubai offers a wealth of attractions, and with the right passes and transportation choices, you can make the most of your visit while saving money. Enjoy your Dubai adventure!