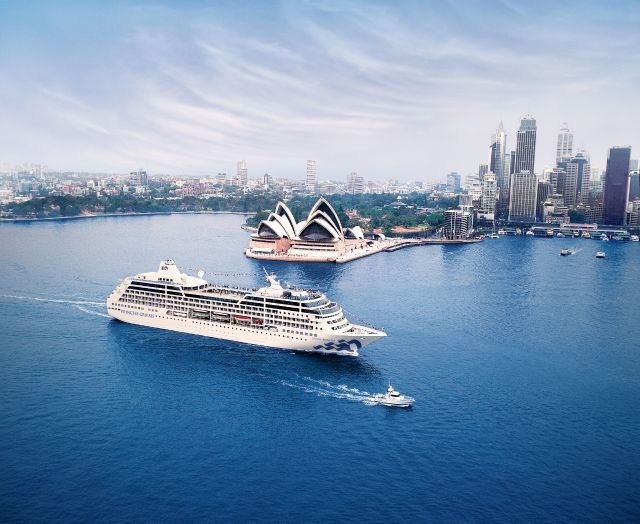 Embarking on a 7-day cruise provides an exhilarating opportunity to discover multiple destinations while enjoying luxurious onboard amenities. With a multitude of options at your fingertips, finding the ideal cruise can be both delightful and daunting. Whether you crave sun-kissed beaches, dynamic cultures, or historical wonders, here are some top destinations for a seven-day cruise.
Caribbean Delights: Island Hopping Extravaganza
The Caribbean islands remain a top choice among cruise enthusiasts. A week-long journey through this tropical haven presents sun, sea, and rich culture. From the Bahamas' pristine waters to Puerto Rico's verdant rainforests, each destination radiates unique allure. Dive into St. Thomas's turquoise waters or relax with a rum cocktail in Barbados; the Caribbean is an enchanting departure from the mundane.
Mediterranean Marvels: A Tapestry of History and Culture
A Mediterranean cruise is like delving into a living history. In seven days, wander through ancient ruins in Athens, traverse Venice's romantic alleys, and marvel at Barcelona's artistic wonders. The Mediterranean seamlessly blends diverse cultures, culinary delights, and scenic landscapes. From the iconic domes of Istanbul's Hagia Sophia to authentic pasta dishes in Rome, a Mediterranean voyage is a celebration of time and tradition.
Alaskan Wilderness: Nature's Grand Spectacle
For a distinct cruise ambience, Alaska showcases nature in its most majestic form. Navigate fjords, admire glaciers, and gaze upon towering mountains. Observe the remarkable glacier calving in Glacier Bay National Park, see whales in the Inside Passage, and explore Alaskan gems like Juneau and Ketchikan. A week in Alaska offers a respite from urban life, immersing you in nature's vast grandeur.
Enchanting Excursions: European River Odyssey
Seeking a cosier cruise adventure? Embark on a seven-day exploration of Europe's picturesque rivers. Drift through the Rhine's vine-clad valleys, uncover storybook castles along the Danube, or delve into the Seine's artistic legacy. European river cruises, with their relaxed tempo, let you deeply engage with local traditions and history. From savouring exquisite wines in Bordeaux to appreciating Vienna's architectural feats, these voyages promise tranquillity and charm.
Tropical Tranquility: South Pacific Wonders
Yearn for pristine beaches, clear lagoons, and a serene vibe? A week in the South Pacific will captivate you. Venture to islands like Fiji, Bora Bora, and Tahiti, where relaxation is paramount. Swim amidst colourful coral formations, dine on fresh seafood beside the waves, and soak in the Polynesian culture's warmth. The South Pacific promises a harmonious blend of scenic beauty and peaceful ambience.
Conclusion
A seven-day cruise is an ideal escape, promising diverse experiences and cherished memories. Regardless of your chosen destination, a world of exploration, rest, and thrill beckons on the horizon. Bon voyage!