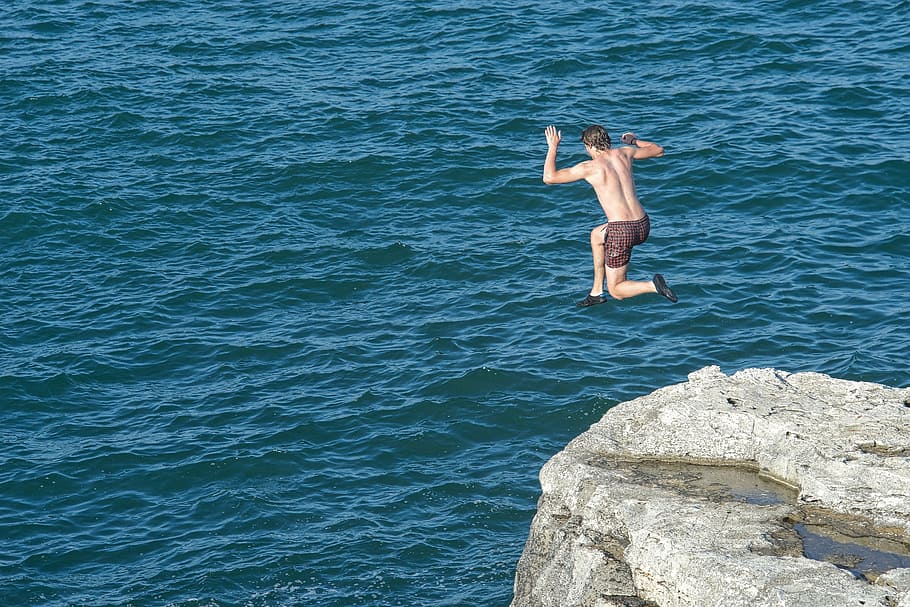 Officials from a town in Mallorca are taking measures to prevent tourists from engaging in pier jumping following a series of incidents this summer. One of Spain's most popular resorts, Muro, is imposing fines of up to 900 euros for those caught jumping off the pier into the sea.
Renowned for its stunning beaches, water sports, and sparkling waters, Muro is now struggling to address the dangerous trend of pier jumping after several distressing incidents near Playa de Muro. The local municipality and police are warning vacationers against the temptation to dive off a particular pontoon, as not only do they risk their safety, but they also now face significant penalties.
In July, two individuals sustained injuries after jumping into the sea. The first, a 47-year-old Spaniard, broke his nose and injured his neck due to diving into water that was only 60 centimeters deep. The second, a 38-year-old German, dived into water that was merely 1.8 meters deep, resulting in a head injury. In one incident, a victim lost consciousness, requiring rescue from the water.
Local authorities have issued directives prohibiting such jumps, but tourists either seem unaware of the regulations or dismiss the potential fines. Official sources report that seven incidents have occurred this summer, raising concerns about the possibility of a tragedy.
Many tourists engaging in pier jumping do so with their children, forming queues to take their turns. Local residents express that pier jumping has become "almost obligatory" for tourists, often performing the stunts to capture social media-worthy photos.
Interestingly, authorities have ruled out installing safety barriers, as officials believe tourists would simply climb on them, increasing the height of the jump and the associated risks. Despite the presence of at least five large warning signs, there is a push for additional signage to further deter this dangerous behavior.
As the situation unfolds, Muro's efforts to regulate pier jumping underscore the need for responsible tourism and awareness of local regulations. Balancing the appeal of adventurous activities with safety concerns remains a challenge for popular tourist destinations, where authorities strive to ensure the well-being of visitors while preserving the unique allure of their locales.