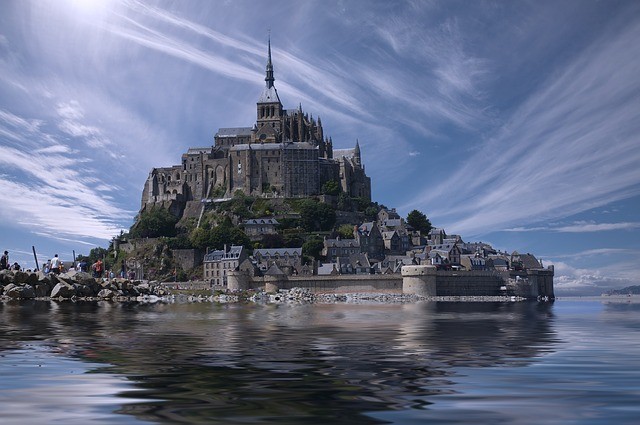 European destinations are devising innovative measures to combat overtourism. In Italy, the idea of installing barriers around monuments is under consideration. Greece plans to restrict access to UNESCO World Heritage sites, while France regulates parking hours to protect a popular monastery from overcrowding.
Turnstiles at the Trevi Fountain, Prison for Colosseum Vandalism
In Rome, authorities are exploring the idea of limiting access to one of the city's most iconic landmarks—the Trevi Fountain. This proposal is being reviewed by Italy's Ministry of Culture in response to a request from the city council.
Reports of tourists swimming and climbing the Trevi Fountain and other historical monuments have been recurring every summer. Local policymakers now argue that stricter measures are necessary.
The tipping point came with a video showing a tourist taking a dip in the fountain, diving into the water from one of its statues, to the applause of onlookers. The offender was fined €450.
Dubbed an "indecent spectacle," Rome's Tourism Advisor Alessandro Onorato stated that such incidents "mock the historical and cultural heritage of the great city" and that "police fines and numerous calls for common sense are no longer enough."
In response, the Rome City Council proposed curbing access to the Trevi Fountain. A previous 2020 plan to install a one-meter-high tempered glass barrier around the fountain for protection failed to garner support.
Art and heritage experts initially labeled the idea as "foolish." However, the project could now see a revival. If approved, the transparent wall could be erected in a month. Entry to the fountain may be controlled by turnstiles, and fees could be introduced.
The Trevi Fountain is not the only historical attraction in Italy facing unruly tourists. The Roman Colosseum has seen visitors carving their names into its walls this summer. Now, vandals could face imprisonment, ranging from 2 to 5 years, along with fines of €2,500 to €15,000, rather than mere fines.
Limited Access to Acropolis from September
Greece plans to cap the daily number of visitors to the Athenian Acropolis at 20,000.
Starting from September 4, access to the Acropolis, a UNESCO World Heritage site since 1987, will be available in three time slots, from 8 am to 8 pm. However, specific quotas of visitors will be allowed during these periods. For instance, from 8 to 9 am, only 3,000 people can enter, followed by 2,000 visitors from 9 to 10 am.
According to Greece's Ministry of Culture, this restriction doesn't impose a time limit on visits, ensuring tourists won't be forcibly removed from the Acropolis premises.
Starting from April 2024, similar limitations are planned for other Greek attractions, accessible through electronic tickets.
Free Evening and Off-Season Parking at Mont-Saint-Michel
Even the Mont-Saint-Michel castle (monastery), one of France's most visited sites after Paris and a UNESCO-protected landmark since 1979, is weary of tourists.
Annually, Mont-Saint-Michel attracts around 3 million visitors, with over 1 million flocking to the site in summer alone. This year, the location saw a record-breaking 36,000 visitors in a single day, enough to fill the narrow streets of the 1000-year-old monastery sprawling across just 4 square kilometers.
Peak visitation hours fall between 10 am and 4 pm, and these hours are now slated for alteration. Visitors are strongly encouraged to arrive before 10 am or after 4 pm. The schedule for organized groups' admission will also change.
Moreover, to manage tourism flow, Mont-Saint-Michel introduces free parking in the evenings (after 6:30 pm) and during the off-season. Authorities hope this measure will encourage budget-conscious Europeans to explore the site outside peak times.
The Hague Introduces €50 Flat Fee for Parking
The cost of parking for tourists in the center and on the beaches of The Hague (Netherlands) will be increased fivefold. It will cost 50 euros to park a car for an hour.
In Amsterdam, the average hourly parking fee is 7.50 euros, while in Utrecht it is 6.64 euros.
The city hopes to improve the living conditions for locals who have long complained about the large number of cars in popular areas.