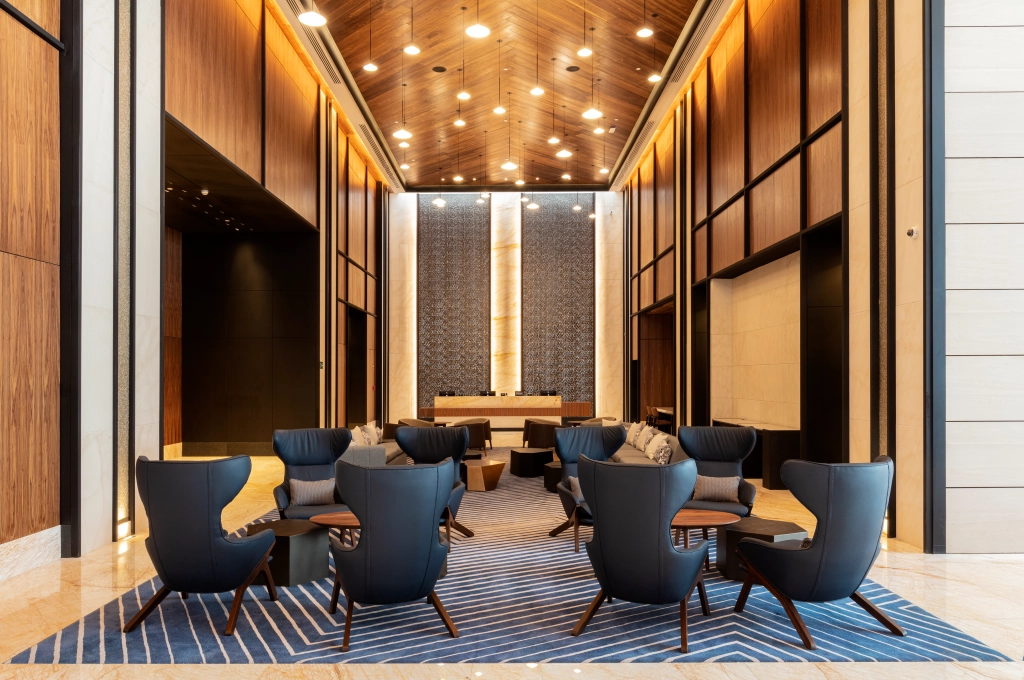 Discover the secrets to enhance your hotel experience with these Hotel Insider Tips. Say goodbye to overpriced water bottles and hello to valuable benefits that won't cost you a penny. Let's dive into the exclusive knowledge shared by hotel insiders:
You can upgrade your room without paying extra
Not all hotel rooms are the same, even within the same price category. After booking, give the reservations desk a call and inquire about the availability of a corner room. These rooms are often larger, quieter, and offer better views. If a corner room isn't available, request a room far from the elevators on a higher floor, explaining that you are a light sleeper. This can often result in a better room without an additional cost.
Save money on bottled water
Why pay exorbitant prices for water from the mini-bar? Discover Hotel Insider Tips on how to get complimentary bottled water. Head to the hotel's gym or spa, where you'll often find a fridge stocked with cold bottles of water. Take advantage of this perk during your workout or spa session. Some locations may even offer free snacks like fruit or nuts, adding to your enjoyment.
Enjoy a longer stay without extra charges
Check-in and check-out times are not always set in stone. Many hotels are flexible, especially on quieter days like Sundays and Mondays. If the hotel isn't fully booked, they may allow you to check-in earlier or check-out later without any additional fees. Some hotels even offer late check-outs as a standard feature on specific days of the week. Always check with the hotel to confirm their policy.
Get VIP treatment for special occasions
Make your special occasion even more memorable with Hotel Insider Tips. Whether it's a birthday, anniversary, or graduation, let the hotel know in advance. Discover how hotels go the extra mile to make your celebration unforgettable. Enjoy room upgrades, special decorations, flowers, cake, or even a complimentary bottle of wine. Genuine celebrations deserve VIP treatment.
Enjoy loyalty rewards without being a frequent guest
Many hotel loyalty programs offer benefits from the moment you sign up. Joining these programs can provide perks like digital check-in services, free late check-outs, faster check-ins, free Wi-Fi, and more. Even small independent hotels often offer benefits if you subscribe to their newsletters.
Negotiate spa prices
Don't be afraid to ask the spa manager if they have any discounts or special offers available. Less-popular time slots, such as mornings and mid-afternoons, may be open for negotiation. Some spas even offer early bird discounts if you inquire about them.
Don't miss breakfast if you're leaving early
If you're unable to make it to breakfast due to an early departure, ask the restaurant staff if they can prepare a take-away box for you. Many hotels offer this service, which typically includes yogurt, fresh fruit, pastries or cereal bars, and a juice box. You may even be able to get a takeaway tea or coffee.
Complain politely for potential upgrades
If you encounter a genuine problem with your room, inform the on-duty manager immediately. They may offer you an upgrade to a better room as compensation for the inconvenience. However, always be polite and give them a chance to resolve the issue before escalating the complaint.
Take toiletries and slippers with you
Hotels expect guests to take complimentary toiletries, so feel free to collect them during your stay. The same goes for slippers. If the hotel provides them, you can take them with you. Additionally, housekeeping will replace the toiletries each day, so you can swipe the ones from the bathroom counter and have a fresh batch every day.