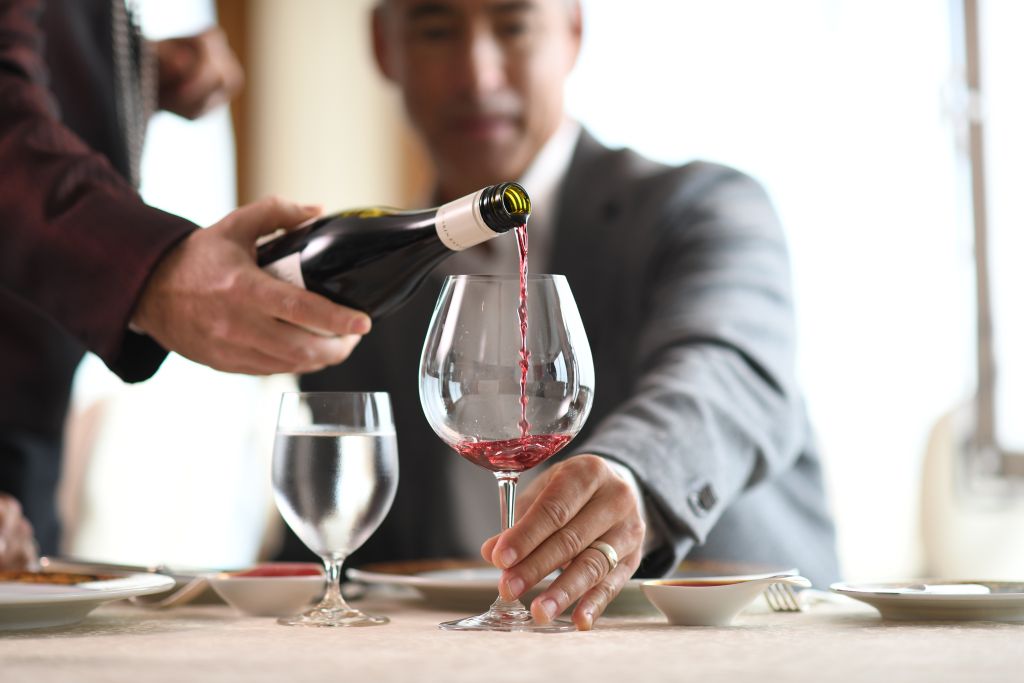 Oceania Cruises, renowned for its exquisite cuisine and destination-focused voyages, unveils an exceptional new rare wine collection across its entire fleet.
Curated by the cruise line's culinary team, this impressive selection features 80 labels sourced from prestigious vineyards worldwide. From renowned classics like Moët & Chandon Cuvée Dom Pérignon to sought-after gems like Château Mouton Rothschild and Ornellaia "Super Tuscan," guests can indulge in extraordinary wine experiences during their voyage.
With new dining options and exclusive wine pairing menus, Oceania Cruises elevates its gastronomic offerings, making every meal an unforgettable journey for food and wine enthusiasts alike. Explore the world of fine wines while sailing to your dream destinations with Oceania Cruises.
Complementing the new rare wine collection and leaning into the popularity of its thoughtfully crafted exclusive wine pairing dinners on its 1,238-guest ships Marina, Riviera, and 1,200-guest Vista, the only cruise ships in the world designed specifically for foodies by foodies, Oceania Cruises has additionally launched three new dining experiences and five new pairing menus on its newest vessel, Vista. Taking inspiration from the new collection, guests now have the opportunity to join the head sommelier and his team during a two-hour exclusive Cellar's Wine Luncheon in the fleet's newest restaurant Ember.
This hand-selected tasting takes guests on a bespoke dining journey into the culinary world of food and wine, featuring a five-course menu with each dish perfectly and intentionally paired with a different premium wine. New for the line, Vista has additionally added eight-person private dining rooms in its iconic Polo Grill and Toscana restaurants, each delivering two new tantalizing menus featuring a specially curated selection of gourmet dishes paired with premium wines from the onboard culinary team. With only eight guests per night, parties may select from the Polo Classic Menu, Polo Premium Menu, Toscana Classic Menu or Toscana Premium Menu.