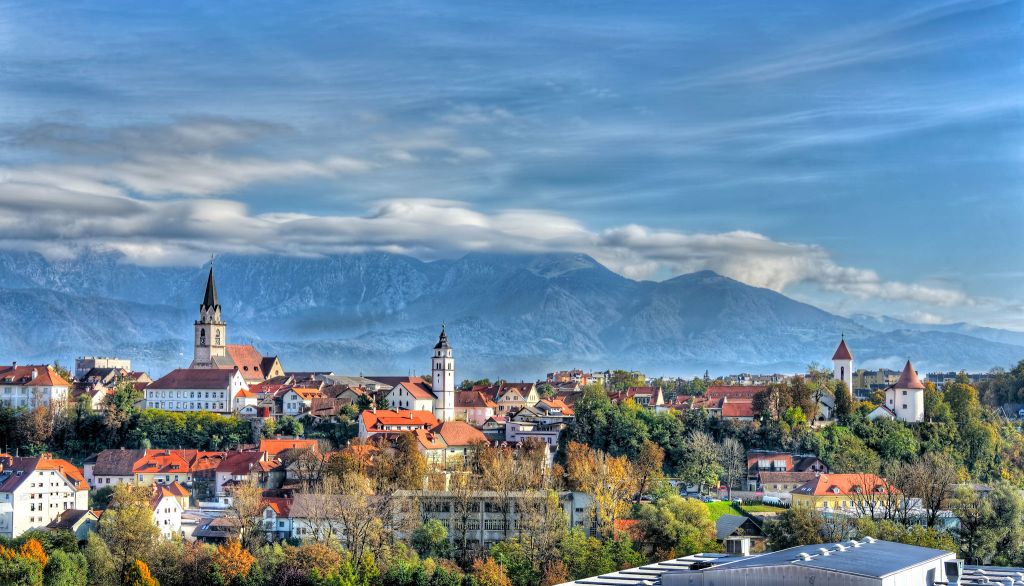 The City of Kranj (Slovenia), a sustainable tourism pioneer, hosted the international conference "Think Green, Go Sustainable" to showcase its exceptional green transition practices. Participants of the event included mayors and ambassadors, and delegates from twin and friendship cities from eleven countries.
Kranj is committed to sustainable practices and environmental conservation. Renowned for its sustainable initiatives, Kranj has gained recognition on both national and international level for its exemplary efforts in building a green and climate-neutral future. The city won the title of European Destination of Excellence 2023, reaffirming its dedication to the sustainable development of tourism.
Distinguished climate scientist and co-recipient of the Nobel Peace Prize, Professor Lučka Kajfež Bogataj, delivered the conference's keynote lecture. Emphasising the urgency of climate neutrality, Professor Kajfež Bogataj stated, "The recipe is simple – we should have started yesterday, but it will not be too late if we start today."
Misa Labarile, Policy Officer of the European Commission, DG GROW, presented an insight into the significance of Kranj's European Destination of Excellence award. Commending the municipality's tireless efforts in sustainable transformation, projects, achievements, planned activities, and communication, she showcased Kranj as an exemplary model.
The speakers presented the EU's Cities Mission project, which aims to have 100 climate-neutral and smart cities in the EU by 2030. Kranj was selected last year for its sustainable tourism initiatives, including the introduction of the Center of Sustainable Mobility and the SOS Proteus Information Centre, which raises funds and awareness to conserve clean groundwater for a species of endangered salamanders located in the tunnels under the old town.
The conference featured international case studies of sustainable practices presented by Muratpaşa, a city in Turkey, and Székesfehérvár, a city in Hungary. These examples offered valuable insights and inspiration for attendees seeking to implement sustainable practices in their respective regions.
Mayor Matjaž Rakovec underlined the importance of sustainability in Kranj. He stated, "In the post-pandemic era we have strengthened our commitment to sustainability, resulting in numerous impactful projects and notable recognition on the European stage. We were privileged to present Kranj at the world's largest tourism fair in ITB Berlin by invitation from the European Commission, and our endeavours have garnered attention in renowned publications such as The Guardian and The Times. The international conference 'Think Green, Go Sustainable' aimed to showcase our municipality's best practices to a global audience and learn from international counterparts. I am confident that each participant gained invaluable knowledge from this gathering, which will guide us in our continuous pursuit of environmental care and climate neutrality."