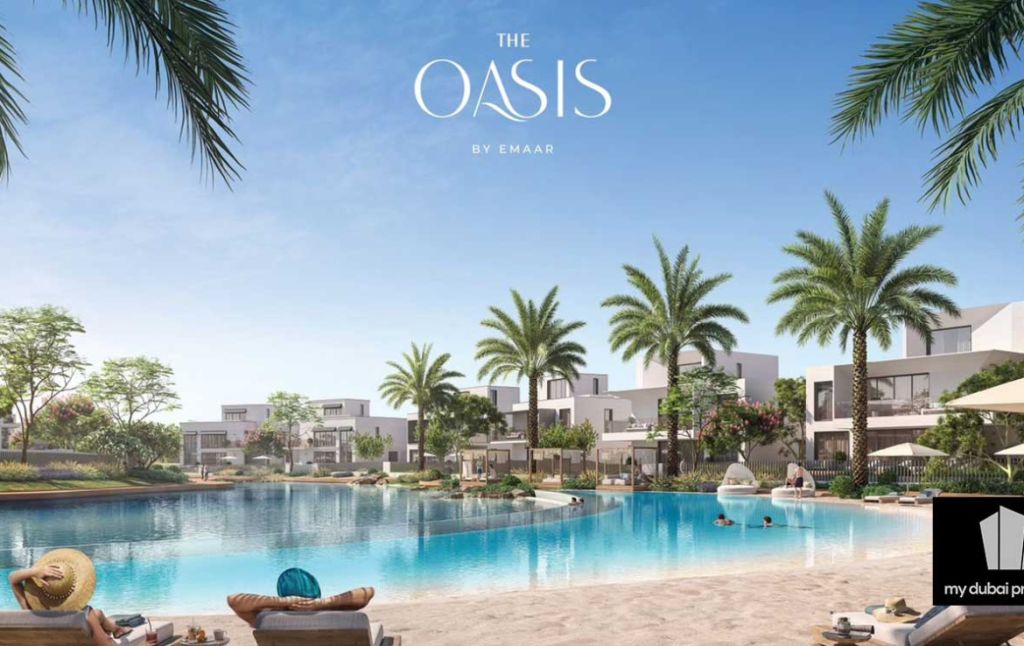 The presented project, The Oasis by Emaar, with a value of 20 billion US dollars, will become the perfect place for a luxurious lifestyle.
The Oasis by Emaar is a new luxurious residential development by Emaar Properties. It is one of the largest and most prestigious projects in Dubai, spanning over 100 million square feet (9.4 million square meters). The total construction cost amounts to 20 billion US dollars. The project boasts exceptional architectural designs by renowned contemporary architects and interiors by famous international designers. Emaar remains committed to delivering exceptional quality and offers over 7,000 residential units in The Oasis, predominantly consisting of mansions and villas with spacious plots and stunning views of water canals, lakes, and parks.
The project aims to provide a high-class, luxurious living experience in Dubai's unique landscape. The prestigious real estate of The Oasis by Emaar is designed for a relaxed and resort-style living, with 25% of the land dedicated to lakes, water canals, parks, jogging tracks, greenery, and other amenities. The emphasis on recreational areas and spaces for comfortable leisure allows residents to enjoy a quality living environment and maintain an active, healthy lifestyle.
Oasis by Emaar is located in a prestigious area of Dubai, surrounded by elite developments. The complex is just a 20-minute drive from the city center, ensuring easy access to bustling streets and attractions. Additionally, there are four golf courses nearby, providing residents with the convenience to indulge in their favorite sport.
In addition to residential properties, the Oasis by Emaar project includes an extensive retail area covering 1.5 million square feet. This area will feature a wide range of fashionable and lifestyle brands. Residents will have convenient and fast access to diverse shops and boutiques, as well as restaurants, cafes, and an impressive culinary scene.