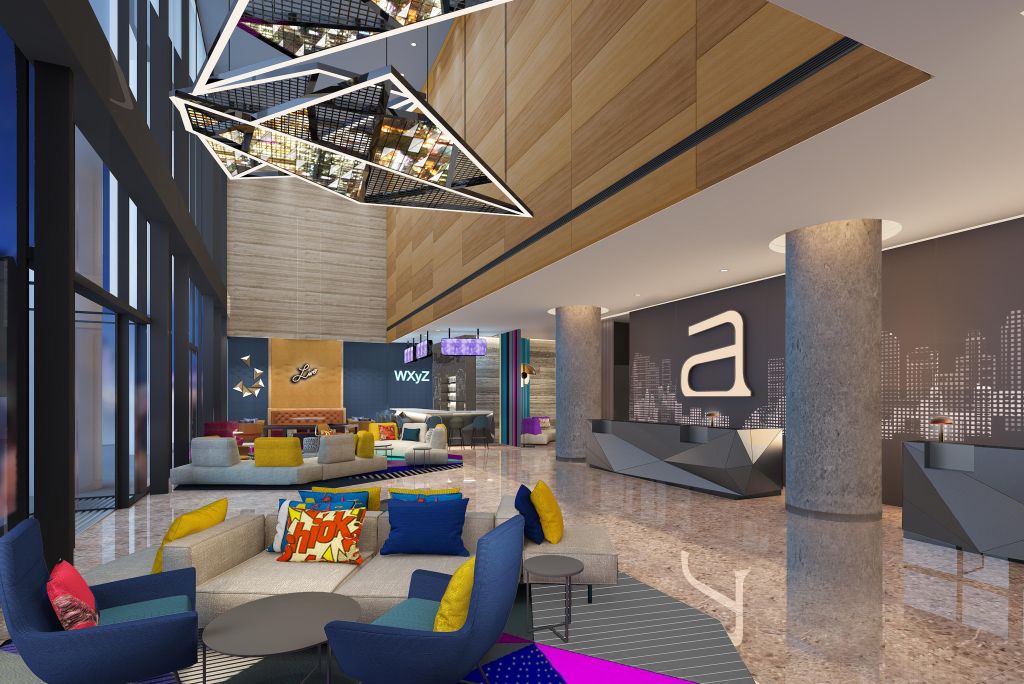 Marriott International, Inc. has entered into an agreement with Hiap Hoe Limited, through HH Properties Pte. Ltd, to introduce the stylish and contemporary Aloft Hotels brand to Singapore. This collaboration marks the debut of Aloft Hotels in Singapore and the world's largest Aloft hotel, with the signing of a 785-room property expected to open in Q3 2023.
The CEO of Hiap Hoe Limited, Mr. Teo Ho Beng, expressed excitement about the partnership and the launch of Aloft Singapore Novena. The hotel aims to provide a vibrant and dynamic space that caters to the needs of design-savvy, next-generation travelers and locals. Situated in Zhongshan Park, a vibrant mixed-use development in the culturally rich Balestier district, the hotel will offer a unique urban-inspired experience.
Designed by renowned Singapore-based DP Architects, the hotel's exterior will blend seamlessly with the natural surroundings of Zhongshan Park. KKS International is responsible for the aesthetically pleasing interior design that embodies the energetic and contemporary essence of the Aloft Hotels brand. Guests can expect comfortable accommodations with Sealy beds, modern amenities, complimentary high-speed Wi-Fi, large LCD televisions, and refreshing walk-in rainfall showers.
Aloft Singapore Novena will feature a range of dining options, including a modern Chinese and local seafood restaurant, as well as a Halal-certified buffet restaurant. Guests can unwind and relax at the outdoor pool or maintain their fitness routines at the state-of-the-art gym. Additionally, the hotel will offer modern event spaces suitable for meetings and gatherings.
Gautam Bhandari, Market Vice President for Singapore and Maldives at Marriott International, expressed his enthusiasm for the signing of Aloft Singapore Novena, which will become Marriott International's 14th hotel in Singapore. The strategic location, close to the city's Central Business District and surrounded by local attractions and green spaces, is expected to attract both business and leisure travelers.
With the partnership between Marriott International and Hiap Hoe Limited, Aloft Singapore Novena aims to provide an unparalleled hospitality experience for guests, combining contemporary design, vibrant energy, and convenient access to Singapore's key destinations.