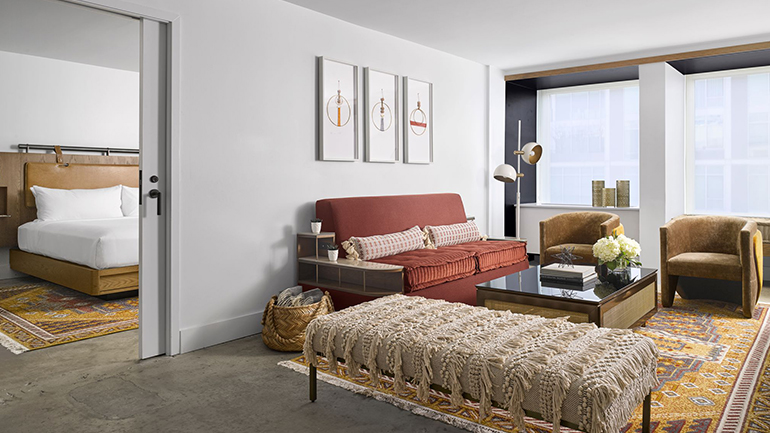 IHG Hotels & Resorts, one of the world's leading hospitality companies, introduces Vignette Collection to the UK with the signing of The Halyard at Ropewalks Liverpool, Vignette Collection in partnership with Molo Hotels.
Vignette Collection is IHG Hotels & Resorts' first collection brand and is a family of one-of-a-kind properties in sought-after urban and resort locations where guests can indulge in a growing passion for stays that are authentic, experiential and considerate. Here for the next generation of luxury travellers seeking both discovery and purpose, Vignette Collection weaves responsibility, community and locality together for stays that are as distinct as the hotels themselves.
The Halyard at Ropewalks Liverpool, Vignette Collection will open later this year under a franchise agreement with Molo Hotels and will be operated by Lighthouse Hotel Management. The 133-key luxury hotel is set in the historic Ropewalks district in the heart of Liverpool, boasting a restaurant, an on site gym, conferencing facilities and roof top terrace that will further boost the area's reputation as a gastronomic hub.
Liverpool continues to grow as a destination for domestic and international travellers as the UK Government's Levelling Up Fund invests in key cities across the nations. The growing presence of international events, such as Eurovision 2023, alongside the growing demand for UK staycations following the pandemic, make destinations like Liverpool increasingly popular with leisure and business guests alike. The signing of the first luxury branded hotel in the city marks IHG's commitment to investing in the city.
With more than 6,000 hotels spanning over 100 countries, IHG Hotels & Resorts is proud to be at the heart of thousands of communities around the world and strive to make a difference every day by delivering True Hospitality for Good. The tourism industry accounts for 1 in 10 jobs in the UK and IHG's impressive growth aims to drive economic and social change through skills training and innovation. The signing of a luxury Vignette Collection property in Liverpool will create 71 jobs and further boost the local economy as guests explore and spend in local businesses.