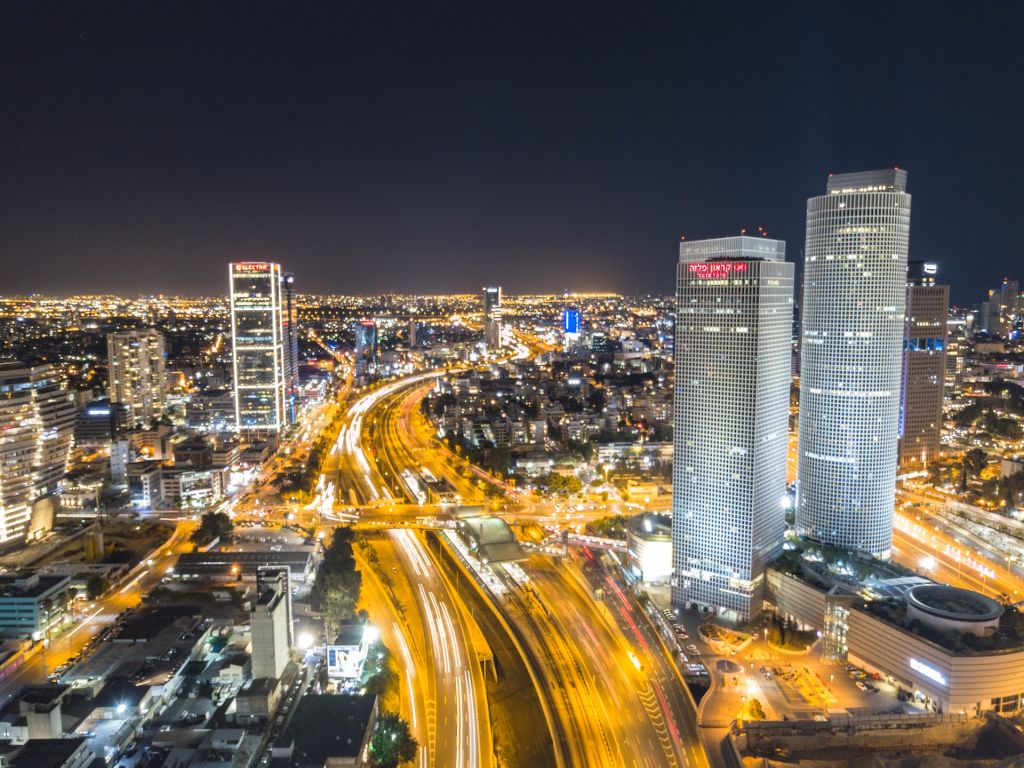 Israel may be a tiny country, but it has a lot to offer, from exploring interesting historical sites to relaxing on the Mediterranean beaches. It's the perfect destination for a family trip, as it is incredibly child-friendly, with many places where your little ones can have a lot of fun. Although Israel is renowned particularly for its religious tourism, it can appeal to families in many ways.
You can explore ancient caves, hike nature reserves, visit open-air markets and taste delicious foods, ride on camels, and so on. Once you get to Israel, you'll find that there are many things to do that will bring excitement and joy to your kids. That said, planning effectively is always critical to ensure a stress-free trip. Here's what you need to know when traveling with your family to Israel.
Decide when you will go
Israel is a country with different microclimates, making it ideal for visiting year-round. Generally, April and May and September and October are the best times to visit the holy land to enjoy optimal weather conditions. Obviously, this doesn't mean you can't go to Israel outside these months! However, there are some things you should keep in mind. Summertime is generally not ideal for a whole country tour due to the high temperatures in the south.
However, Tel Aviv is a little piece of heaven for those in love with hot sunny days on the beach. Spring is a great time to explore Israel, as the weather is mild, and you can take part in the festivals happening at that time. Fall is also ideal for visiting (especially if you aren't a fan of crowds). Ultimately, only you can decide when to go to Israel, depending on your preferences and what you want to get from your trip. Just keep in mind to check for Jewish holidays, as public transport, restaurants, and shops are closed during Sabbath.
Choose between a self-guided tour and a family tour
As fun as trips can be, they can also give you a headache, especially if you travel with your kids. If you want to avoid the hassle of planning the logistics of your vacation, consider booking a family tour to Israel and let experienced guides take care of everything. That way, you won't have to worry about anything – all you have to do is relax and enjoy the quality time spent with your loved ones.
However, if you prefer a self-guided tour, make sure to deal with all the travel arrangements in advance. Regarding transportation, you can take a bus or a train, as they generally get to most places in the country. However, renting a car is best if you don't mind driving.
Be mindful when packing
When packing, consider when you'll travel to Israel and what the weather will be like at that time. For example, Israel is hot regardless of the area during summertime, while the country is chilly during the winter. However, the weather isn't the only important consideration when packing for the trip.
You also want to consider the areas you want to visit. If you're planning to go to religious sites like Jerusalem and Nazareth, you'll have to wear modest clothing, so pack a scarf or shawl to cover your hair and shoulders. If you visit Israel during summer, bring light, comfortable clothes, and don't forget to add sunglasses and sunscreen to your luggage. On the other hand, wearing layers is crucial if you go there during winter, as the weather can be cold, especially at night.
Keep in mind the cultural differences
Israelis have some notable cultural differences, like getting to the point straight away, so when you visit their country, try to do the same thing. They may not be as patient as Americans, but they are incredibly hospitable people, so you'll likely feel welcomed. When exploring the markets, be prepared to bargain – the shopkeepers will expect that from you, so why not take advantage of it and get a good deal?
Regarding language, Hebrew is the local mother tongue; however, English is widely spoken in the country, so there's no need to worry about not making yourself understood in a specific situation. However, if you want to blend in like a local, learning some basic Hebrew phrases can be helpful. If you want to begin your Hebrew reading practice for beginners, you can use a self-study manual to provide you with essential knowledge during your language learning journey.
Create an itinerary
Before visiting Israel, you want to write a detailed plan of the things you want to do and see there. As mentioned, this incredible country has a lot of attractions and its culture, as well as its gastronomy, make it a unique destination. However, it's essential to choose specific places and activities, because chances are, you won't be able to see and do everything! That said, visiting a water park is a great idea to include in the itinerary, as your kids would likely have a lot of fun there! Also, you can go to zoos and animal reserves, such as the Jerusalem Biblical Zoo, or to the amusement park where your children can enjoy games and rides.
Israel is home to many stunning beaches that are ideal for family time, as your kids can play while you relax in the sun. Moreover, you can turn this trip into an educational one by visiting the Bloomfield Science Museum in Israel, where your kids can learn about science. Similarly, visiting the Museum of the Jewish People or the Tel Aviv Museum of Art can be a culturally enriching experience for you and your kids, as you will learn many interesting things about Israeli history and culture.
Get ready for a memorable family trip to Israel
Israel is a wonderful family destination, so expect to be impressed by its incredible attractions once you get there. We know that planning a trip with your kids isn't the easiest thing to do, but we hope our tips will help you have a good time as you explore the holy land.