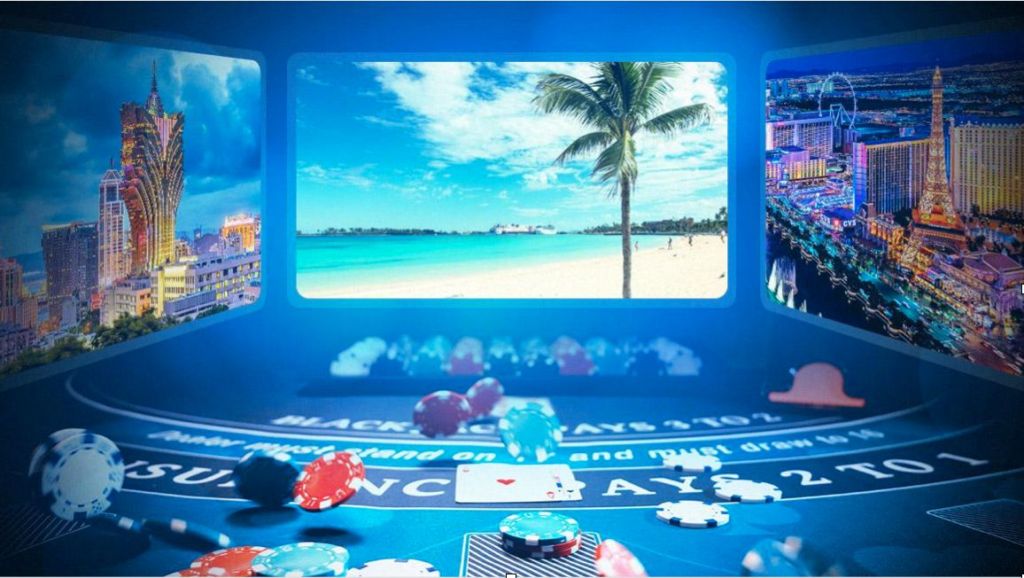 When it comes to vacation getaways for gamblers, there are a plethora of options to choose from. Whether you're looking to hit the slots in Las Vegas or play poker in Monte Carlo, plenty of destinations cater to the gambling enthusiast. Here are the top five fantastic vacation getaways for gamblers:
Las Vegas, Nevada
Las Vegas is known as the ultimate destination for casino fans worldwide. The city's iconic casinos, luxurious hotels, and endless entertainment options make it a mecca for anyone who loves to play games of chance. From the high-stakes tables at the Bellagio to the limitless slot machines at the MGM Grand, there's no shortage of ways to test your luck in Vegas.
Whether you're a seasoned gambler or a novice looking for fun, Las Vegas offers an unforgettable vacation experience. But the city offers more than just casinos – visitors can enjoy top-notch dining, world-class shows, and indulgent spa treatments. The nightlife in Las Vegas is also legendary, with various bars, clubs, and lounges. So, book your tickets, pack your bags, and prepare for a trip filled with excitement, luxury, and plenty of casino games.
Monte Carlo, Monaco
Monte Carlo is the place to be if you want a more upscale and sophisticated casino experience. Located on the French Riviera, this tiny principality is home to some of the most exclusive casinos in the world. The legendary Casino de Monte-Carlo is a must-visit destination for any casino enthusiast, offering a range of table games and slot machines in an opulent setting.
But Monte Carlo is not just about casinos. The city is home to luxurious hotels, Michelin-starred restaurants, and some of the most stunning beaches in Europe. In other words, it offers many experiences if you take a break from playing casino games.
Macau, China
Macau has quickly become the new casino capital of the world, surpassing Las Vegas in terms of revenue. This former Portuguese colony is now a unique administrative region of China, home to some of the world's largest and most impressive casinos. But Macau is not just about playing casino games. Casino fans have plenty of options from Venetian Macao to the MGM Grand Macau.
The city has historical landmarks, museums, and a vibrant food scene. It is a great vacation destination for those looking to experience the unique blend of Chinese and Portuguese cultures. Alternatively, casino fans can always go online to try something different.
There are plenty of sites that offer site suggestions and reviews. For example, a Super Slots casino review lets readers know all they need to decide on the casino so they can visit it and enjoy some games. The crucial thing about offline and online casinos and their games is to enjoy them responsibly.
Atlantis, Bahamas
Atlantis in the Bahamas is the perfect destination for those looking for a tropical vacation with a side of casinos. This luxurious resort is home to a world-class casino with various table games and slot machines. But the real draw of Atlantis is its stunning beaches, crystal-clear waters, and an extensive list of water-based activities, including swimming with dolphins and snorkeling with exotic marine life. With various accommodations, including luxurious suites and villas, Atlantis is the perfect destination for a romantic getaway or a family vacation.
Aruba, Caribbean
Located in the southern Caribbean, Aruba is a stunning island that offers a range of activities for the adventurous traveler. It's home to many luxurious sites such as The Ritz Carlton, Hyatt Place, a relatively new addition, Hotel Riu Palace Aruban, and more.
But for the casino fan, Aruba is home to various casinos that offer everything from slot machines to blackjack and roulette. The largest casino on the island is the Stellaris Casino, located in the luxurious Aruba Marriott Resort.
But there's more to Aruba than just casinos and its games. The island has pristine beaches, crystal-clear waters, and various outdoor activities, including hiking, snorkeling, and windsurfing. Any casino enthusiast looking to keep themselves dry while enjoying fish table games can check out the SBS video for detailed instructions.
Final Words
In conclusion, for those who love to gamble, there are many fantastic vacation getaways to choose from. Whether you prefer the glitz and glamour of Las Vegas or the laid-back charm of Monte Carlo, there's a destination to suit your taste. So why not plan your next vacation around your favorite pastime and indulge in the thrill of enjoying casino games in some of the world's most exciting destinations?
You might even come home as a big jackpot winner with some luck! From the iconic casinos of Atlantic City to the scenic beauty of Macau, these top five fantastic vacation getaways offer something for everyone.