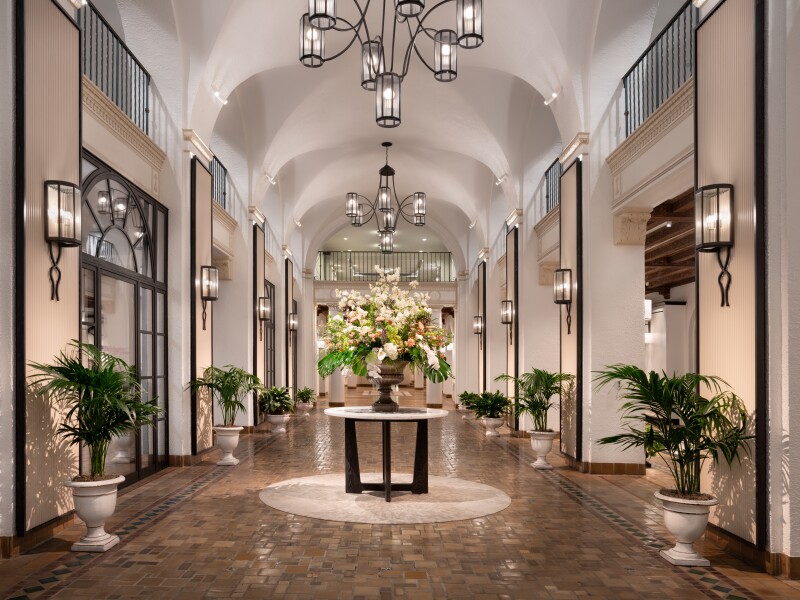 The Vinoy Resort and Golf Club, Autograph Collection, an icon for nearly a century, has undergone the first phase of a comprehensive renovation by world-renowned architecture and design firm Rockwell Group, with Hart Howerton serving as the architect of record. The redesign reflects the resort's rich history and captures the magic of Florida's Golden Age through a refined and sophisticated lens, encompassing the Veranda, grand lobby, guest rooms, ballrooms, meeting spaces, dining experiences, and a new spa and wellness area. Throughout the design process, a respected historic preservation expert provided guidance, ensuring that every detail was carefully considered.
The Vinoy Resort and Golf Club is a new Autograph Collection property, chosen based on four curatorial principles: product vision, heartfelt design, dedication to craft, and sense of place, embodying the ethos of Autograph Collection Hotels. As a member of Historic Hotels of America and listed on the U.S. National Register of Historic Places, The Vinoy Resort and Golf Club offers guests rich and immersive moments that leave a lasting impression.
According to Jennifer Connell, Global Brand Leader of Autograph Collection Hotels and Vice President of Distinctive Premium Brands at Marriott International, every property within the collection has a unique story, and The Vinoy Resort and Golf Club is an "Exactly Like Nothing Else" experience. With its comprehensive redesign rooted in historic heritage, the resort looks forward to a new and exciting chapter.
As the only Autograph Collection Hotels property in St. Petersburg, The Vinoy Resort and Golf Club provides guests with an intimate connection to the destination, with authentic moments weaved into all guest experiences and thoughtful design that pays homage to the resort's glamorous past while embracing a new era. Its Mark, a point of distinction unique to Autograph Collection Hotels, presents guests with historic postcards depicting different scenes of The Vinoy upon check-in, with a Vinoy team member sharing their favorite memory of the resort. Each guest is then invited to tour the resort with a docent and visit a newly designed history gallery showcasing artifacts from The Vinoy's beginnings, including original room keys, plate ware, and handwritten postcards highlighting some of the first guest visits.