The new hotels in rural Japan will be located along national roadside rest areas in the prefectures of Hyogo, Kagoshima, Okayama, Saga, Kumamoto, and Fukuoka, where travelers can discover hidden cultural and historical gems. The Fairfield by Marriott 'Michi-no-Eki' project aims to facilitate access to many of Japan's off-the-beaten-path attractions, offering a comforting hotel experience along the country's expressways.
Fairfield by Marriott was created on the principles of warmth, comfort and simplicity. The brand was inspired by the Fairfield Farm at the Blue Ridge Mountains of Virginia in the U.S. for its breath-taking natural sights and sounds, a restorative place that represents simplicity, balance and a comfortable way of life. The calm aesthetics, warm colour palettes, and straightforward design philosophy uses a combination of natural materials and colour tones to represent the connection between the outdoors and indoors, paying tribute to the brand's origins in the Fairfield Farm. Guestrooms range in size from 21 to 25 square meters and feature complimentary Wi-Fi and a space-saving shower booth.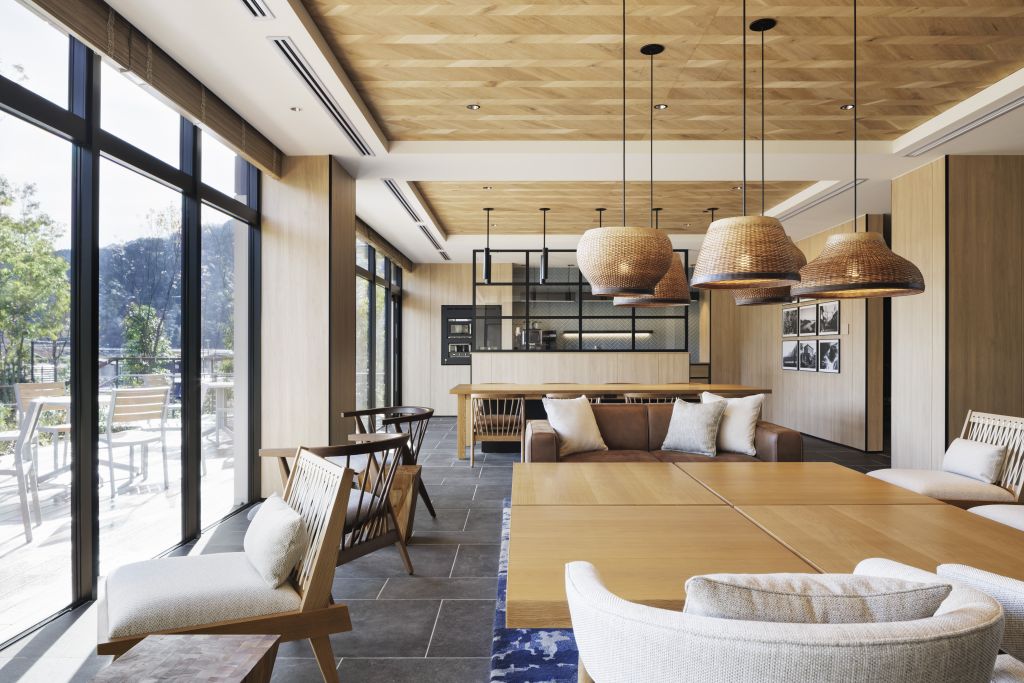 The seven new Fairfield by Marriott hotels in rural Japan, scheduled to open in 2023, are:
HYOGO
Fairfield by Marriott Hyogo Tajima Yabu (88 rooms, opened January 24, 2023)
Fairfield by Marriott Hyogo Tajima Yabu is located next to Michi-no-Eki Yoka Tajimanokura in Yabu city, in Japan's southwestern
Hyogo Prefecture
. The area is home to the picturesque rice fields of Bekku no Tanada and the beautiful Tendaki Falls, set against the backdrop of the highest mountain in Hyogo, Mount Hyonosen. The mountainous countryside is full of natural scenery with flowing rivers in the summer and snowy landscapes in the winter, a must-visit for outdoor enthusiasts.
Fairfield by Marriott Hyogo Awaji Higashiura (87 rooms, expected opening summer 2023)
Fairfield by Marriott Hyogo Awaji Higashiura is located at the charming Awaji Island, connected to the main island of Honshu by the Akashi Kaikyo Bridge, one of the longest suspension bridges in the world. Visitors can also enjoy one of Japan's best beaches, Ura Kenmin Sun Beach, as well as the picturesque Awaji Hanasajiki Park where there are sweeping fields of flowers against the backdrop of Osaka Bay.
KAGOSHIMA
Fairfield by Marriott Kagoshima Tarumizu (95 rooms, expected opening spring 2023)
The new hotel will be located at Tarumizu city in Kagoshima at the southernmost part of Kyushu Island. Kagoshima city is known as "Naples of the East" for its location on a bay facing the famous Sakurajima volcano. Nearby is also Tarumizu Marine Park, where guests can enjoy watersports activities in Kinko Bay's warm subtropical waters. Adventurous travelers can also try canyoning in Sarugajo Gorge. Accessible by ferry from Kagoshima is the island of Yakushima, where the ancient cedar forests and natural landscapes inspired the Studio Ghibli animated film 'Princess Mononoke.'
OKAYAMA
Fairfield by Marriott Okayama Tsuyama (78 rooms, expected opening spring 2023)
Located in Okayama, Tsuyama is a town full of history and culture known for the 17th century Tsuyama Castle, one of Japan's three historic hilltop-style castles. Guests staying at Fairfield by Marriott Okayama Tsuyama can catch Tsuyama's annual Cherry Blossom Festival every spring in Kakuzan Park, home to about 5,000 cherry blossom trees. Other lively festivals throughout the year include the Gongo Festival, Tsuyama Autumn Festival and Old Izumo Street Festival, where local residents wear traditional costumes and put on theater shows. Okayama is famous for its high number of sunny days and abundance of sweet fruit produced in the region.
SAGA
Fairfield by Marriott Saga Ureshino Onsen (84 rooms, expected opening summer 2023)
Fairfield by Marriott Saga Ureshino Onsen will welcome guests to Ureshino Onsen, a hot spring town in the southwestern Saga Prefecture. Its natural hot spring onsens and bathhouses invite visitors to relax and unwind in soothing alkaline waters. The hot spring waters is also used to make delicious local specialties such as hot tofu, and for preparing green teas. Travelers can also visit Hizen Yumekaido Ninja Village theme park and the 17th-century Yutoku Inari Shrine. The hotel is conveniently accessible by the Nishi Kyushu Shinkansen bullet train, which began service in September 2022.
FUKUOKA
Fairfield by Marriott Fukuoka Ukiha (51 rooms, expected opening summer 2023)
Fairfield by Marriott Fukuoka Ukiha is located close to Chikugo Plain, an important farming region in Japan. The rural landscapes are home to rice fields and fruit farms, along with ancient ruins, temples, castles, sake breweries and hot spring onsens. In Ukiha, guests can pick fruits and sample sweets and desserts made with locally grown fruit. Another must-visit in the area is the Ukiha Inari Shrine at the foot of the Mino mountain range. Walk through 90 stunning vermilion torii gates that lead a path to the shrine.
KUMAMOTO
Fairfield by Marriott Kumamoto Aso (93 rooms, expected opening autumn 2023)
The hotel will be located at Kumamoto of southern Japan in the city of Aso, nestled within one of the world's largest volcanic calderas. The area is part of a fabulous landscape of mountains and valleys, with breathtaking sights of the Aso-Nakadake crater and its dynamic volcanic plumes, as well as the Kusasenri-ga-hama plain. The area offers activities to immerse with the natural landscapes, including hot air ballooning, canoeing and horse riding. Guests can also take a ride up the Mount Aso by a car and visit Aso Shrine, one of the oldest shrines in Japan.