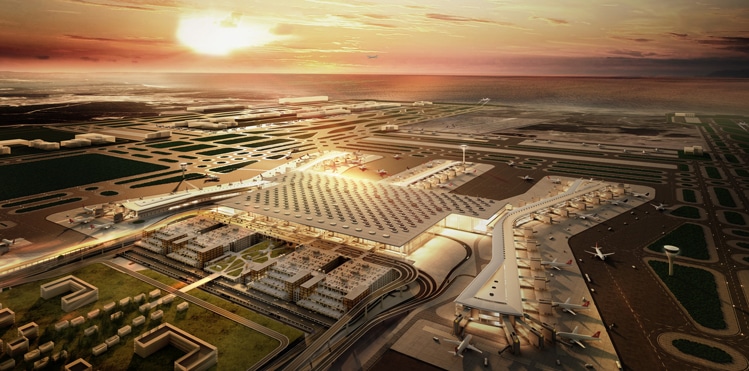 The New Istanbul Airport, which is the largest in Turkey and Europe, received a direct connection with the city.
Currently, seven stations are open on the 34 km long metro line. It leads from the airport to the station in northwest Istanbul. At Kağıthane station, passengers can transfer to ground transport or the M7 metro line to reach other parts of Istanbul.
This is good news for passengers, because the airport could only be reached by car. Travel time due to traffic jams could exceed an hour. Now, a metro ride from Kağıthane station to the terminal of Istanbul's new airport will take only 24 minutes. This time became possible thanks to the fact that new Turkish trains run on the line, the maximum speed of which is 120 km/h.
During the first month of operation of the new M11 metro line, passengers will be able to get to the airport for free.
The new airport in Istanbul was opened on October 29, 2018.