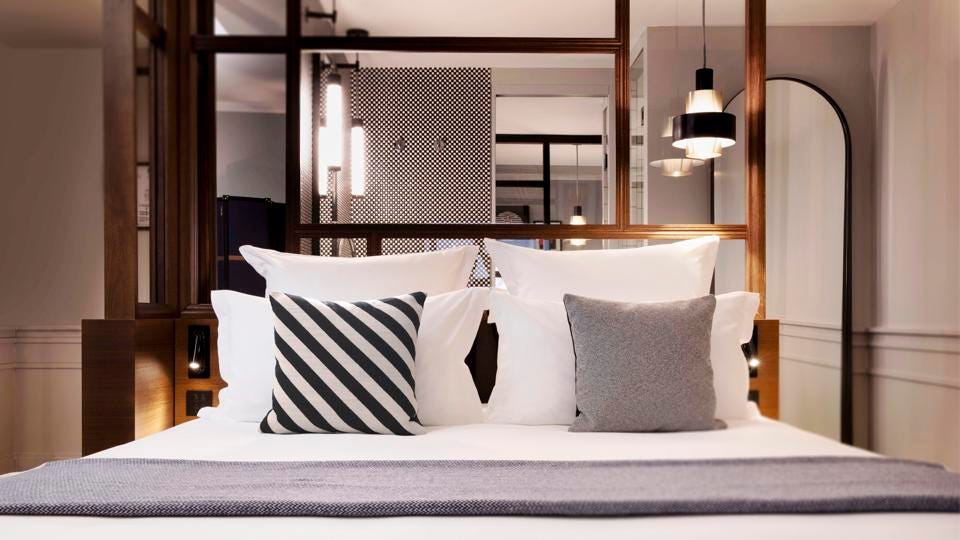 In the 17th arrondissement of Paris near the Arc de Triomphe, the Maison ELLE hotel has opened.
The hotel world knows many examples of the expansion of jewelry, fashion and even gastronomic brands in the hospitality sector, take Bvlgari, Baccarat, Armani or Fauchon.
Maison ELLE is not going to compete with the luxury brands that ELLE magazine writes about. This is a boutique hotel, solid 4 stars, prices start at 250 euros per night, but for a tiny room, which is only 13 sq.m. There are 25 rooms in the hotel, the largest one is the Workshop Suite – 29 sq.m. The hotel is positioned as affordable for those who are interested in fashion and design and appreciate good service.