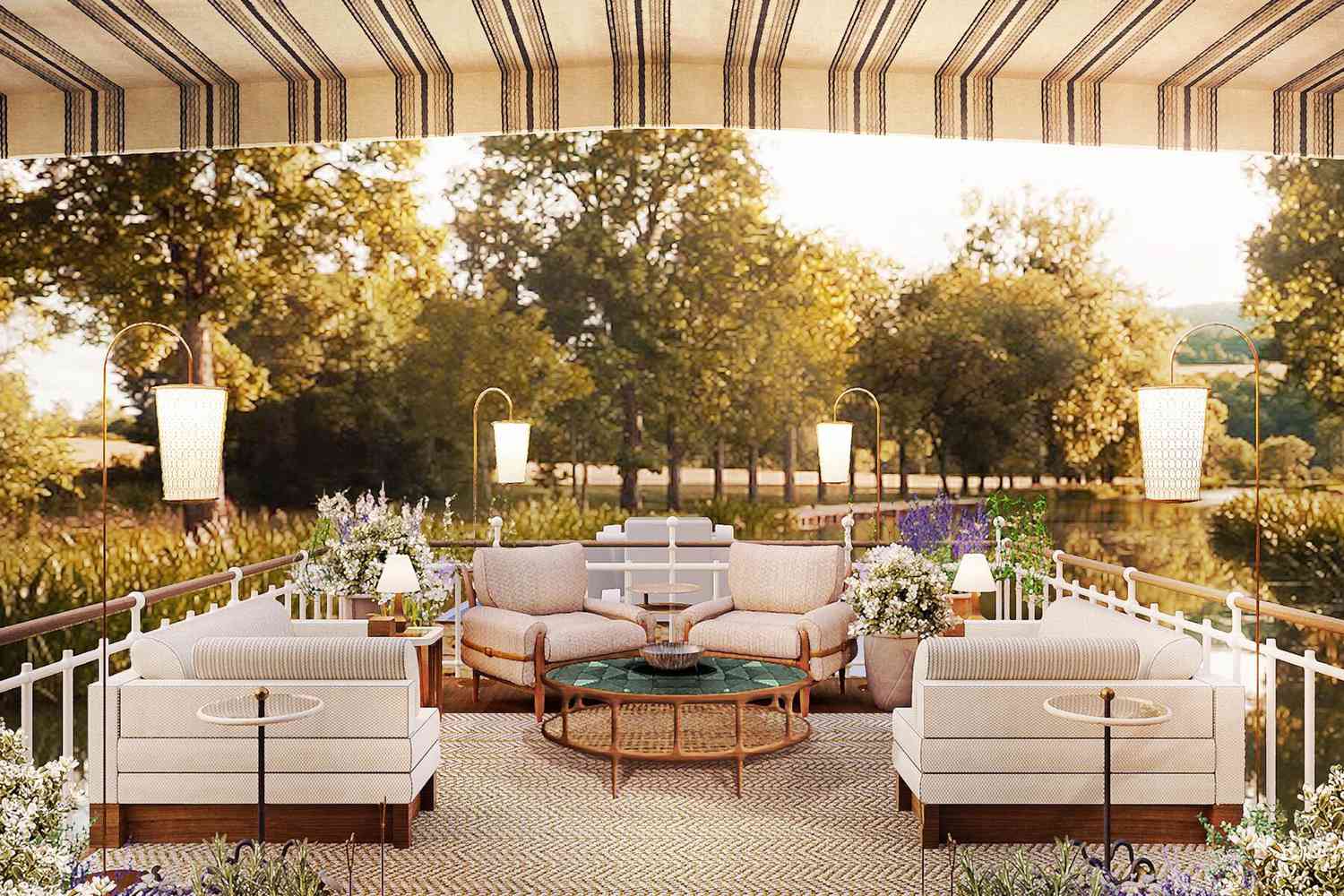 Coquelicot, a Belmond Boat, Champagne will take to the canals in May 2023. Designed by Humbert & Poyet – the new luxury barge will feature three glamorous cabins with ensuite facilities, an indoor salon with an exceptional champagne bar, and an extensive outdoor deck.
An exclusive partnership with Maison Ruinart will include private champagne pairing lunches by Maison Ruinart's Chef In Residence Valérie Radou and Coquelicot Head Chef.
For the very first time, Maison Ruinart's Chef will be cooking a private 'four hands' lunch outside of Maison Ruinart. Guests will also have guided tours of the historic Taissy vineyard.
THE TOP DECK
The deck is the crown jewel of Coquelicot. Encompassing two lounges, an open kitchen and a shaded dining area, you have a choice of spaces to unwind and soak up the ever-changing scenery. Antique lighting and iconic furnishings create a space of enduring style, while potted herbs, wildflowers and other useful blooms hem the fringes, rooting the space in the locality.
Venture to the top deck at dawn with a coffee, catching a golden sunrise with your morning pastries. Get closer to your chef and crew as you lunch alfresco, admiring the backdrop of passing vineyards and watercolour chateaux. Or gather together your family and friends for an evening of sparkling conversation beneath an open canopy of stars.
HOW: From £73,021 for a weekly sojourn for up to six people.