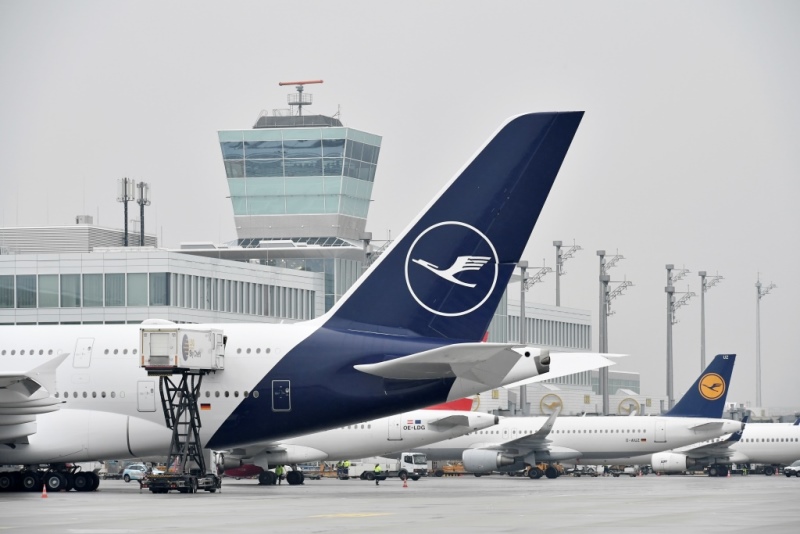 Top 10 European Airlines by Revenue ($m) in 2021
Cirium's analysis of the airline group financial results for 2021 shows signs of recovery from the depths of the pandemic in 2020, but further heavy losses have wiped out the gains of the past two decades.
Revenues for the world's airline groups more than halved in 2020 and, despite some recovery, ended 2021 still down by over 40% on pre-pandemic levels. At $500 billion, revenues remain lower than they were 15 years ago.
With most airline financial results in for the first half of 2022, there are further signs of recovery from the depth of the crisis, but the industry is expected to show another loss for the whole of 2022.
Jeremy Bowen, Cirium CEO, said: "It's a positive sign that the net deficit is decreasing year-on-year. In 2020, the revenue decline translated into net losses of $160 billion, another $42 billion last year and losses for the first half of this year total around $15 billion.
"If losses so far this year aren't substantially added to, that would leave the airline industry with the overall net loss of nearly $220 billion since the start of 2020.
"However, if we assume that there are no further shocks to the industry, there is the possibility that the industry may break even in the second half of the year, led by US and European airline groups."
The report shows that demand has been recovering, with global revenues up by 70% for the first six months of 2022, bringing the total to within 20% of 2019 levels.
The major European airline groups, such as Lufthansa, also showed strong recovery in first-half revenues, following the lifting of travel restrictions in early 2022 which unleashed a wave of passenger demand.
Traffic within Western Europe has been running at around 95% of pre-pandemic levels since the middle of the year, raising revenues and returning the largest groups to profitability in the September quarter.
European revenues up 170% in H1 2022 compared to the same period in 2021 – remain 22% down on 2019
British Airways' parent company, IAG, named ninth out of top ten most profitable airline groups with revenue up 283% in H1 2022 compared to H1 2021 – but only hits 75% of pre-pandemic levels
Lufthansa Group outperforms competitors to be named most profitable European airline group in H1 2022
Ryanair exceeds pre-pandemic revenues, with 599% rise in H1 2022 versus 2021
easyJet sees revenue soar 688% in H1 2022, compared to 2021, as leisure travel recovers
Top 10 European Airlines by Revenue ($m) in 2021:
Lufthansa Germany 21,753
AirFrance-KLM France 16,903
IAG UK 9,984
Ryanair Ireland 5,756
TUI Germany 5,658
Cargolux Luxembourg 4,429
DHL Aviation Germany 2,283
Wizz Air Hungary 1,926
SAS Sweden 1,645
TAP Air Portugal Portugal 1,640