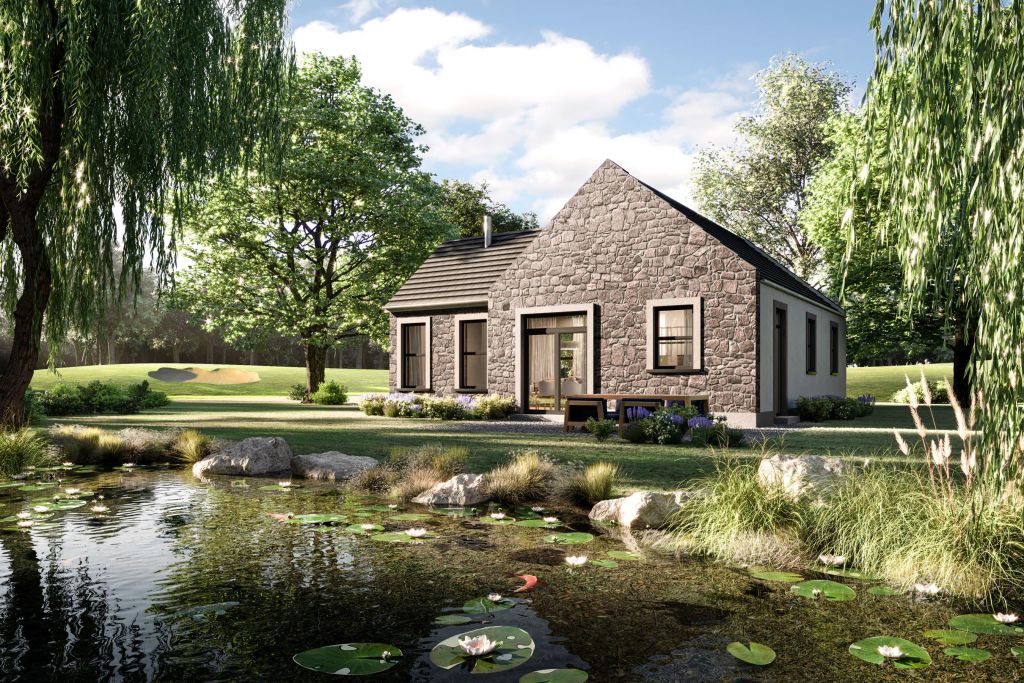 Hyatt Hotels Corporation announced today that a Hyatt affiliate has entered into a franchise agreement with the 12.18. Group for SCHLOSS Roxburghe Hotel & Golf Course. The full-service luxury property will mark the debut of the Destination by Hyatt brand in Scotland, as well as in the United Kingdom, further demonstrating Hyatt's intentional growth of its luxury resort brands in Europe.
One hour drive from both Edinburgh and Newcastle airports, the elegant countryside property has a rich history that dates from the 12th century and was formerly owned by the Duke of Roxburghe. The charming historic estate and its expansive, stately grounds will be fully transformed into a luxury retreat with the addition of 58 rooms and suites to the property's existing accommodations, as well as 12 cottages, expected to be complete by late 2022. An additional 49 cottages will successively open by 2024.
The Destination by Hyatt brand is a diverse collection of luxury and upscale independent hotels, resorts and residences that are all individual at heart, yet connected by a commitment to embody the true spirit of each location. SCHLOSS Roxburghe Hotel & Golf Course aligns completely with the brand ethos as it authentically reflects its surroundings. Evoking traditional Scottish hospitality, guests will find fire-lit lounges and bars decorated with the Duke of Roxburghe's original tartan, contrasted with contemporary finishes such as stone and wood textures and natural color palettes. The estate's luxurious guestrooms and suites will be spread across three areas: the main historic house with 20 individual rooms and suites, the Estate House with 58 rooms and suites, and 61 cottages that overlook the estate's lush grounds, each to be fitted with personal kitchens, snug living areas and secluded patios.
Poised to become the number one destination for country sport enthusiasts, the estate will immerse guests in the staggering natural beauty of the surrounding Scottish Borders through a wide range of sporting pursuits and activities. From bracing walks in the region's remote wilderness, archery, tomahawk throwing and clay-pigeon shooting, to angling in the River Teviot, and of course, golfing the property's Championship-grade golf course, guests will be invited to experience Scotland's world-class country sport tradition with picturesque landscapes as their backdrop.