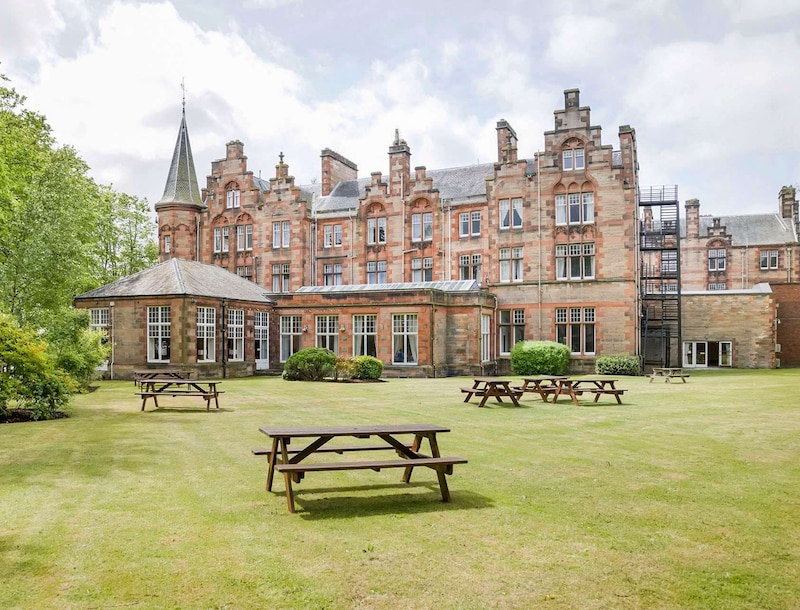 Radisson Hotel Group opens
Radisson Blu Hotel, Perth
, the Scottish city on the River Tay known as the "Gateway to the Highlands" of Scotland. The hotel occupies a landmark property that first opened in 1890 as one of the original
British railway hotels
.
Settled since prehistoric times and formerly known as the "capital" of Scotland because of the frequent residence in the city by the Scottish court, Perth is now a popular destination for domestic and international travelers. Visitors can enjoy time in the city's many attractions such as museums, theatres, churches, whisky distilleries, breweries or on one of the numerous golf courses located in and around the two main parks of the city, North Inch and South Inch. The surrounding Perthshire countryside boasts breathtaking parks that attract many visitors in pursuit of outdoor and adventure sports.
Sitting within landscaped gardens, Radisson Blu Hotel, Perth was originally built as one of the British Transport Hotels due to its proximity to the train station, and is a Grade II listed building, featuring beautiful architecture and grand staircases. Shortly after its original opening, the then Prince of Wales and future King Edward VII inspected and approved the hotel for a visit by his mother, Queen Victoria, who became a frequent guest. She would often split her journeys to Balmoral Castle by visiting the hotel for lunch in her private room, and a 'royal passage' was created, linking Perth train station with the property.
Radisson Blu Hotel Perth features 75 guest rooms and suites, a restaurant, lobby bar, garden bar, fitness gym, treatment rooms, as well as two ballrooms, including the largest outside Edinburgh, and five large meeting and conference rooms. The hotel's restaurant, Victoria, will be a vibrant, social meeting place offering a spin on classic British dishes served with organic wines. The modern grill menu celebrates the beauty of the land and sea through fire, foraging, and the cultivated fields brought to life by way of seasonally inspired classics that promote sustainable, fresh, organic, and local ingredients, from grass-fed beef to foraged herbs and great farm cheeses.