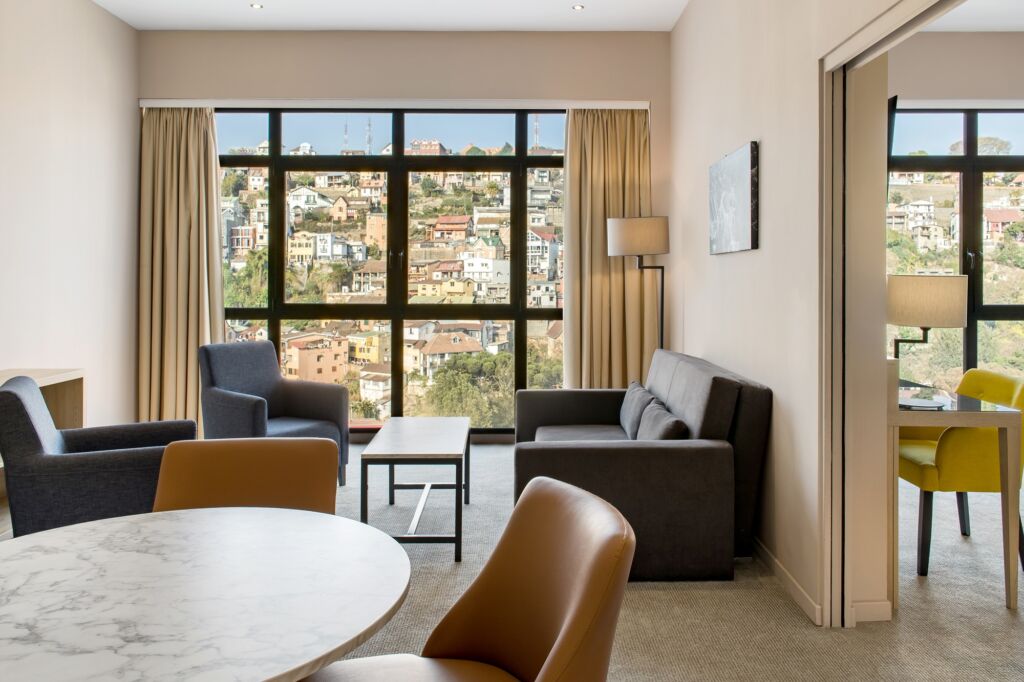 Radisson Hotel Group plans to further expand its
portfolio in Poland
. Just this year, the Group opened the Andersia Hotel & Spa Poznań, a member of Radisson Individuals and Radisson RED Gdansk hotel already in the country. And further openings are planned for the coming months. Radisson Hotel Group holds a portfolio of 23 hotels, representing more than 5,200 rooms, in operation and under development, in Poland.
The Group's unique diverse portfolio in Poland consists of 17 hotels in operation in the midscale to luxury segments across urban settings as well as in resort destinations. This diversity has made Radisson Hotel Group highly resilient to changing travel demands, which was especially felt during the pandemic. Radisson Hotel Group operates hotels under Radisson Collection, Radisson Blu, Radisson and Park Inn by Radisson brands, and recently introduced two new brands to the Polish market: Radisson RED, the group's upscale lifestyle brand with informal service and standout design, and Radisson Individuals, a complement brand to the other existing brands in the portfolio. Radisson RED Gdansk opened in August 2022 and is located on Gdansk's Granary Island. Andersia Hotel & Spa Poznań, a member of Radisson Individuals also opened in August 2022 and is the leading hotel in Poznań.
Radisson Hotel Group in Poland stands out from its peers through its leading position in Polish leisure destinations. Starting with the opening of Radisson Blu Resort, Swinoujscie in 2017, the Group has steadily grown its leisure portfolio with openings and signings in Zakopane, Sopot, Sklarska Poręba, Kołobrzeg, Ostróda, Międzywodzie and Ustronie Morskie – cementing Radisson Hotel Group's pole position in the Polish leisure segment. The recent signing of Radisson Resort & Suites Ustronie Morskie and Radisson Serviced Apartments Krakow are launching the Group's new serviced-apartments brand extension to Poland under the Radisson brand. The serviced apartment product reported more investor and operator appetite during the past 2 years, considering its operating model proved to be more resilient to the volatile market conditions. Alongside its presence in domestic leisure destinations, Radisson Hotel Group continues to drive its prominent position across Poland's key cities The group recently introduced its luxury brand Radisson Collection to the country with the rebranding of the former Radisson Blu Hotel, Warsaw to Radisson Collection Hotel, Warsaw after an extensive renovation, positioning it as one of the leading hotels in Warsaw.